Ireland (from the Old Irish Ériu, which is the name of a goddess from Irish mythology) is located on the third-largest island in Europe. It is surrounded by the North Atlantic Ocean and seperated from Great Britain by the Irish Sea.
There are a lot of fascinating myths and legends in Ireland, which were passed down orally first. Later they were written down. They tell stories about fairies and the Otherworld as well as the Leprechaun and the Pukka among others.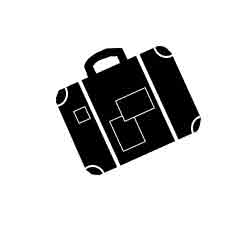 We spend 12 days exploring this beautiful country by doing an epic roadtrip in October! We explored Dublin, the stunning Wicklow Mountains as well as a good part of the southwest and west coast.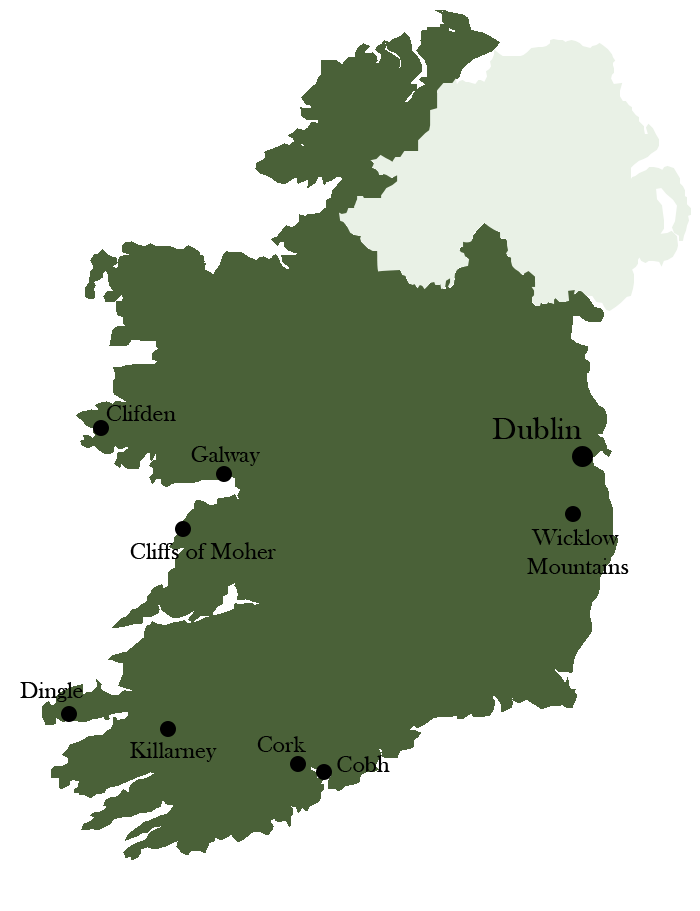 The languages spoken are Irish and English.
The best time to travel to Ireland is generally from June until August. Shoulder season is from April – May as well as September – October. During the winter months ourdoor activities, in particular most boat tours on the Atlantic Ocean do not operate.
Ireland is part of the European Union, which is why the currency used is the Euro (€).
However, the power plugs used are not the ones from Continental Europe, but those used on the British Isles (Type G). The voltage is typically 230 V. If like us, you forgot your plug adapter, try looking in souvenir shops or kiosks – that's where we found one!
Do you want to know how much a trip to Ireland will cost you? Are you thinking about renting a car and planning a roadtrip? Find answers to all your questions in our Ireland travel-planning guides!
The best way to explore Ireland is by doing a roadtrip! In this guide we share everything you need to know before renting a car in Ireland!
Browse our Ireland Guides by category!
Are you looking for city and sightseeing guides? Are you interested in finding hikes in Ireland? Or are you just looking for some travel inspiration in general? Browse our categories down below to find all our guides to Ireland!
In this section you will find all our city guides. Find out everything there is to see and do, as well as how to plan your trip to the cities of Ireland!
This guide to Dublin gives you all the information you need to plan your citytrip! Find out where to stay, how to get around and what to do!
In this guide to Cork and Cobh, we give you all the information you need to include these cities into your Ireland roadtrip itinerary.
In this section you will find all our sightseeing guides to Ireland. Find out everything there is to see and do on this magical island!
Find out what to see and do in Connemara region in Ireland and whether it is worth it to add Connemara to your Ireland itinerary!
In this guide to the Cliffs of Moher, a MUST-SEE in Ireland, we share information on various options you have to visit this marvellous site!
Ireland is a great destination for hiking and outdoor activities. Read our Hiking Guides for more information on some of the best hikes this island has to offer!
In this guide we give you all the information you need to plan your hiking day trip to the Wicklow Mountains National Park in Ireland.
The Migratory Birds
We are Florence and Andy, the faces behind 'The Migratory Birds'! Travel is a passion of ours and we love to explore new places, get to know different cultures and try new and unique experiences. On this blog we share our experiences, but also focus a lot on travel-planning as well as destination guides. With our posts, we aim to give you inspiration for your own travels and provide the tools you need to plan your own trips.