How to spend a day in Cork and Cobh
On our road trip through Ireland, we spend one day in the cities of Cork and Cobh. Both are located in the County of Cork in the south of Ireland. In this guide to Cork and Cobh, we give you all the information you need to include these cities into your road trip itinerary. Read more about our road trip in our separate Ultimate Ireland Road Trip Itinerary post!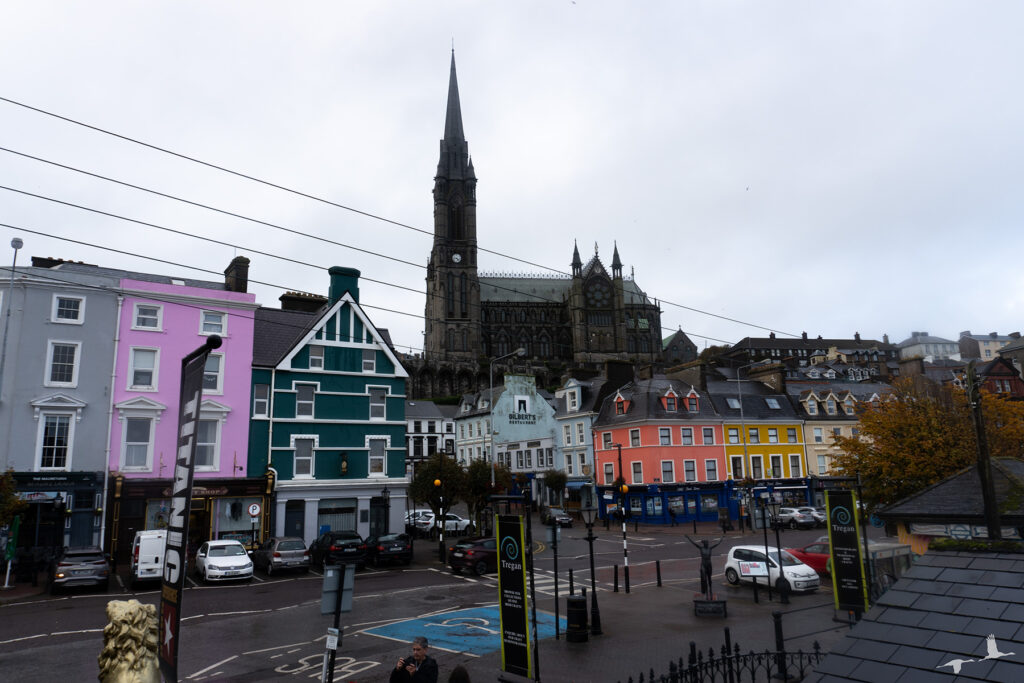 Cork
Cork is the third largest city in Ireland in terms of population. The city center of Cork is located somewhat on an island, as it is situated in between two channels of the river Lee. We arrived in Cork a little before noon and spend a few hours in the city before making our way towards Cobh.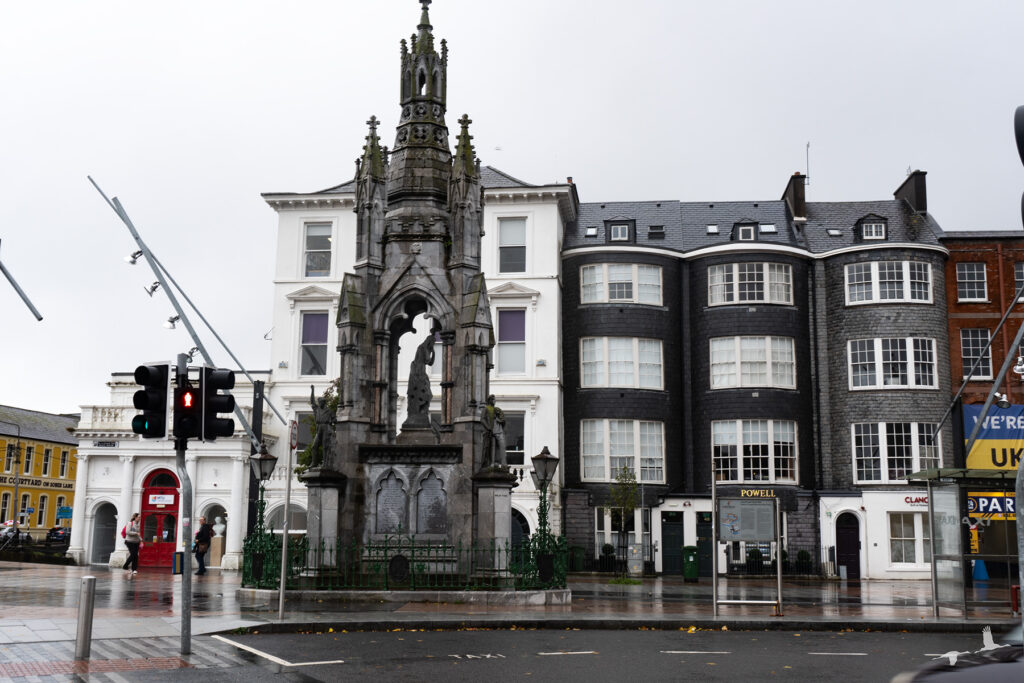 How to get there
We rented a car at Dublin airport. If you wish to find out more about the process of renting a car, read our Guide on renting a car in Ireland. From Dublin you can drive quite easily to Cork by following the M7 and then the M8 all the way to Cork. The drive takes a little less than 3 hours. Since you will be driving on toll roads, you can expect a few stops to pay the toll fees. We had to stop twice and paid 2€ at each stop.
Alternatively you can also take one of the coach busses from Dublin airport to Cork. As we wrote in our guide to Dublin airport, there are several bus companies that take you from Dublin airport towards a number of Irish cities. An overview of them can be found on the airport website. One of these companies is for instance Aircoach. A single ticket with them costs around 19,00€ and a return ticket 29,00€.
Where to park in Cork
Parking in Cork is actually fairly easy, even when you are not so confident in your driving abilities yet. If you enter the city coming from Dublin, you will be following the N8 towards the city center. By doing so, you will inevitably end up on the St. Patrick's Quay street. Said street follows the river Lee and on your right hand side, you will find several car parks.
We parked at a car park called Park It Here (37 St Patrick's Quay, Victorian Quarter, Cork, T23 NN28, Ireland) on Google Maps. You actually only enter the car park and then leave your car and keys with the staff from the parking. They will park your car once there is a spot available and afterwards you get your keys back after paying the parking fees at the stand in the middle of the parking lot. We paid 7,50€ for around 3 hours. Just be aware that some of the car parks already close at 19 o'clock.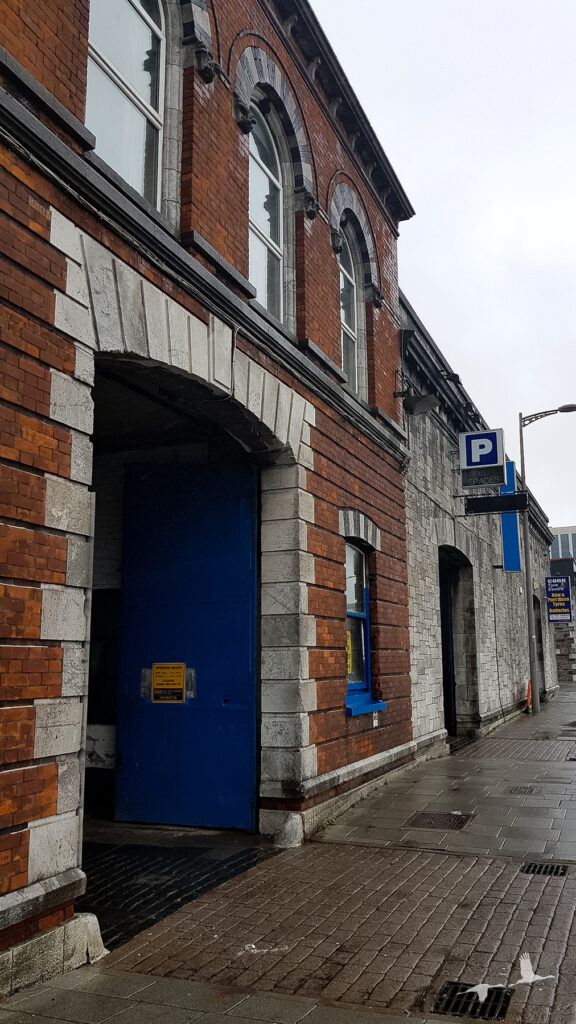 What to do in Cork
The English Market
When we arrived in Cork, it was already noon. We were quite hungry from the long drive and so we headed straight towards the English Market. The market is located inside a hall from the 18th century. Most stalls sell produce like vegetables and meat. However you can also find chocolates and a stand selling quite delicious coffee to go. At the entrance there is a place that sells really delicious take-away vegan food, called My Goodness. Even if you are not vegan (we are neither), I highly recommend eating at this place. The food was truly amazing! They make really good kombucha too.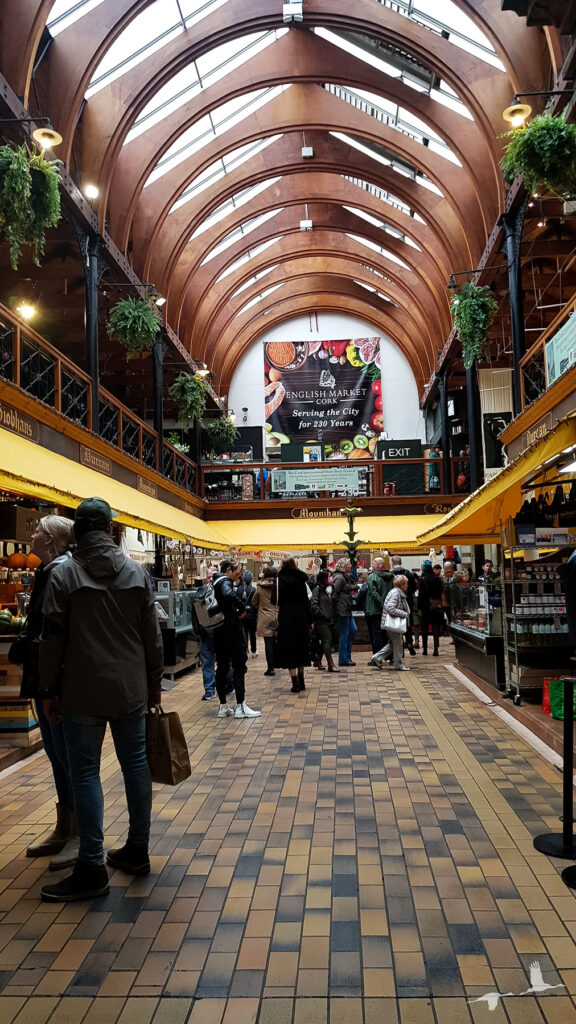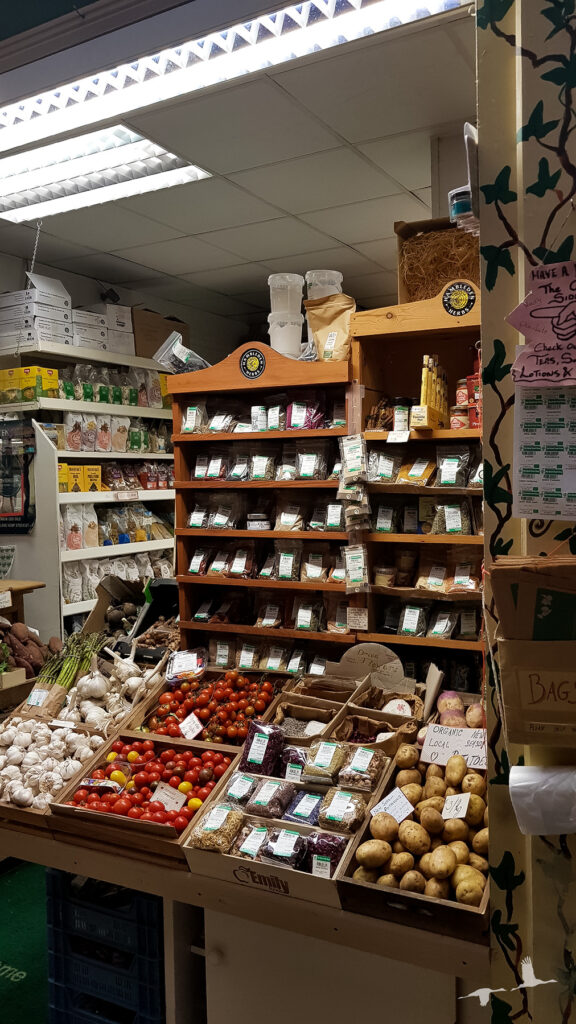 Find amazing graffiti throughout the city
After our lunch we wanted to see a little more of Cork. So, we started walking around. First we followed the river Lee for a bit and then we explored the streets of Cork. Throughout the city, there are numerous buildings with amazing graffiti on their walls. We quite liked walking around and finding some of these hidden gems!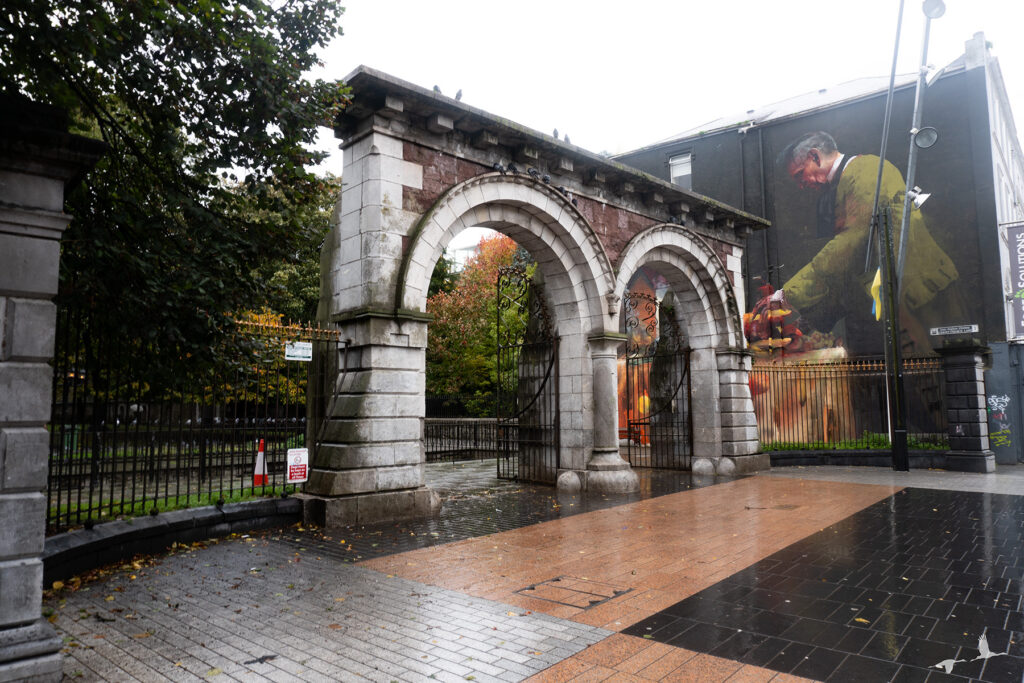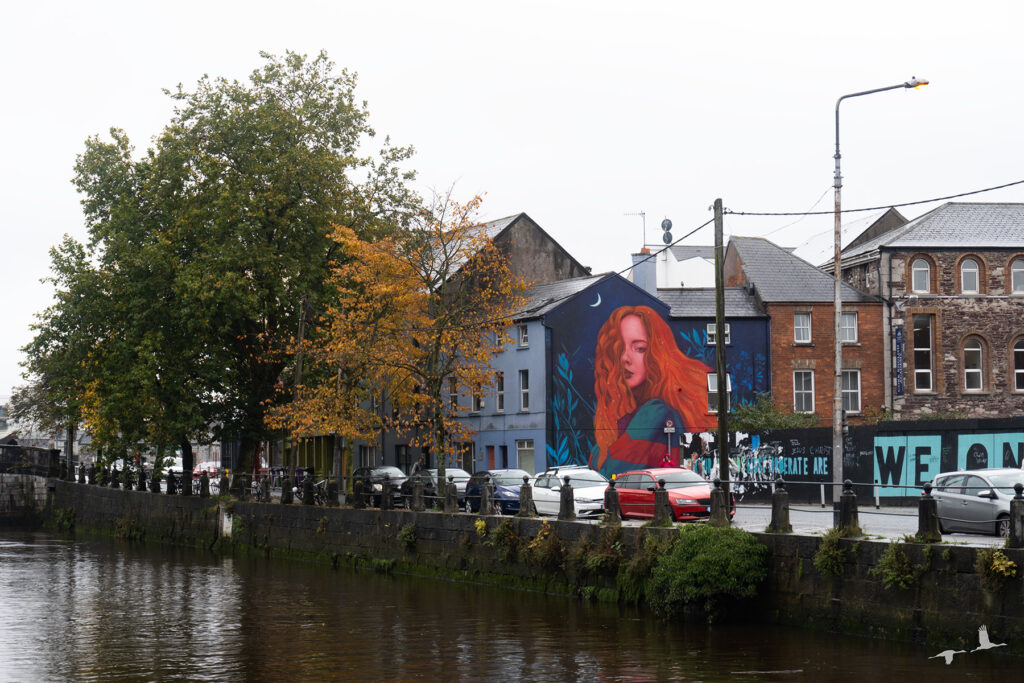 Do some shopping
Like every bigger city, Cork also has some streets dedicated to doing shopping. Mainly St. Patrick's street, Oliver Plunkett Street and numerous of the side streets leading off from these major streets offer a variety of shops.
Things we missed
Since we only spend a few hours in Cork, we did not get around to doing everything. Cork has quite a lot of nightlife. We saw numerous pubs and bars when walking through the city. So, if you stay overnight, it might be interesting to visit a few.
Also there is a prison called Cork City Goal. It has a castle-like appearance, but it was a prison in the 19th century. Nowadays it is a museum. Entrance fee: 10,00€ for an adult.
Is Cork worth visiting?
Architecturally speaking, Cork is not necessarily a must-see city. But, it does have its charms. I do think Cork is worth visiting as part of your road trip itinerary. When driving from Dublin towards the south-west of Ireland by taking the M7 and M8 you will pass Cork no matter. However I also think that spending one day here is definitely enough time to see everything there is to see.
Note: Head to our Ireland Page to find all our Ireland guides including our itinerary, cost as well as sightseeing and hiking guides!
Cobh
After our time in Cork, we headed towards the small town of Cobh. Cobh is located on an island on the south coast of Ireland. The island is connected to the rest of Ireland by a series of bridges. This town is actually quite famous for being the last stop of the Titanic, before it left on its ill-fated journey across the Atlantic. At that time, Ireland was not yet independent and the town of Cobh was still called Queenstown.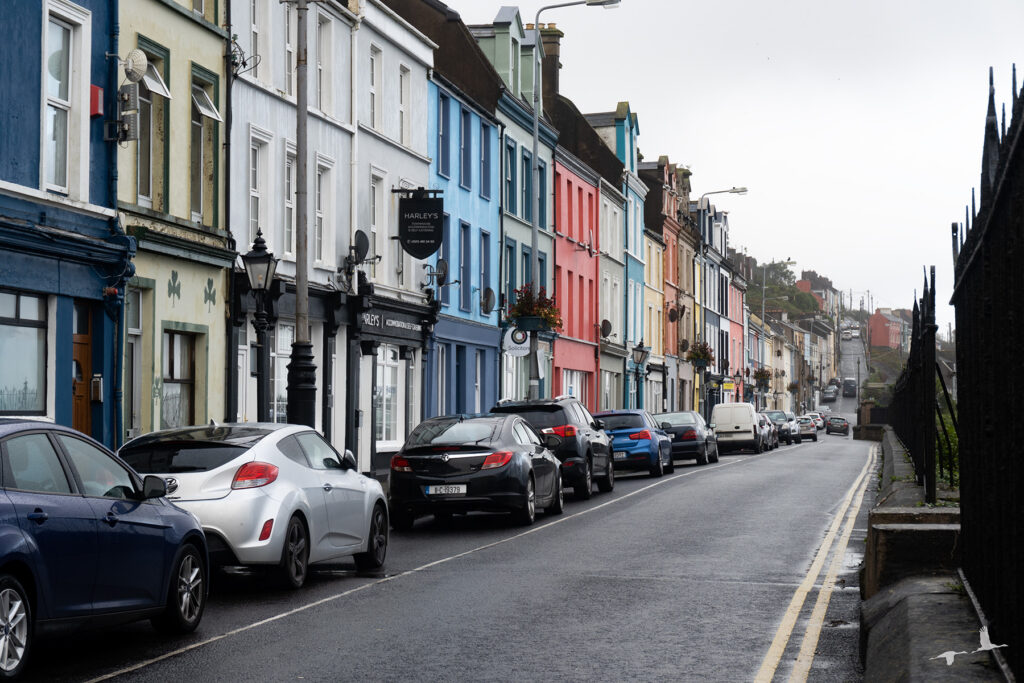 How to get there
If you have a rental car, you can easily reach Cobh from Cork through a 30 minutes drive one-way.
However there are also a number of ways to get to Cobh from Cork by public transport. For instance you can get to Cobh by taking the train at Kent Station in Cork. You can find more information as well as ticket prices on the official Irish rail website.
Another option to get to Cobh is by taking the Cobh Connect bus. A one-way ticket costs 4€, a return ticket 6€.
Where to park in Cobh
If you are looking for a parking spot in Cobh, head to the Five Foot Way Car Park (Whitepoint, Ringmeen, Cobh, Co. Cork, Ireland). The parking lot is located on the shore and is quite long. The first section is dedicated to camper vans and vans. If you continue driving, you will get to the section dedicated to cars. From here you can simply walk to the city center of Cobh.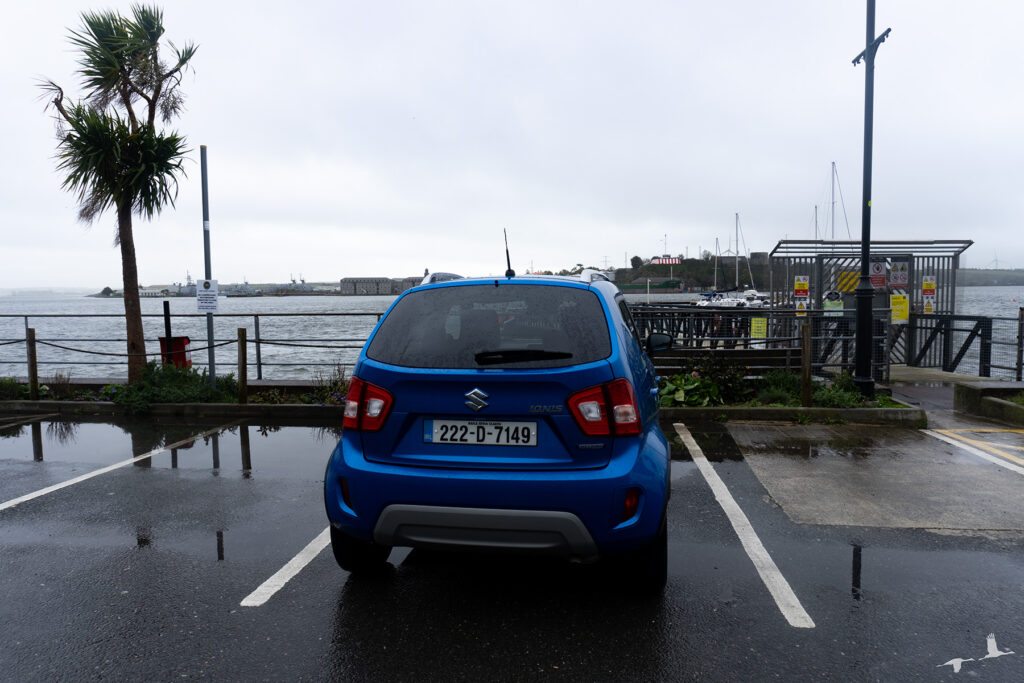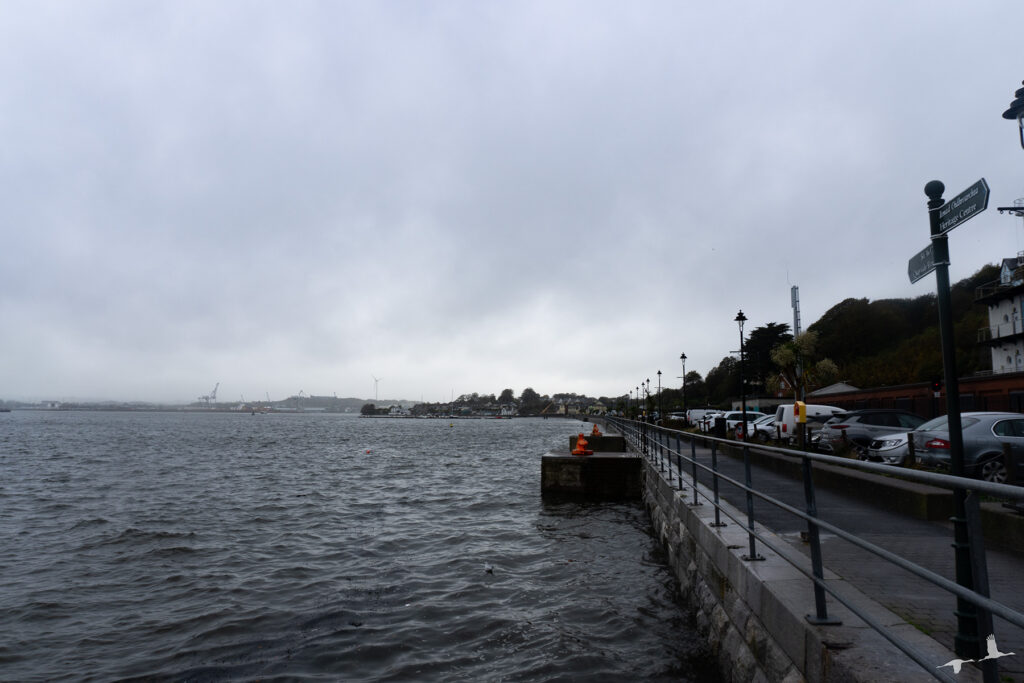 What to do in Cobh
Cobh is actually a rather small town, but it was able to preserve some beautiful buildings. A lot of them are painted in various colors. This is also what gives this small seaside town its charm. So, just walk around and explore this small town for a bit. You will find a few small shops, restaurants and cafés to explore as well.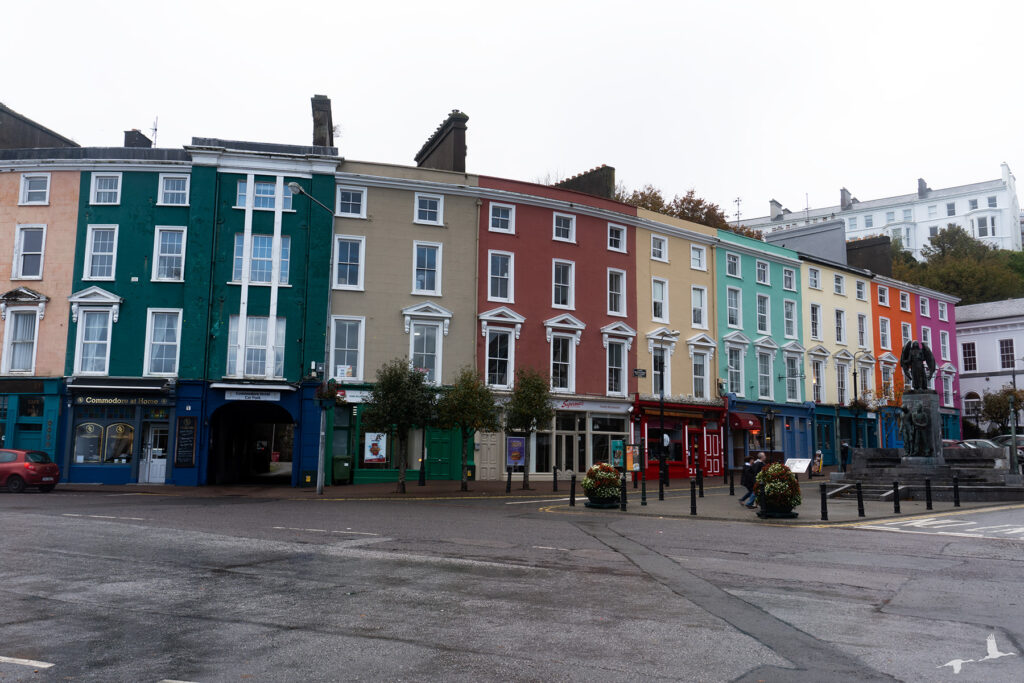 One of the major sights of Cobh is actually the big cathedral, St. Colman's Cathedral, on top of the hill. From here you also get great views out to the sea and over the nearby islands.
Cobh was the last port of call of the Titanic and therefore it is also home to a museum telling the story of its ill-fated journey. The museum is located inside the historic White Star Line building. A ticket to the Titanic Experience costs 11,00€ for an adult.
Additionally, Cobh was also the departure point of 2.5 Million Irish people towards North America in the 19th and 20th century. The Cobh Heritage Centre tells the story of Irish Emigration. The entrance fee to this exhibition costs 12,50€.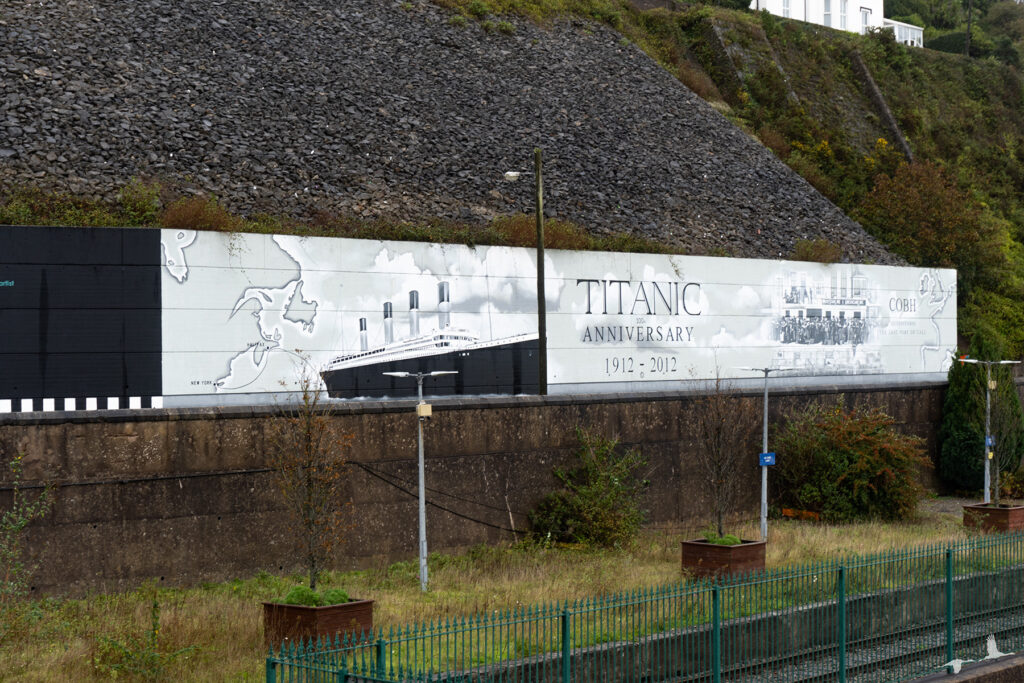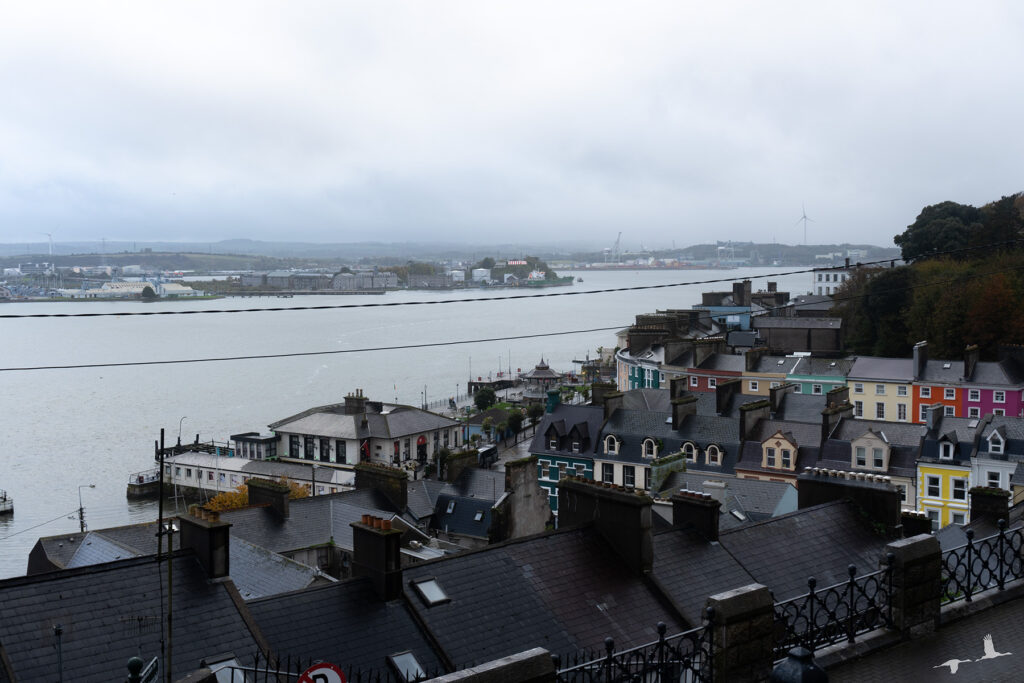 Is Cobh worth visiting?
The seaside town of Cobh makes for a great day trip from Cork. Especially if you are interested in the historic events related to this city, you will absolutely enjoy your trip to Cobh. However if you are not interested in the latter, 2-3 hours are enough to stroll around town, enjoy the views and maybe drink a coffee or tea, especially if the weather is nice out.