Portugal is a country in Europe, situated on the west side of the Iberian peninsula. Its name probably originates from the Roman port "Porto" – in Latin "portus cale", "portus" meaning "port" while the meaning of "cale" is not 100% clear. The country borders Spain and is surrounded by the Atlantic Ocean. Portugal is divided into 7 regions: 5 regions on the mainland and 2 regions which are actually the island groups of Madeira and the Azores. 
A huge part of this country's history is characterized by the Age of Discovery. Portugal was one of the biggest colonial empires with colonies in Africa, Asia and South America. The Portuguese kitchen actually incorporated several elements from its colonies, but also the presence of the Moors (approx. 7th until 12th century) left quite some marks on Portuguese kitchen. The national dish of Portugal is of course Bacalhau, which is essentially very salty cod fish. Another well known dish are the Pastéis de Nata.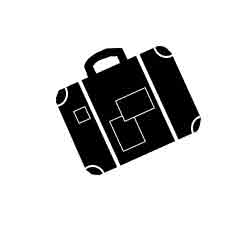 So far, we have spent two weeks exploring the beautiful lush green island of Madeira and spent one week driving a van in the Algarve region of Portugal. Florence has also been to Lisbon and Sintra before.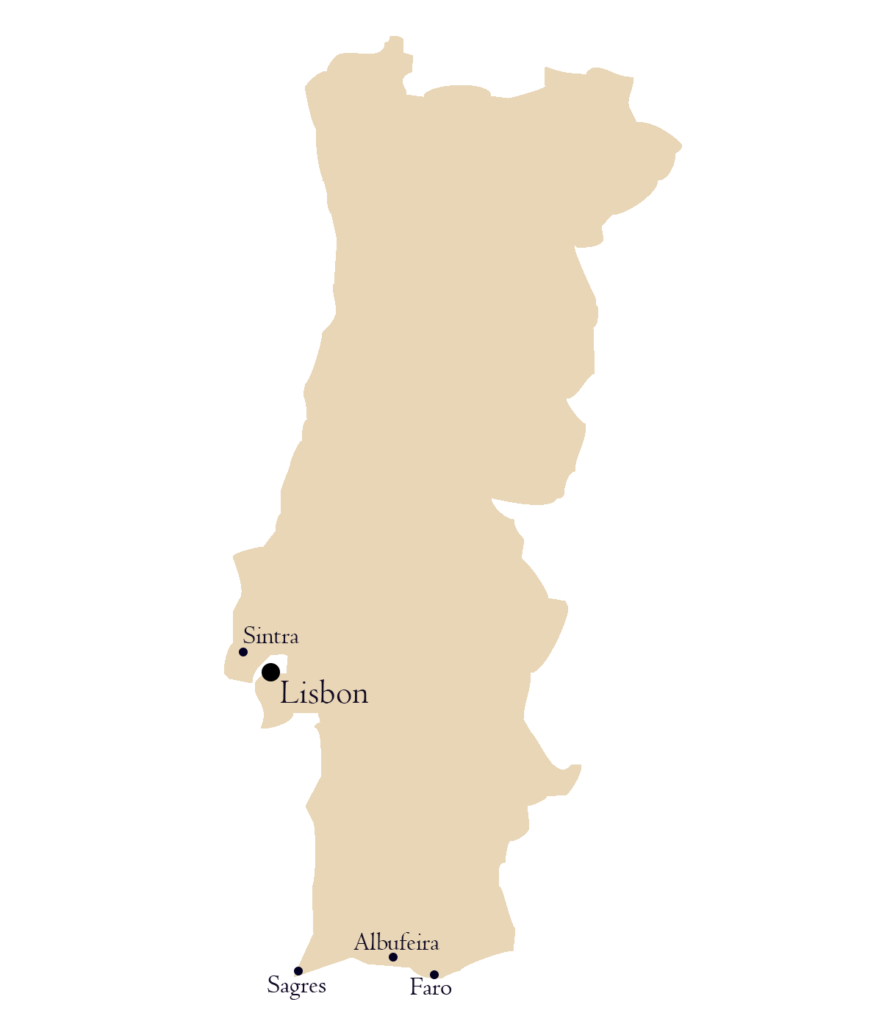 Note: All of our guides to the island of Madeira can be found on their own Madeira Page! Head over there to find all our sightseeing and hiking guides as well as an overview of how much our Madeira trip cost!
The languages spoken is Portuguese, but you won't have any trouble getting by with English.
Portugal can be visited year-round depending on what you prefer weather-wise and what you want to do. The best time for beach weather is between June and August, it will be quite hot though! If you don't like the summer heat and wish to do more exploring, April-May as well as September-October are better. The winter months can be more wet and grey. However, there are still quite some Europeans who spend the winter months here.
Portugal is part of the EU and the currency used is the euro (€).
The power plug sockets are of Type F and the main voltage 230 V.
Are you planning your next trip to Portugal?
Do you want to know how much a trip to Portugal will cost you? Are you thinking about trying out vanlife? Find answers to all your questions in our Portugal travel-planning guides!
In this post we delve into the topic of what vanlife in the Algarve costs! We share a full breakdown of our expenses from our week-long trip!
Vanlife is a way of travel that became more and more popular during the last years. Since we love everything related to travel, we naturally were not ignorant to the trend that had surged and started debating wether this way of travel could be a possibility for us or not.
So, what can you fit into a 1 week Algarve vanlife itinerary? Find out as we share our route, campsites and tips for your next vanlife trip!
Browse our Portugal Guides by category!
Are you looking for city and sightseeing guides? Are you interested in finding hikes in Portugal? Or are you just looking for some travel inspiration in general? Browse our categories down below to find all our guides to Portugal!
In this section you will find all our sightseeing guides to Portugal. Find out everything there is to see and do!
During our week-long trip in the Algarve region of Portugal we tried to see as much of this beautiful region as possible. Top of the list are various beautiful beaches ...
The Migratory Birds
We are Florence and Andy, the faces behind 'The Migratory Birds'! Travel is a passion of ours and we love to explore new places, get to know different cultures and try new and unique experiences. On this blog we share our experiences, but also focus a lot on travel-planning as well as destination guides. With our posts, we aim to give you inspiration for your own travels and provide the tools you need to plan your own trips.