Portugal is a country in Europe, situated on the west side of the Iberian peninsula. Its name probably originates from the Roman port "Porto" – in latin "portus cale", "portus" meaning "port" while the meaning of "cale" is not 100% clear. The country borders Spain and is surrounded by the Atlantic Ocean. Portugal is divided into 7 regions: 5 regions on the mainland and 2 regions which are actually the island groups of Madeira and the Azores. 
A huge part of this countrie's history is caracterized by the Age of Discovery. Portugal was one of the biggest colonial empires with colonies in Africa, Asia and South America. The Portuguese kitchen actually incorporated several elements from its colonies, but also the prescence of the Moors (approx. 7th until 12th century) left quite some marks on Portuguese kitchen. The national dish of Portugal is of course Bacalhau, which is essentially very salty cod fish. Another well known dish are the Pastéis de Nata.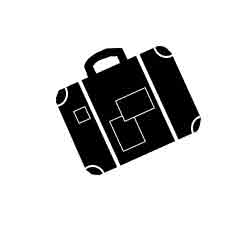 So far we have spent two weeks exploring the beautiful lush green island of Madeira and spent one week driving a van in the Algarve region of Portugal.
For more in-depth information on the different regions,
head to their respective pages trough the map below!
Browse our Portugal Guides by region!
Are you looking for city and sightseeing guides? Are you interested in finding hikes in Portugal? Or are you just looking for some travel inspiration in general? Browse the regions down below to find all our guides to Portugal!
In this section you will find all our guides to Madeira. Find out everything there is to see and do on this magical island!
In May 2021 we spent two weeks on the beautiful island of Madeira. In this post we want to share our travel expenses to give you a better idea of what ...
In this post we want to share some of the places we visited during our two-week trip to Madeira. We rented a car for the total of those two weeks and thus were able to drive and explore...
In this section you will find all our guides to the Algarve. Find out everything there is to see and do in this beautiful region of Portugal!
In March we spent a week in the Algarve region of Portugal. In this post we will share with you what our route looked like, where we spent the night and how much our week-long trip cost us...
Vanlife is a way of travel that became more and more popular during the last years. Since we love everything related to travel, we naturally were not ignorant to the trend that had surged and started debating wether this way of travel could be a possibility for us or not.
The Migratory Birds
We are Florence and Andy, the faces behind 'The Migratory Birds'! Travel is a passion of ours and we love to explore new places, get to know different cultures and try new and unique experiences. On this blog we share our experiences, but also focus a lot on travel-planning as well as destination guides. With our posts, we aim to give you inspiration for your own travels and provide the tools you need to plan your own trips.