Madeira is an island situated just 520 km west of Morocco in the Atlantic Ocean and is part of the several volcanic islands that constitute the region of Macaronesia. More precisely this island is part of a small archipelo that includes the two inhabited islands of Madeira and Porto Santo as well as 2 uninhabited island groups: the Desertas and the Selvagens.
Madeira is an autonomous region of Portugal. Portuguese sailors discovered it around 1419. The island is considered to be the first territorial discovery of the Age of Discovery. Apart from its human inhabitants, Madeira has one of the best preserved vegetations of Macaronesia. For instance, the prehistoric forest that once covered Europe was able to survive the last ice age on this island and can still be found here today.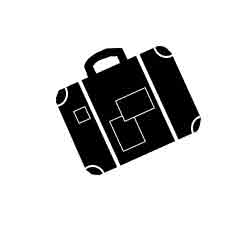 We spent 2 weeks on Madeira in May 2021 and explored many parts of the island, with a slight focus on the west side. Even though the island is not very huge, it has much to offer – which is why we didn´t manage to do everything we wanted to, but at least that gives us a good reason to go back some day;).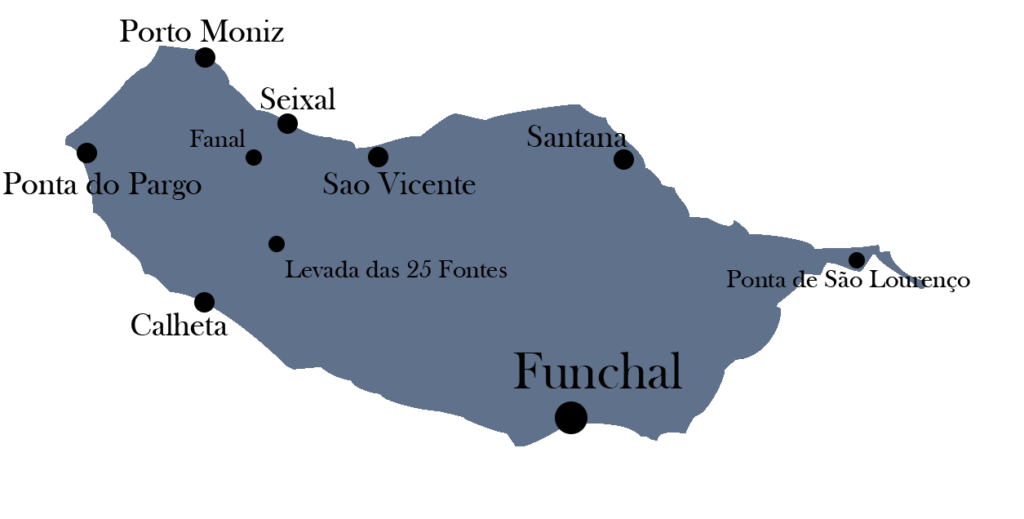 As an autonomous region of Portugal, the official language is Portuguese. We had absolutely no problem getting by with English though!
Since the island has a mild Mediterranean climate all year, there is actually no best time to visit. During the winter months there is however a bit more rainfall and the summer months have more beach weather temperatures. For instance August has the highest temperature average with 27°C! April and May are best if you wish to see the many flowers this island is known for.
As an autonomous region of Portugal and thus part of the European Union, the currency used is the Euro (€).
The power plug socket used is the same as for the rest of Continental Europe, which is Type F. The standard voltage is 230 V.
Are you planning your trip to Madeira?
Do you want to know how much a trip to Madeira will cost you? Are you looking for inspiration on what to see and do while there? Find answers to all your questions in our Madeira travel-planning guides!
In May 2021 we spent two weeks on the beautiful island of Madeira. In this post we want to share our travel expenses to give you a better idea of what ...
In this post we want to share some of the places we visited during our two-week trip to Madeira. We rented a car for the total of those two weeks and thus were able to drive and explore...
Browse our Madeira Guides by category!
Are you looking for city and sightseeing guides? Are you interested in finding hikes on Madeira? Or are you just looking for some travel inspiration in general? Browse our categories down below to find all our guides to Madeira!
Madeira is a great destination for hiking and outdoor activities. Read our Hiking Guides for more information on some of the best hikes this island has to offer!
Find out everything you need to know about the Ponta de São Lorenço Hiking Trail, leading you through the most unique landscape on Madeira!
Find out everything you need to know to hike the Risco and 25 Fontes Hiking Trail, which are headed to these amazing waterfalls, on Madeira!
In this section you will find our city guides. Find out everything there is to see and do in the towns of this magical island!
Funchal is the capital of the Autonomous Region of Madeira and situated in the South of the island. Framed by lush mountains on one side and the sea on the other...
The Migratory Birds
We are Florence and Andy, the faces behind 'The Migratory Birds'! Travel is a passion of ours and we love to explore new places, get to know different cultures and try new and unique experiences. On this blog we share our experiences, but also focus a lot on travel-planning as well as destination guides. With our posts, we aim to give you inspiration for your own travels and provide the tools you need to plan your own trips.