Germany is located in central Europe and is the country with the most inhabitants in the European Union. The country is divided into 16 states. The Alps are located in the south of Germany and the northern part of the country borders the Baltic as well as the North Sea. I thought it was interesting that Germany has the third-largest amount of UNESCO World Heritage Sites.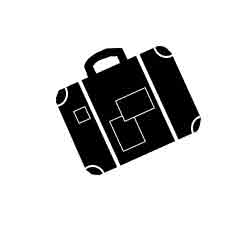 During our studies we both lived in Germany for 4 years, more precisely in Bonn, located in North Rhine-Westphalia. During that time we did explore quite some places around Bonn, but we still have quite some exploring to do when it comes to other areas of the country.
The language spoken is German. However you should not have any trouble getting by with English.
The best time to visit Germany are usually considered to be the summer months from June until September. However, I actually prefer the shoulder seasons, especially April until May is really nice temperature and weather-vise. They are also your best bet if you want to escape the peak tourist months of July and August, which are also prone to heat waves. October is ideal for autumn foliage. December is cold and grey, but there are numerous beautiful christmas markets!
Germany is part of the European Union, which is why the currency used is the Euro (€).
Same as the rest of Continental Europe the German power plug sockets are Type F. The main voltage is 230 V.
Browse our Germany Guides by category!
Are you looking for city and sightseeing guides? Are you intersted in finding hikes in Germany? Or are you just looking for some travel inspiration in general? Browse our categories down below to find all our guides to Germany!
In this section you will find all our city guides to Germany. Find out everything there is to see and do in the cities of this country!
Düsseldorf is a great city to spent 1-2 days in, doing some sightseeing, but mostly for shopping and eating out. In this guide to Düsseldorf we will tell you about what a great time in Düsseldorf looks like for us!
In this section you will find all our sightseeing guides to Germany. Find out everything there is to see and do in this beautiful country!
Germany is home to more than 20.000 castles. In this post we share our current three favorite castles to visit in Germany!
The Migratory Birds
We are Florence and Andy, the faces behind 'The Migratory Birds'! Travel is a passion of ours and we love to explore new places, get to know different cultures and try new and unique experiences. On this blog we share our experiences, but also focus a lot on travel-planning as well as destination guides. With our posts, we aim to give you inspiration for your own travels and provide the tools you need to plan your own trips.