Our Algarve Road Trip: Route + Cost
In March 2022 we spent a week (8 days, 7 nights) in the Algarve region of Portugal. For the first time in our lives we rented a van and attempted to see as much as possible in this short period of time. In this post we will share all the organizational details of our Algarve road trip. We will share our route, campsites as well as travel cost. If you wish to read more about what we did while there, we wrote a seperate Sightseeing Guide to the Algarve!
We landed in Faro at 9 o'clock in the morning and were picked up shortly after by the company that we rented a van with. At that point we did not know yet what our route would look like since we had nothing booked other than the van prior to arrival. We only knew that weatherwise we unfortunately had not exactly hit the jackpot so we tried to escape the rain as much as possible.
After a short debate we decided it was best to first head all the way to the west coast of the Algarve. From there we made our way slowly back towards Faro. You can see our Algarve road trip route on the map below. The red locations with numbers indicate which night we spent where. The locations around are some of the places we visited during the day.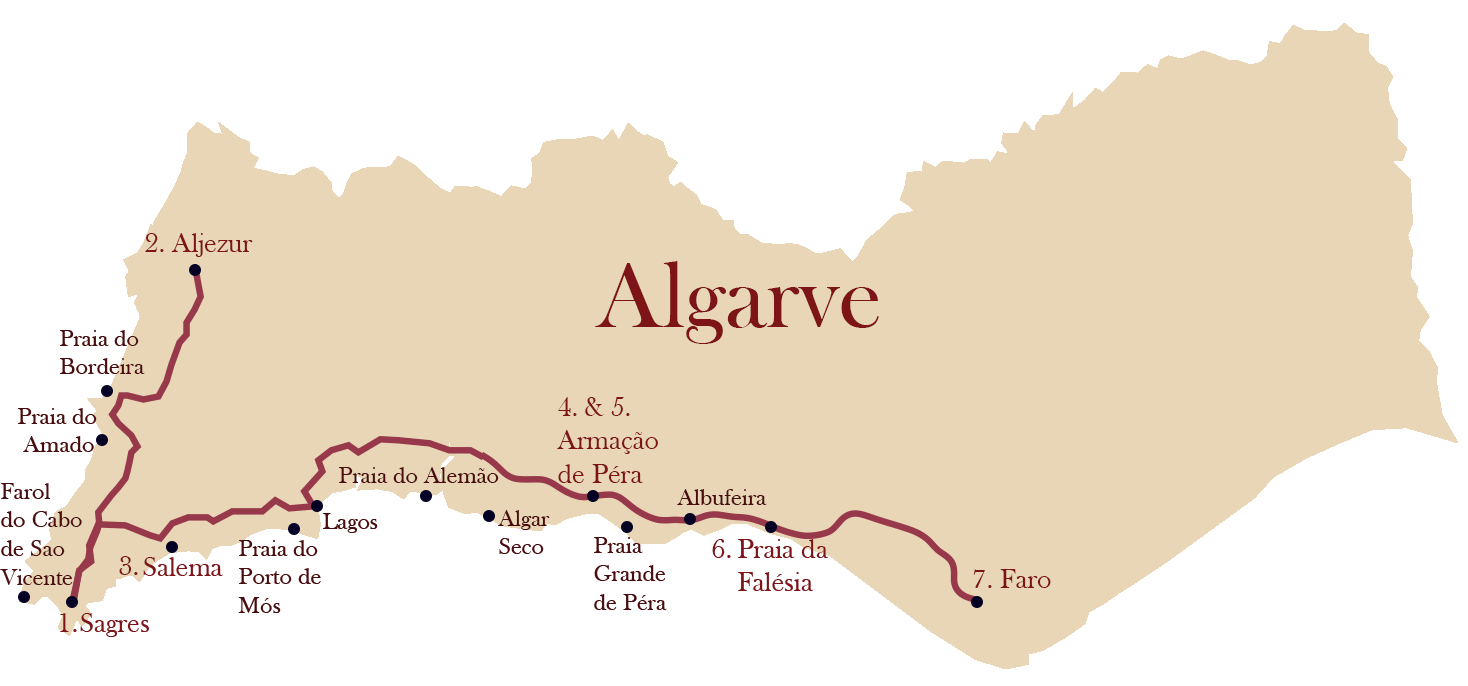 So from Faro we took the A22, which is a toll road and headed all the way to Sagres. In Portugal there are numerous toll roads. The prices you pay per section of the road also depend on what vehicle you have. Vans are a little more expensive than cars. The vehicles are equipped with a sensor that beeps everytime you pass a toll checkpoint. I am not sure how it is done normally but we payed the toll fees via our rental company at the end of the trip. Apart from this first leg of the trip we pretty much avoided the toll roads since we drove shorter distances per day and the toll road would not have made much difference in terms of driving time.
Want to save this post for later?
Save this post to Pinterest to read it later or share it with a friend!
Day 1: Sagres - The one with the big waves
We did not know much about Sagres beforehand, except that there is a lighthouse not far away. But Sagres and surroundings quickly became one of our favorite regions in the Algarve. This was partially due to the fact that we really enjoyed sitting next to the fortress of Sagres and admire the huge beautiful waves that crashed beneath the cliff we were sitting on. Like I already mentionned above, a more detailled guide on what we did in the Algarve can be found in our seperate Sightseeing Guide to the Algarve.
How to find campsites for the night
The first night rapidly approached and with it, the question on where we should stay. Prior to our trip we downloaded the Park4night app, which is a free app that shows you all the parking as well as overnight parking possibilities around you. Spots to stay overnight can be roughly categorized into camping grounds, RV Parks and normal parking lots (and some private overnight stay possibilities, but we did not try this out during our trip). Camping grounds are generally the most expensive, but also tend to have the best anemities. Parking lots are usually free but have no toilets, showers etc. and RV Parks are somewhere in between the two.
Our first night was spent on a camping ground called "Parque de Campismo Orbitur Sagres". Sagres is located inside a portuguese natural park and inside natural parks rules concerning overnight camping are very strict. In general it is not allowed to stay the night anywhere that is not designated as an official overnight parking option. While in the Algarve we found a lot of signs indicating that overnight parking is not allowed, some don't even allow daytime parking for vans and RVs.
In Sagres, you will find a huge parking lot right in front of the fortress. It seems to be frequently used by RV- and vanlifers to stay overnight. We passed this parking lot as well, however the huge signs indicating that overnight parking is not allowed here kind of scared us off. Especially since it was our first night as vanlifers. So we chose the safer but more expensive option of staying on the nearby camping ground. For one night, 2 people and a van, we paid 17,4€. All in all it was not a bad experience, there were beautiful trees everywhere and since we weren't there during high season we had no problem to find a parking spot.
Day 2: Aljezur - The one where it rained
On our second day we made our way towards Aljezur. After a slow morning adjusting to vanlife (and the fact that it would rain all day long), we took our time driving there and made some stops along the way. We actually started out by driving to Salema. After a quick walk on the beach we drove towards Bordeira where we visited the stunning Praia da Bordeira. On our way to Aljezur we took another small detour to visit Praia da Arrifana. The road to get to Aljezur is a little more adventurous but passes a lot of greenery. This is a very different picture from the south of the Algarve where the prevailing colours are red, brown and orange.
We stayed on a camping ground called "Camping Serrão", a little outside of Aljezur. This camping ground was very similar to the one we stayed at in Sagres. We paid 17€ for the night.
Day 3: Salema - The one we would like to forget
On day three we started the morning by doing a small hike from the camping ground towards Praia da Amoreira. Then we started driving south again with some stops along the way. This time we stopped at Praia do Amado and at the Cordoama Viewpoint before making our way all the way to the tip of Cabo de São Vicente where the lighthouse is situated.
After stopping again in Sagres for some more wave watching near the fortress, we decided to spent the night inside the "Salema Eco Camp" camping ground. We were convinced to stay here by the numerous great reviews that this camping ground has. However we did not exactly have such a great experience here. The ground is divided into several sections that can be accessed by driving on a narrow road. On the map it seems rather straightforward. But in reality it is not so easy to distinguish the sections. We therefore took a wrong turn and ended up in a situation where we needed to do a three point turn between trees, next to a slope.

In the end we did find a good spot to stay the night. We spent 23€ for 2 people and a van, with electricity included for one night. It was the most expensive camping ground on the whole trip. For that price it was unfortunately also the camping ground where the sanitary facilities were the most unclean. Especially the toilets for men were straight up disgusting. We then also had an episode where we nearly locked ourselves out of our van (out of pure stupidity on our side though). So, needless to say this was a night we would like to forget.
Day 4 & Day 5: Armação de Pera - The one we liked the most
On day four we were on our way bright and early. After two days of rain, the forth day was the first one where sunshine had returned. We drove to the city of Lagos, with a stop at Praia de Porto Mos on the way. After lunch we contiued driving east towards the city of Portimão. The city itself is not worth visiting, however not far from the city you will find a few stunning beaches. Praia do Alemão, Praia do Vau and Praia dos Tres Castelos are their names. We then continued on towards Praia dos Caneiros. In this region we actually met quite a lot of signs indicating that campers were not allowed even for daytime parking so in order to find a spot to sleep overnight we drove further east to Armação de Pêra.
We spent the first three nights on a camping ground. So we decided to spent the forth night on an RV parking lot. For 6€ per night we stayed in an RV parking lot called "Elodie & Romy's Algarve Camping Car Park". Two women run this parking lot and it is ideal for people that wish to have a quiet night. There are numerous people that stay there for a longer period of time and everyone is super friendly. For 1€ you can also have a quick shower and there is a toilet. We enjoyed our stay here quite a lot. It is situated a little outside of town, but the city is still in walking distance from the lot. Armação de Pêra has several supermarkets and a beach, which we visited the next morning.
On day five we drove back west for a little since we wanted to visit the famous cave of Benagil. However arriving there we were not able to find parking since camping cars were not allowed anywhere. So we unfortunately decided to skip the cave of Benagil on this trip. We then drove even further west towards Algar Seco, which is equally stunning, and spent some time in Praia de Carvoeiro. After ending the day in Praia da Galé we returned back to the same RV park and spent a second night here.
Day 6: Praia da Falesia - The only one we did not have to pay for
The next morning we made our way towards Albufeira. After spending half a day in this lovely city, we continued towards Praia da Falésia.
Here we spent the night in a parking lot in a residential area, located directly above the Praia da Falesia. Apart from us, a few other vans also stayed the night on this parking lot. This was the first and only night we did not pay for parking overnight.
Day 7: Faro - The windy one
On our last full day in Portugal we drove into Faro. We spent a large part of the day exploring the city and eventually looked for a place to stay the night.
For the last night of our Algarve road trip, we decided to look for a camping ground not far from the airport. Our flight would leave at 9 o'clock in the morning so we asked the rental company if it was possible to drop off the van at 7 o'clock in the morning. We also decided to book a camping ground since we needed to empty the chemical toilet, graywater tank and clean out the van prior ro returning it and thought this would be easier with all the facilities in one place.
The camping we booked is called "Parque de Campismo Municipal de Faro" (16,5€ per night). It is located on an island directly opposite to the airport. A huge beach is located right next to the camping ground. But we ended up not visiting because it was super windy that day (our van shook quite a bit just from standing there).
The next morning we returned the rental van bright and early and caught our plane back home.
Before continuing with this post I want to emphasize that our expenses are a snapshot of what doing an Algarve road trip cost in March 2022. Since prices are always prone to changes, the same trip might have a little different prices now. However, this post should give you some kind of idea of what you can expect.
Breakdown of our travel expenses
We will break down the expenses by going through the different categories and explaining where the fees came from. For a better overview we will group everything again at the end in a chart.
Fligths are excludeed from the expenses since this cost changes heavily depending on where you are from.
For our one week trip in the Algarve, we rented a van. We paid 740€ on rental fees, including full insurance for the whole week. Also included in this price is a 60€ surplus we paid in order to be able to get the van before the usual pick-up time and for dropping it off before the usual drop-off time (since our flights were both early in the morning). It is maybe important to note that the price we paid was an off-season price since we visited in March. Depending on which month you wish to visit, rental fees might increase.
Furthermore we paid in total 87,9€ in fees to spent the night on camping grounds and RV Parks as well as for using facilities.
This amounts to 118,27€ spent per night on accomodation, which is 59,14€ per person per night.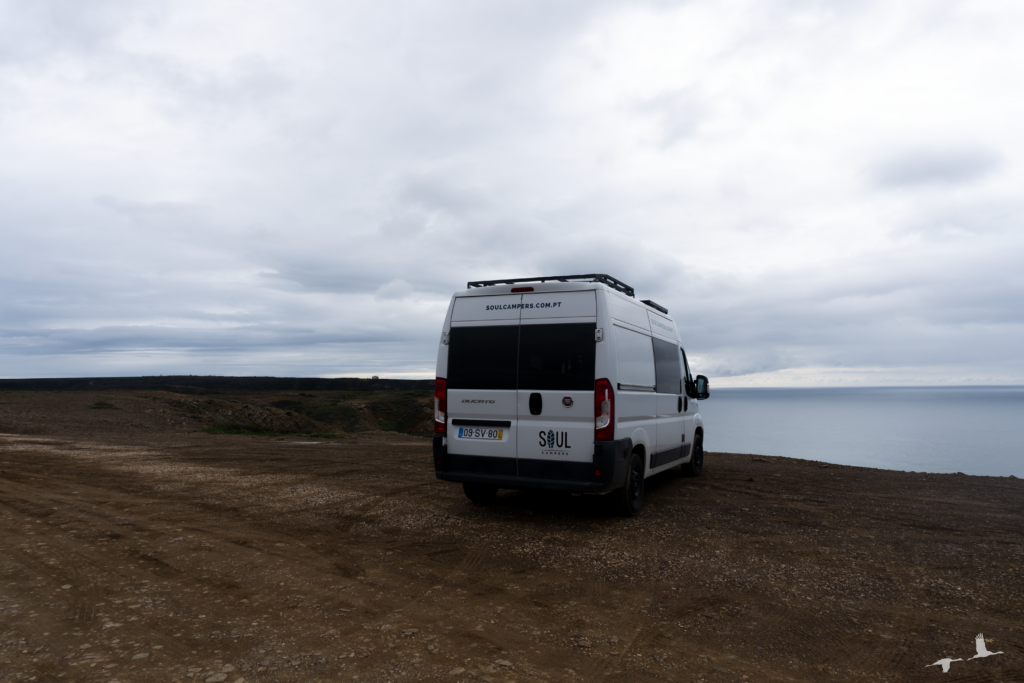 On our first day we used a toll road to get from Faro to Sagres. In total we had to pay 5,75€ in toll fees for this road stretch. We had to get gas once during our week here and paid 98,17€ for it. Furthermore we paid for parking once, which were an additional 2,2€.
In total we paid 14,34€ per day for this category.
During our trip we tried to cook as much as possible in the van and only ate out on a few occasions during our stay. We spent in total 255,95€ on food, which are 18,28€ per person per day.
Since most of the attractions in the Algarve are nature sights, there were nearly no entrance fees. We only paid to be able to see the Capela dos Ossos in Faro, which cost us 2€ per person.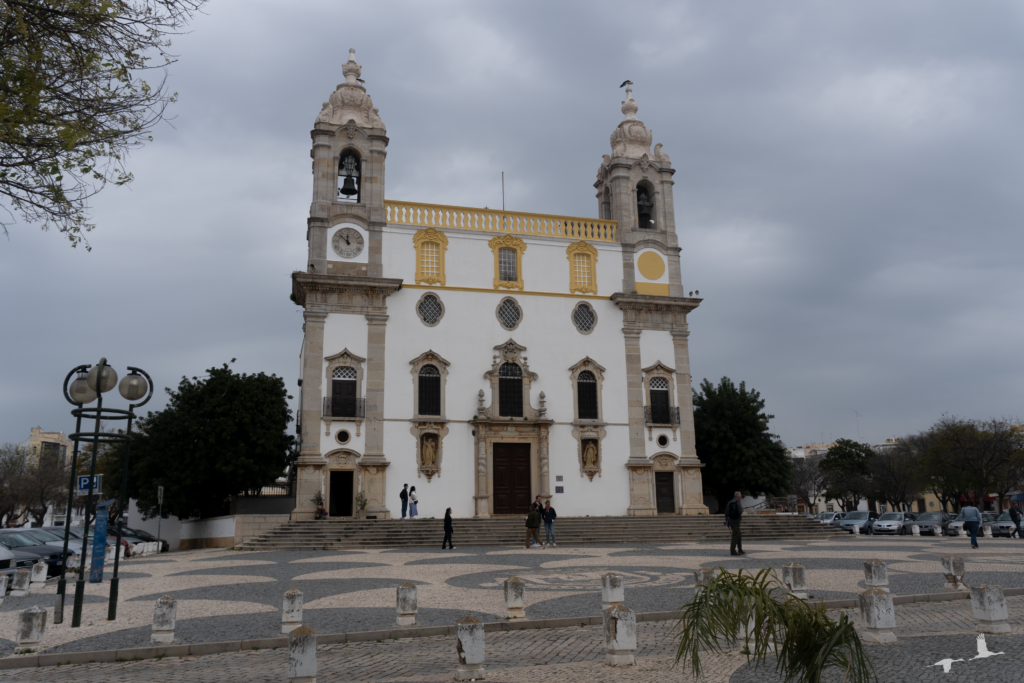 Down below you can find a chart of all our expenses from this Algarve road trip combined. Between the two of us we paid 1.188€ for one week of vanlife in the Algarve. This amounts to 593,01€ per person for a week or 84,72€ per person per day.
All in all Portugal is not an expensive country to travel in when compared to other european countries. Food expenses are definitely okay if you do not eat out for every meal. As new vanlifers we were however a bit surprised by the price tag that came along with vanlife, especially since this way of travel is often portrayed as being a less expensive one. I addmit that we could have saved some more money on overnight parking as we did stay on camping grounds most nights which are the most expensive parking option.
However the rental fee for the van alone was not that cheap  – for the same price we could have stayed in decend hotel rooms (with our own shower and toilet) as well. On the other hand we didn't need to rent a car and gained quite some spontaneity by not having to book hotel rooms in advance. I suppose it is a trade-off everyone needs to decide for themselves if they are willing to do. We wrote a seperate post, if you wish to read more about our thoughts after our first week of vanlife!