How to get from Dublin airport to the city
How to get from Dublin Airport to the city
Whether you are planning a city trip to Dublin or a road trip through Ireland, chances are quite high that you have to get from Dublin airport to the city center at some point. In this guide we will give you all the information you need on how to get from Dublin airport to the city center as quick and easy as possible.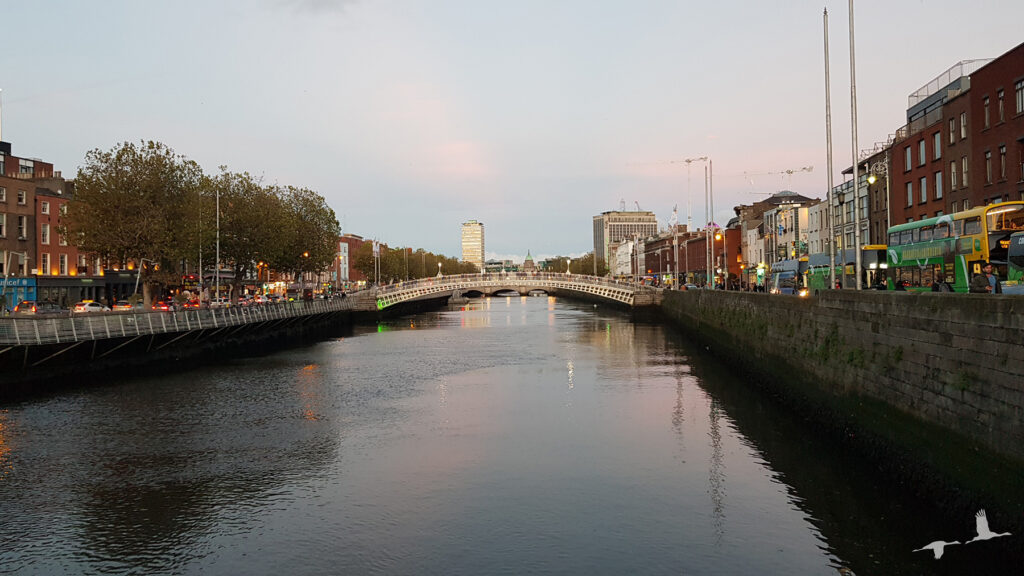 Terminal 1 or Terminal 2
The first thing you need to be aware of is the fact that Dublin airport has two terminals. Transatlantic flights usually land at Terminal 2. If you fly into Dublin airport from somewhere in Europe, you will probably find yourself at Terminal 1, like we did. However some flights from Europe also land at Terminal 2 so just be aware of that.
You can get from Terminal 1 to Terminal 2 and vice-versa by walking through a 300m long covered walkway.
Note: Head to our Ireland Page to find all our Ireland guides including our itinerary, cost as well as sightseeing and hiking guides!
How to get from Dublin Airport to the city center?
Dublin airport has no connection to any train or tram, which is why the only ways to get to the city center are either by taxi, by bus or by car (if you happen to know someone who can pick you up or organize a private shuttle). In order to know where to find what way of transportation, the map down below will be your best friend. You can download the map on the official airport website.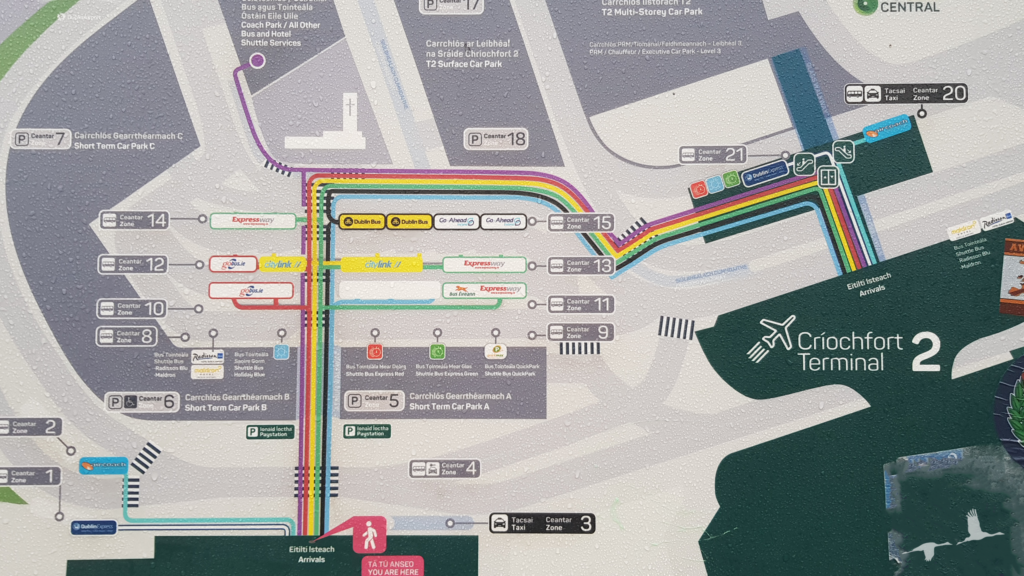 By Taxi
Taxis can be found just outside the arrival hall of both terminals. We did not take a taxi to or from the airport so we can´t give you exact rates. However, we did take a taxi once to get from the city center to the Metro Hotel Dublin Airport, which is around three quarters of the route between Dublin city and the airport and it cost us 23€ (for reference, in October 2022).
The official airport website states that taxi fares are between 25-30€. Be aware though that there are additional fees: 1€ for each additional person, toll road fees are also added to your price (for information: the fastest way into the city is by taking the M50 which is a toll road) and of course the price depends on the traffic.
If you travel solo or as a couple, other ways of transportation are probably cheaper, however, if you travel as a family or group, it might be cheaper to take a taxi. Also if your hotel is located near none of the bus routes and you have a lot of luggage, a taxi might be worth the extra money as well.
By Bus
When exiting Terminal 1, cross the street and you will find yourself in a sort of bus station hall. There are boards, which show the departure times of all the busses. If you continue down the hall you will get to the bus terminals. Here you will find numerous busses which drive all over Ireland. Since the aim of this guide is to tell you how to get from Dublin airport to the city center, I won't give any more information on the coach busses here. If you need more information on them, the airport's website gives you an overview which includes all the necessary links.
You have three options if you wish to get to the city center by bus: Taking the local bus, the Aircoach bus or the Dublin Express bus.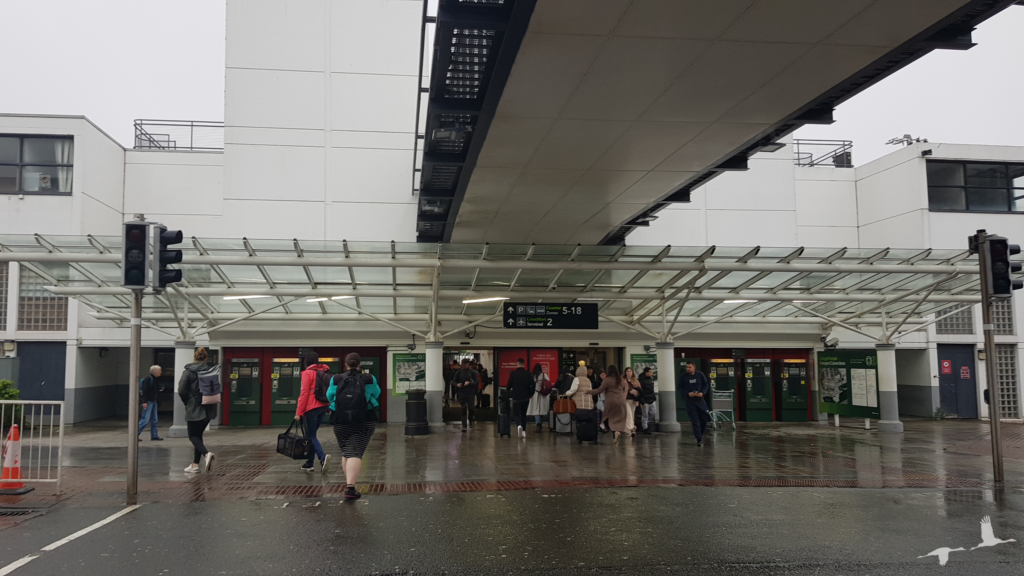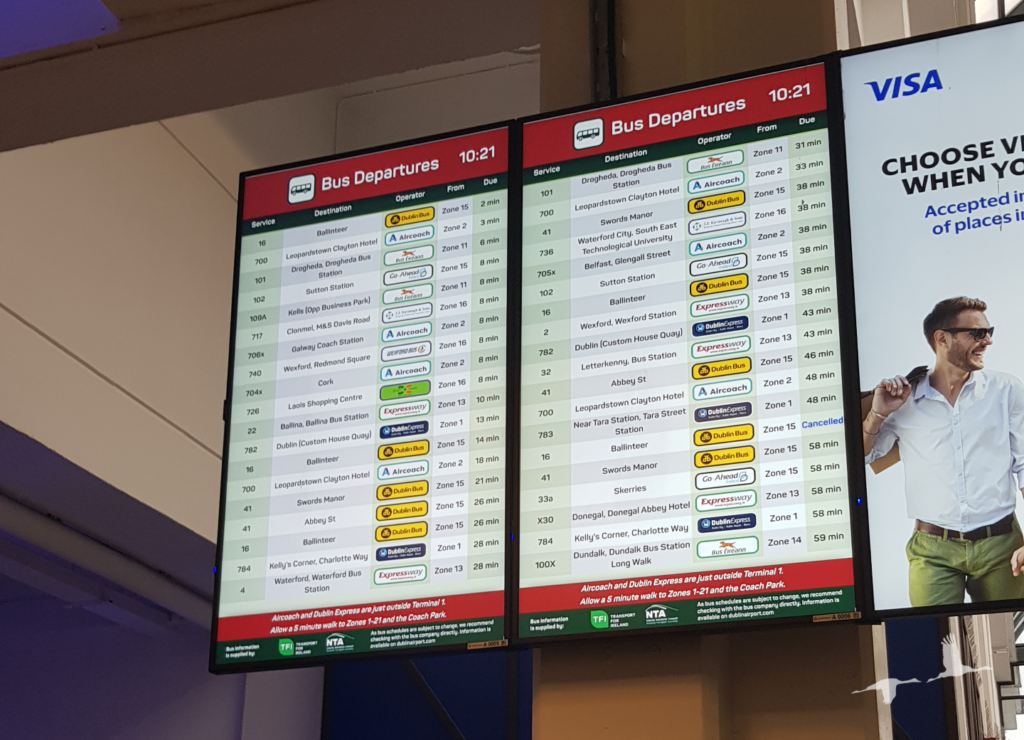 By Local Bus
Dublin Bus is the local bus operator of Dublin City. There are two bus lines (Line 16 and 41), which stop at Dublin Airport, before continuing towards the city. Prices vary between 1,30€ for three stops, up to 2,60€ for thirteen stops, one-way per person.
Be aware though, if you don't have the public transportation "Leap Card", you have to pay the exact amount in coins. They don't accept bills or cards for payment and they won't give you any change either. (We did not know, so we have a story where the bus driver wouldn't accept a 5€ bill and none of the nearby shops wanted to exchange it for us so we ended up needing to take a taxi).
The local bus is by far the cheapest option, the only downside is that it is not very convenient if you have a lot of luggage.
By Aircoach Bus
When traveling from Dublin airport to the city center you will probably take the bus line 700. A one-way ticket costs 7€, whereas a return ticket costs 9€. On both terminals the departure location is just right outside the terminal when you exit.
Route and timetables for the Aircoach bus line 700 can be found on their website.
By Dublin Express Bus
The third bus option is the Dublin Express Bus. This is actually the option that we took. In Terminal 1, you can buy your tickets directly on their stand when exiting the Arrivals hall to your left or you can buy them online beforehand. There was also a poster with a QR-Code on it if you wish to buy them online right there and then. A one-way trip to Dublin city costs 7€ per person, a return ticket 9€ per person.
Our experience
There are two bus lines: 782 and 784 which operate on different routes (more information can be found on their website). One of the staff from the bus company asked us where we needed to go. After telling him the street he told us our bus stop and which line to get in to. It took a bit of time until the bus came, but once we were on everything went relatively smoothly. You put your luggage in the luggage compartment under the bus, which is convenient since you don't have to carry it on the bus.
Once in the city, the bus driver tells you the bus stop via a microphone. There is no need to rush out of the bus, because the driver will exit the bus and open the luggage compartment at every stop so as soon as he stops and gets up at your stop you can get up as well and leave the bus.
The advantage of this bus company in comparison to the others is that they operate more bus stops throughout the city. So, there is a higher chance of finding one that is close to your accommodation.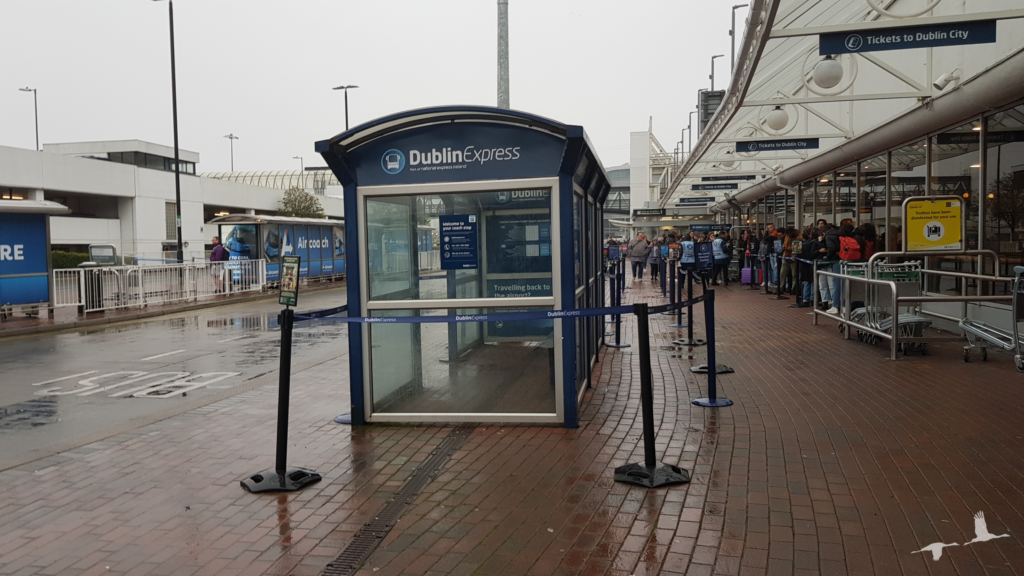 Final thoughts
Finally, which way of transportation is more convenient and cost-effective highly depends on your travel party. Are you traveling alone, with not much luggage and don't mind walking? Opt for the local bus. Do you travel solo or as a couple with luggage? The Dublin Express bus might be for you. Are you traveling with more than two people and your hotel is located far away from all the bus stops? Maybe a taxi might be the best option. I guess you get what I am trying to say. There is no ultimate best option, only the one that works best for you. I hope this post was able to help you find your optimal one. Happy traveling!