How to spend one day in Killarney National Park
How to spend One Day in Killarney National Park
Killarney National Park is located in the southwest of Ireland inside the County of Kerry. It was actually the first national park to be established in Ireland in 1932. Here you will find some amazing hikes as well as plenty great viewpoints along the way. In this guide we will give you all the information you need on how to plan a day trip through the Killarney National Park. We share our route as well as what to see and what to do while there.
We visited the Killarney as well as the Killarney National Park as part of our Ireland road trip. For more information on our road trip itinerary, head to our Ultimate Ireland Road Trip Itinerary.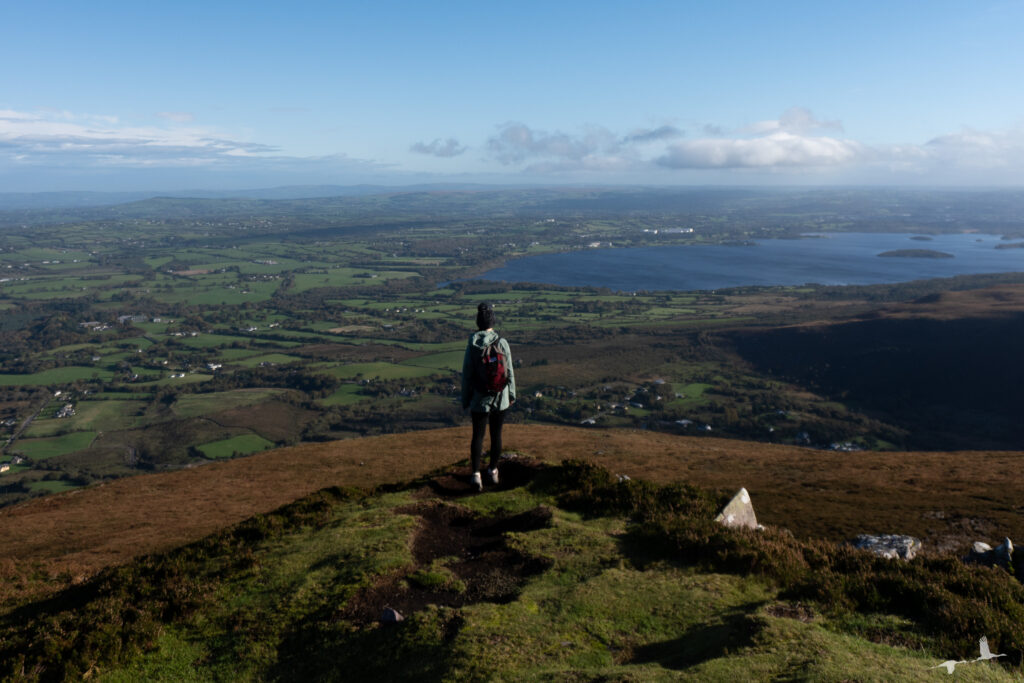 How to get there
By Bus
The town of Killarney can be reached by bus from several Irish cities. For instance from Dublin, Route 300 operated by Dublin Coach is headed to Killarney. The drive from Dublin City to Killarney takes almost 4h30 and will cost you 30€ when buying tickets onboard (25€ online). For more information, head to the official Dublin Coach website.
By taking the Expressway Bus, Killlarney can also be reached from Cork taking the Route 40 headed to Tralee. The travel time from Cork to Killarney is about 1h30 and would cost between 10-20€, depending on how long in advance you book your tickets. Route 14 also passes Killarney, coming from Limerick. For more information on their routes and timetables, head to the official Expressway website.
By Car
We rented a car at Dublin airport. If you wish to find out more about the process of renting a car, read our Guide on renting a car in Ireland. Driving from Dublin to Killarney takes a little less than 4 hours. We visited Killarney as part of our Ireland road trip and spend the previous day exploring Cork. You can read more about that in our Guide to Cobh and Cork. From there it took us about 1h30 to get to Killarney.
How to get around
The easiest way to get around is by renting a car. That way you can plan your custom itinerary through Killarney National Park and don't have to worry about bus itineraries. Also you won't have any limits to what you can see and do. The only downside to driving a rental car is probably the parking situation. At some of the stops like for instance Torc Waterfall or the Ladies' View there are parking lots, but they don't have that many spots. We visited in October, which is shoulder season, and we always managed to find parking. But even then sometimes we got one of the few last spots. I can imagine that the parking situation is a lot worse during peak season, so just keep that in mind when renting a car.
If you don't wish to rent a car, there is a service called Killarney Shuttle Bus, which operates several tours through Killarney National Park. For more information, head to the Killarney Shuttle Bus website.
How to spend a day in Killarney National Park
Down below you see a map of all the stops we did in one day, exploring Killarney National Park. In the next section, we will go through all the stops one by one. We will give you all the information you need to recreate this itinerary or you can treat it as inspiration to create your own.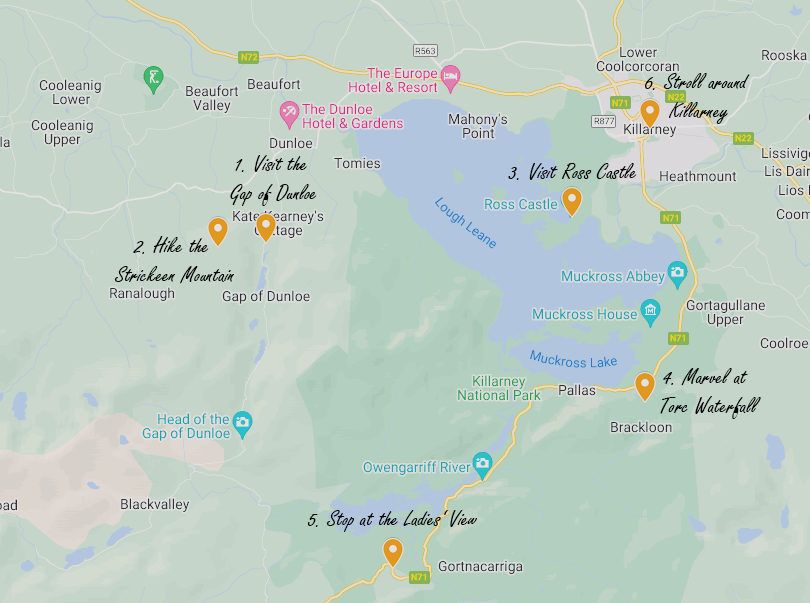 1. Visit the Gap of Dunloe
The Gap of Dunloe is situated between two mountain ranges and was created by a glacier during the last ice age. You can explore the Gap of Dunloe by either walking, cycling or driving. Although it is not recommended to drive through during the day. The roads are quite narrow and packed with hikers and cyclists in the afternoon. We decided to not go further than the Wishing Bridge and instead hike Strickeen Mountain.
Parking can be found next to Kate Kearney's Cottage, on Google Maps the parking lot is called Gap of Dunloe. You will also find public toilets next to the car park.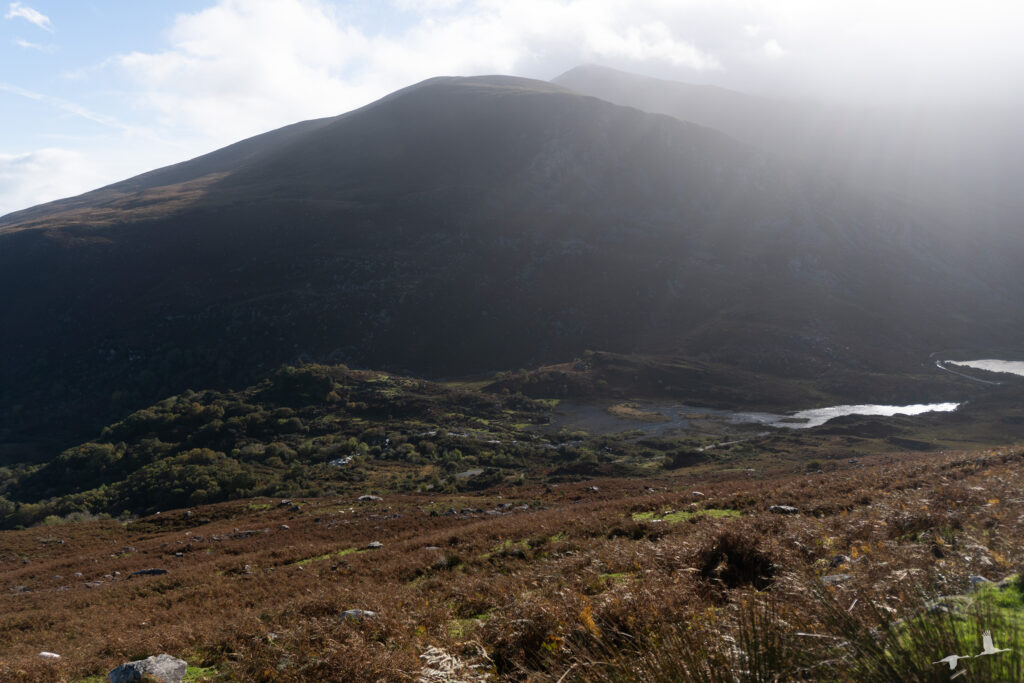 2. Do a Hike inside Killarney National Park
Killarney National Park is a great place to do some hiking. There are numerous hikes inside the National Park at various difficulty levels. When looking for hikes, we usually use the AllTrails App. On their website you can find an overview of various hikes as well.
We decided to do the Strickeen Mountain Hike. It is of moderate difficulty, with an elevation gain of a little more than 300 meters. It is not a loop hike so you need to walk back the same way you came. Round-trip the hike is about 7,5km.
Same as for visiting the Gap of Dunloe, parking can be found near Kate Kearney's Cottage. From there you walk next to the Gap of Dunloe road until you reach the entrance to the Strickeen Mountain Hike. Once at the top of Strickeen Mountain, you will be met with amazing views over the surrounding land!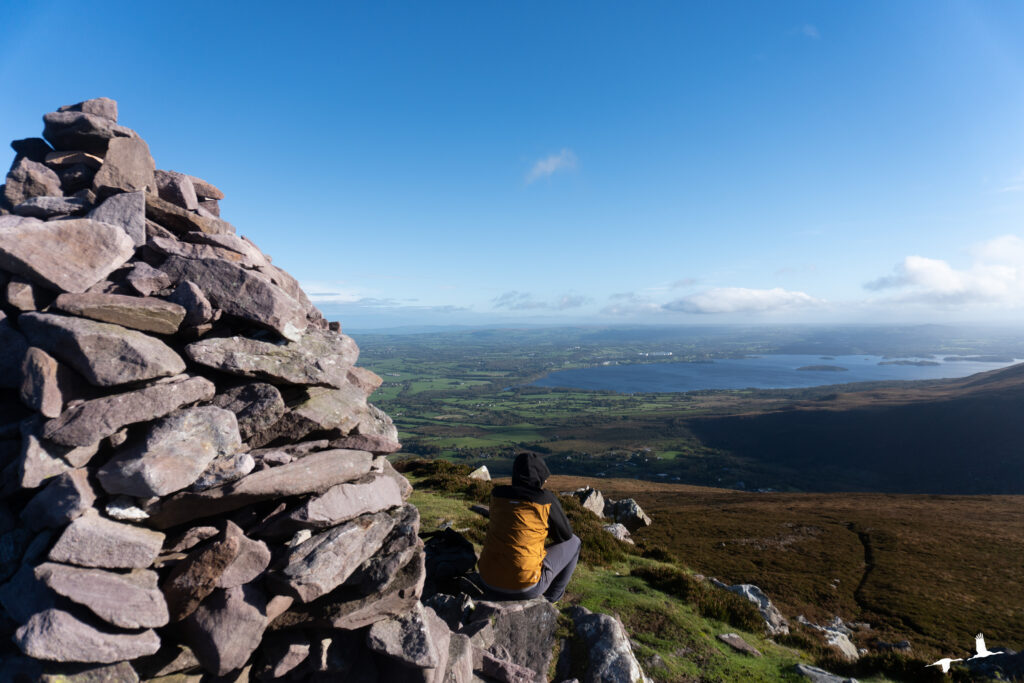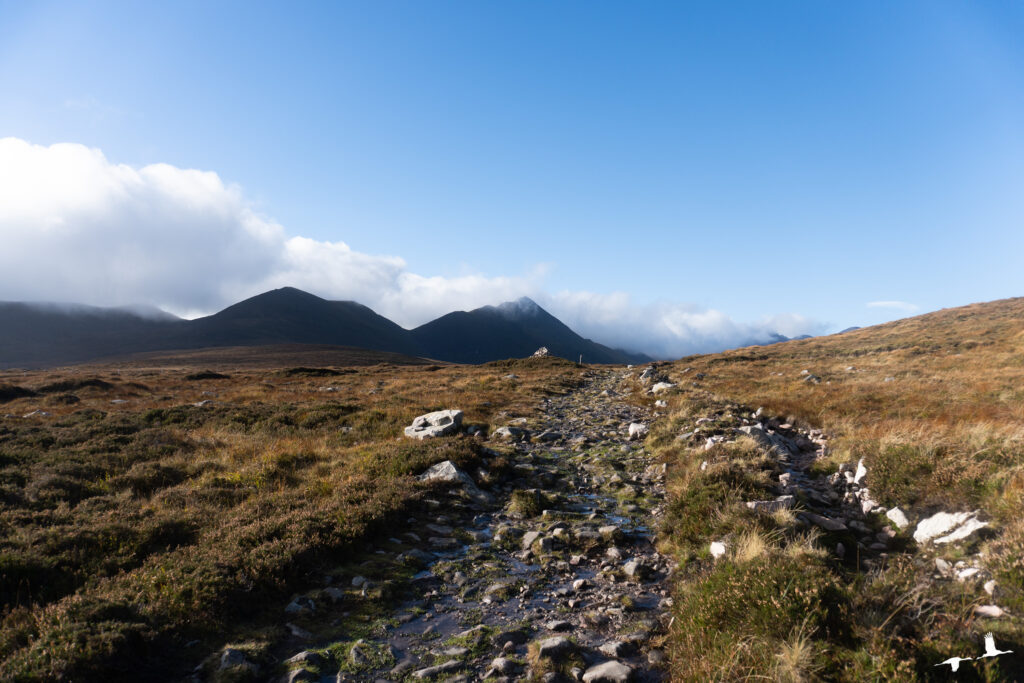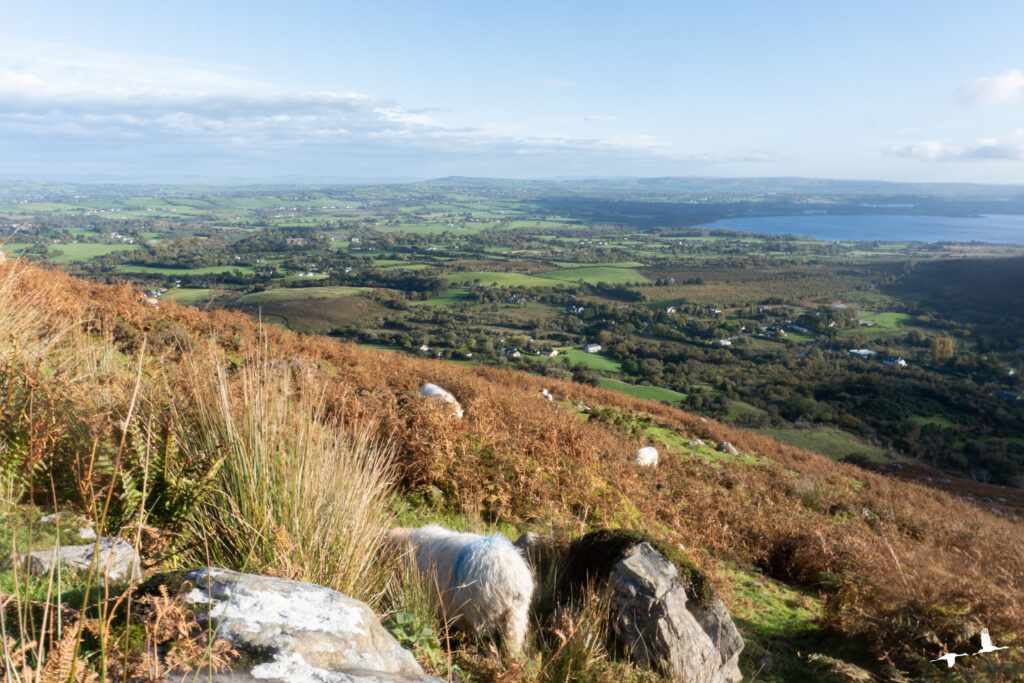 3. Visit Ross Castle
Ross Castle is located on the shores of Lough Leane. It was probably built in the 15th century. You can access the ground around Ross castle for free. However, if you wish to see the castle from the inside the entrance fee is around 5€. We only walked around the castle and soaked up the beautiful views of Lough Leane.
Next to the castle is the starting point of an easy walk towards Library Point for even more great views of the lake. You can also do kayaking tours on the lake from here.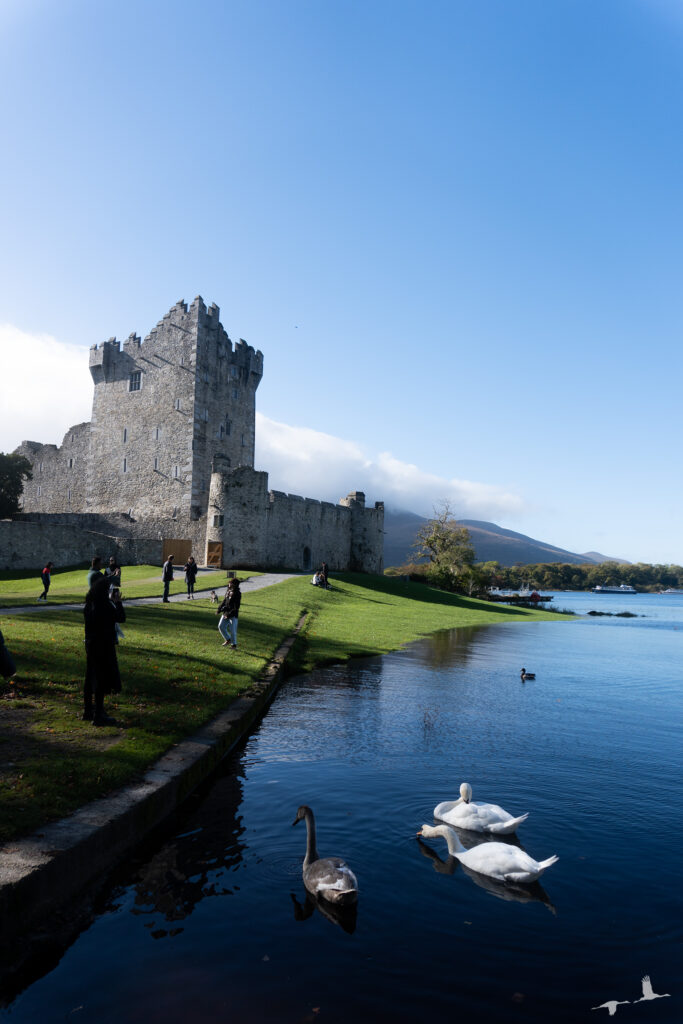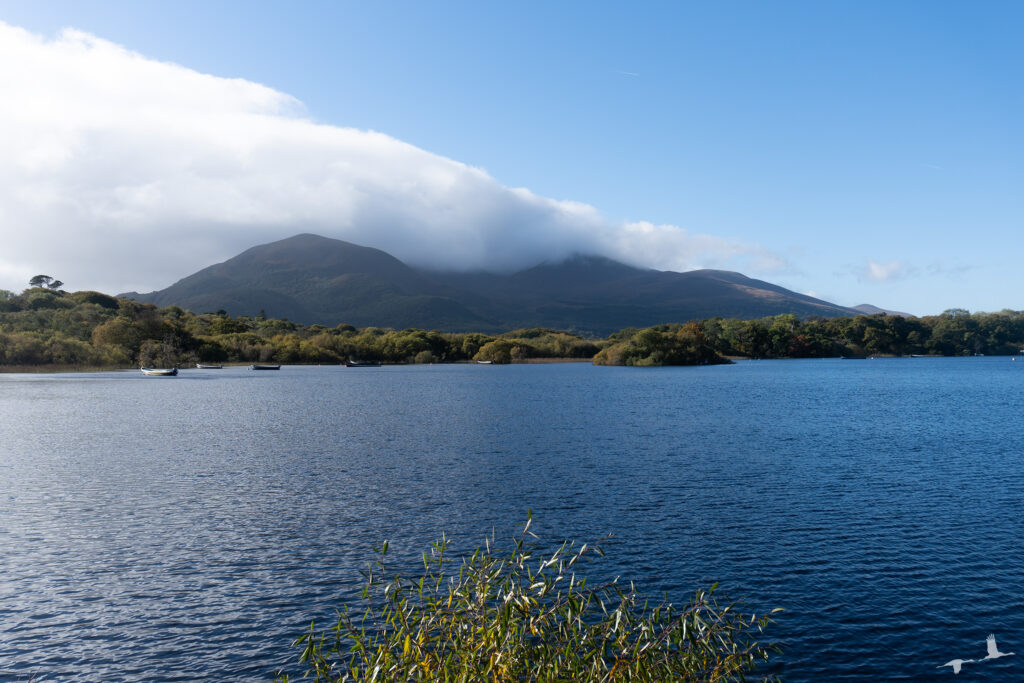 4. Visit Torc Waterfall
After our visit of Ross Castle, we made our way on to the Ring of Kerry road (N71) and headed to the Torc Waterfall. There is a small parking lot next to the road, where the entrance to the Torc Waterfall is located. From here you take an easy 1 km walk through the woods to get to the waterfall.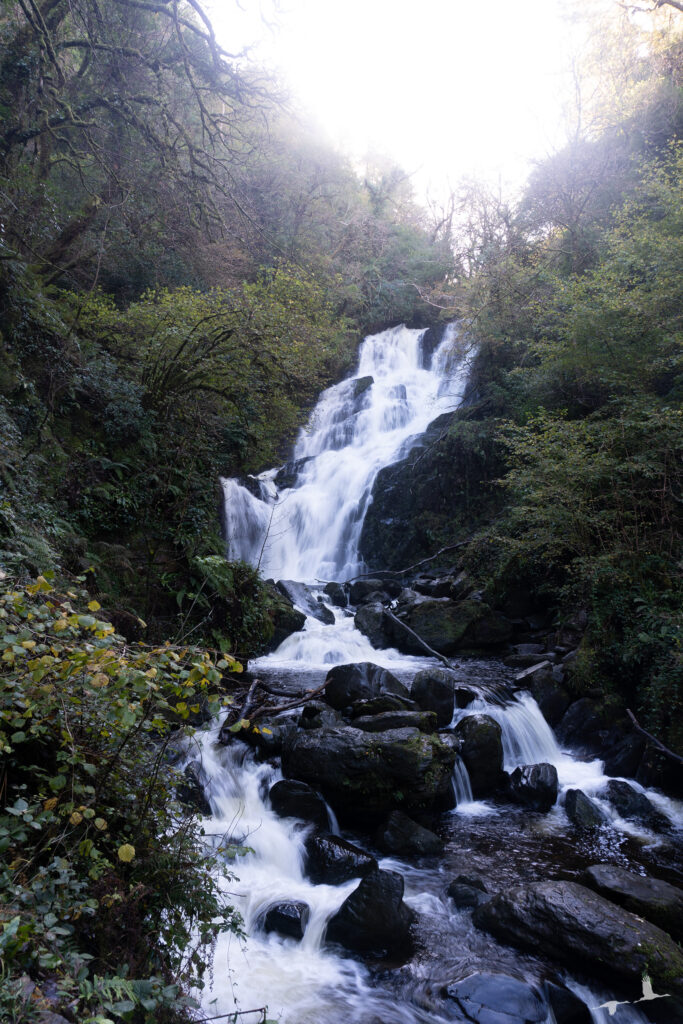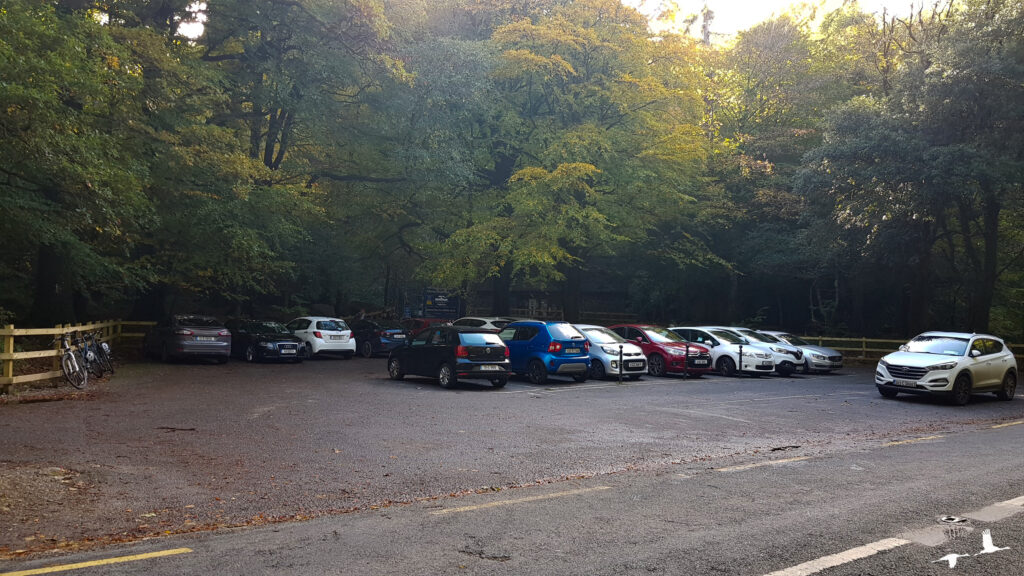 Drive the crazy roads and enjoy the views along the way
When making your way up from Torc Waterfall towards the Ladies' View, expect some really narrow roads! At some point there is a one lane tunnel carved inside the rock which you need to pass. Also there are busses driving on these roads as well since this drive is part of the Ring of Kerry. I did read though that most busses drive the Ring of Kerry clock-wise, which means that you drive with them when going from Torc Waterfall towards the Ladies' View. Also since this is the first stretch of the Ring of Kerry, most tour busses pass here in the morning. Since we spend the morning in the Gap of Dunloe region, it was already well past noon when we drove this stretch and so we actually did not pass any busses.
Next to the road there is a small parking lot (on Google Maps: XCXX+2JJ Pallas, County Kerry, Ireland) where you get really amazing views over the Upper Lake.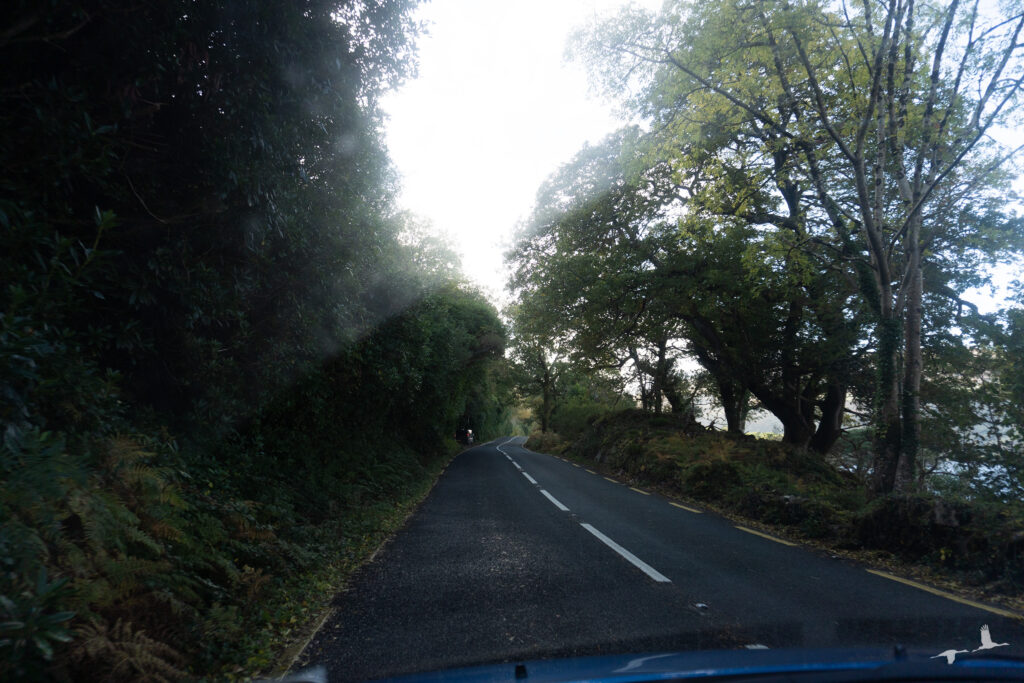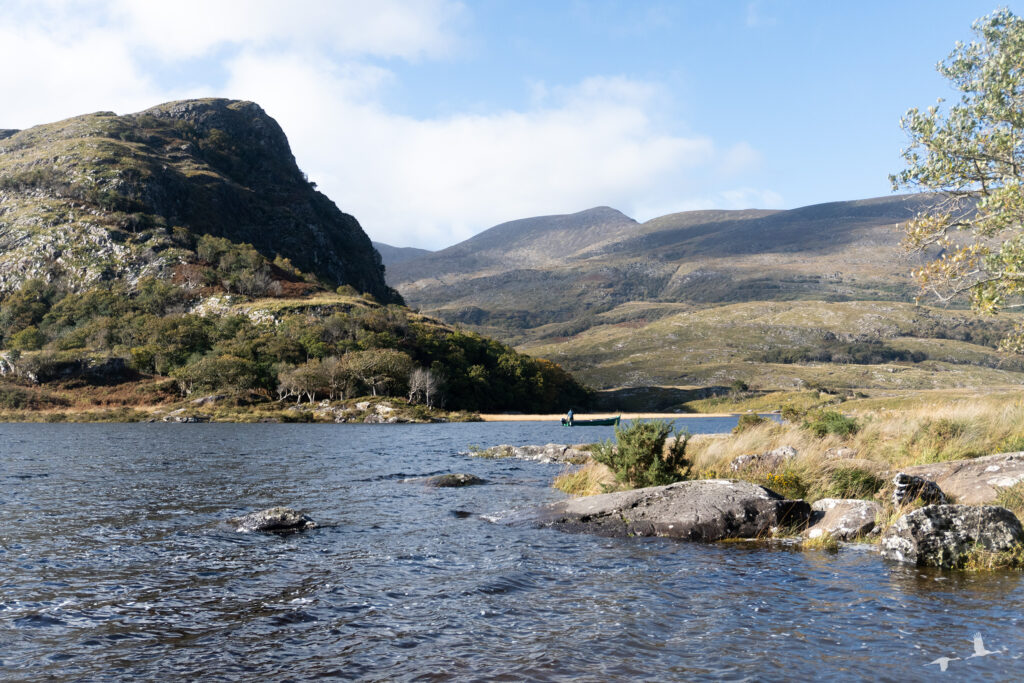 5. Stop at the Ladies' View viewpoint
The Ladies' View is a beautiful viewpoint with a great view over the Upper Lake. On one side of the road there is parking available, on the other there is a Café and a Gift Shop. We only came here for the view and it is absolutely worth it.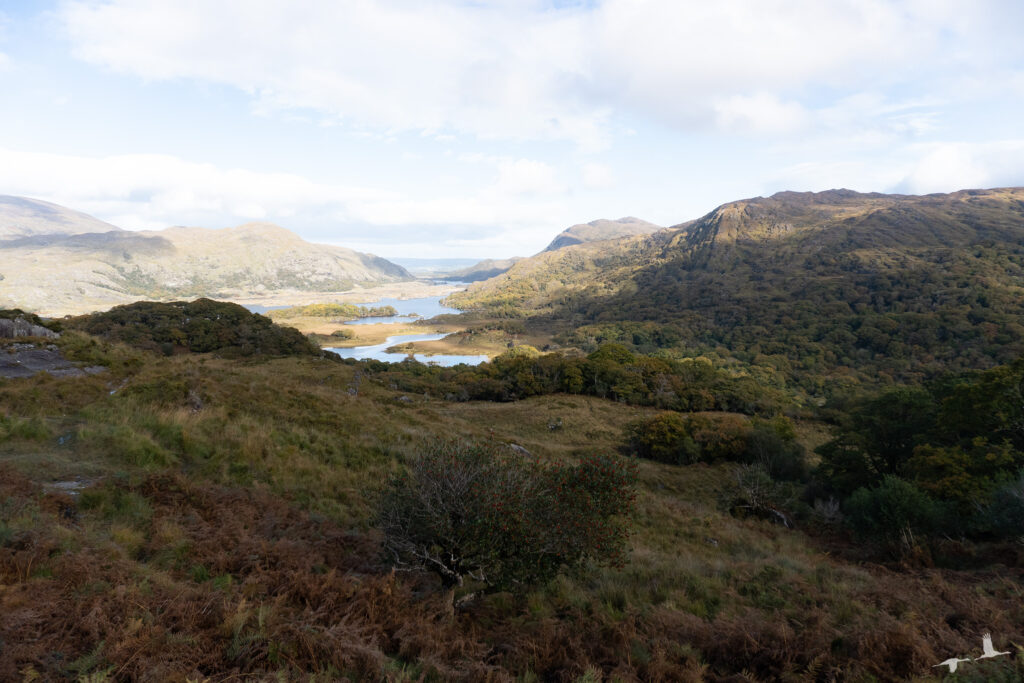 6. Stroll around the town of Killarney
Killarney is actually quite a charming town. There are several little shops, cafés and restaurants to explore. Killarney is definitely a town that gears towards tourists. However it is also quite enjoyable to stroll through this lovely town. We spend about 2 hours here after our day exploring the Killarney National Park.
There is a parking lot not far from the town center (Google Maps: 3F5Q+5F Killarney, County Kerry, Ireland). We paid 2€ for parking.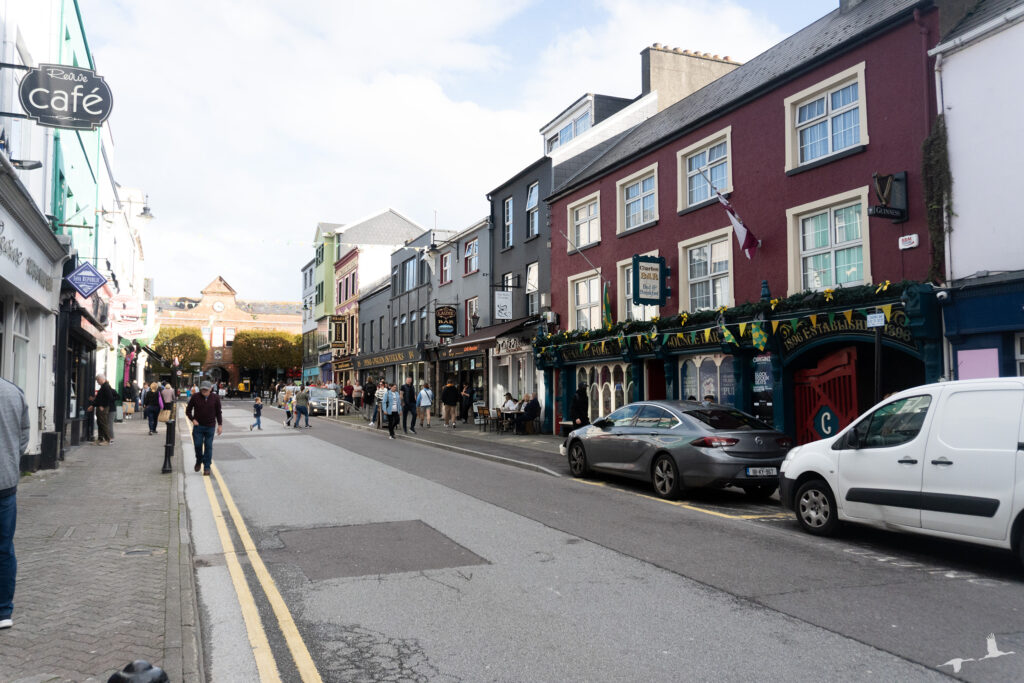 Things we missed
Of course we did not manage to do everything in one day, nor did we want to. But I think for the completeness of this guide to Killarney we should at least mention Muckross House. It is actually the Nr.1 attraction in Killarney and the reason why Killarney National Park came into existence in the first place. The estate was built in the 19th century and when it was donated to the state of Ireland, Muckross House as well as all the land attached to it became the first national park in all of Ireland. Entrance fee: 7€ for Muckross House or 12€ for the House + Farms. For more information head to their website.
Where to stay
We stayed in Killarney for 2 nights, which was definitely the right decision for us. We found a lovely AirBnB Called Orchard Avenue Apartment, a little further away from Killarney near Faha. And we can wholeheartedly recommend this AirBnB to anyone! You do need a rental car to get there though. The appartment itself was very clean and had everything we needed. The host was super friendly! She gave us many tips on what to see and do and even gave us scones and muffins for breakfast one day. You also have a really beautiful view on to the Gap of Dunloe from your kitchen window! So, again, highly recommend! For those interested, here is a link to the AirBnB website for the Orchard Avenue Apartment.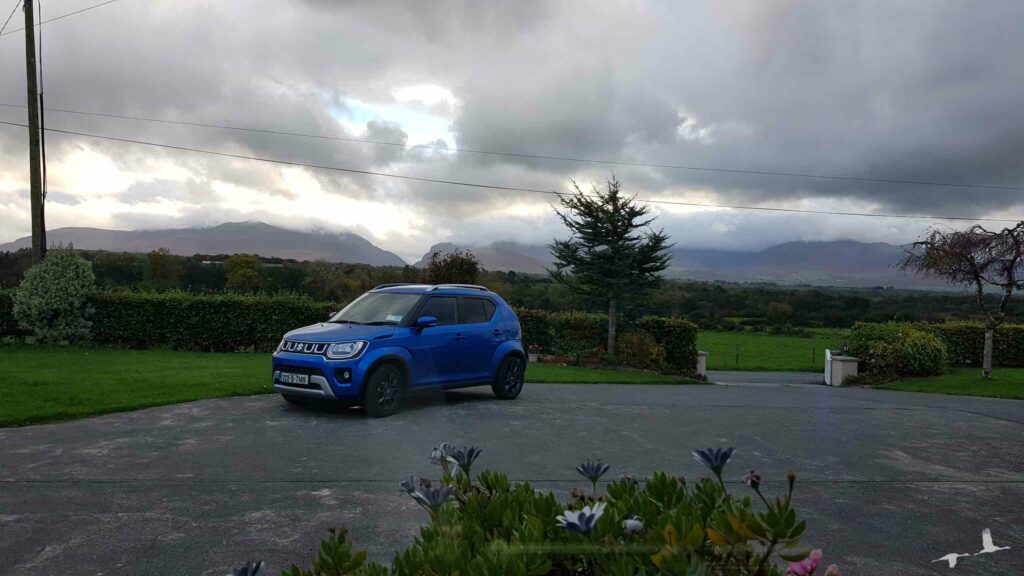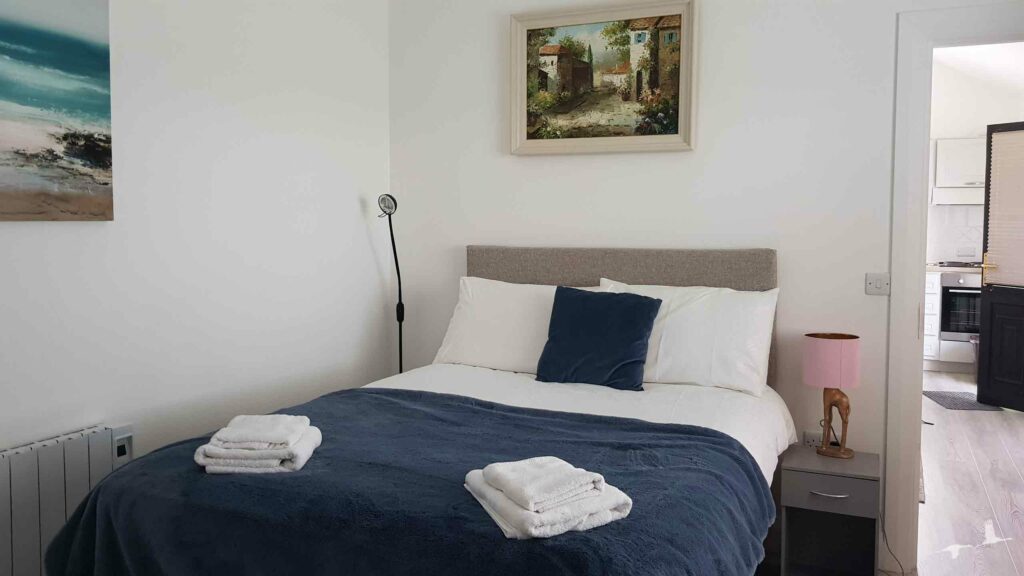 Day trips from Killarney
We found that Killarney is actually a great base for doing day trips. Apart from exploring Killarney National Park, you can also use it as a base for doing the Ring of Kerry as well as exploring the Dingle Peninsula.
The Ring of Kerry
The Ring of Kerry is quite a famous loop drive located in the County of Kerry in the southwest of Ireland. The loop is 179 kilometers long and takes you along the coastline of the Atlantic Ocean. There is an ongoing debate on whether the Ring of Kerry or the Dingle Peninsula are more worth it. We decided against the Ring of Kerry and instead did the Dingle Peninsula.
Dingle Peninsula
The Dingle Peninsula is a 48 kilometers long stretch of land which reaches into the Atlantic Ocean. It is located in the southwest of Ireland and home to some amazing sights and stunning views. Since we did not do the Ring of Kerry, we can't comment on what is more worth it. But, we will say that our day trip to the Dingle Peninsula was one of our personal highlights of this trip! If you wish to read more about this day trip, head to our guide on How to spend one day on the Dingle Peninsula!