We slept in a castle in Ireland! – Abbeyglen Castle Hotel Review
Ireland is home to more than 30.000 castles of which some are forgotten ruins, others are rather popular tourist destinations and again others you can sleep in! The latter category intrigued us quite a bit. So much so that it became an item on our bucket list. That's why it was a given for us that we had to at least sleep in a castle for one night on our epic road trip through Ireland.
After some research, our choice fell on Abbeyglen Castle Hotel. In this post we want to give a quick review of our stay at Abbeyglen Castle Hotel, so you can have a better time deciding whether or not a stay here is for you!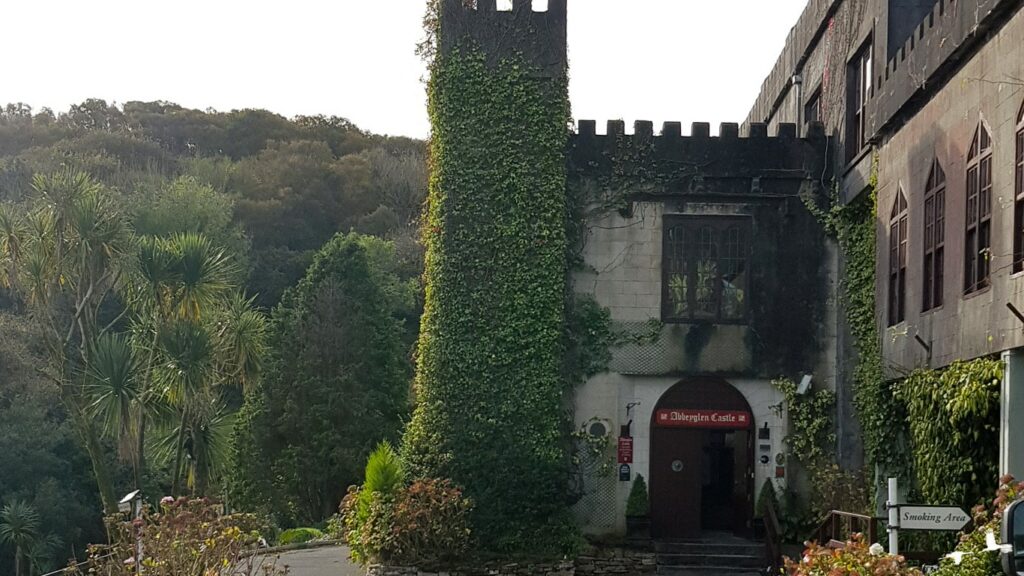 Note: We use affiliate links in this post. They are marked by an *, so you can recognize them in advance. By interacting with these links, you can support us and our website at no extra cost to you! For more information, read our Disclaimer.
Abbeyglen Castle Hotel – Review of our stay
The Abbeyglen Castle Hotel is a family-run 4-star hotel. It is located just 5 minutes away from the Clifden town center. The latter is considered to be the main town or capital of the Connemara region (Co. Galway) in western Ireland.
The building itself was built in 1832 and served various purposes over the years, including an orphanage for a considerable amount of time. It wasn't until the 1960's that the castle was converted into a hotel, which it stayed ever since. The Abbeyglen Castle Hotel website provides a few more details on the history of the castle as well as its founder for those interested.
The hotel itself is actually located on Sky Road, a short but really scenic drive that starts in Clifden. From the street you can only see a gate and a sign that indicates that you actually found the drive-way that leads up to the hotel.
When driving through the entrance gate, the castle immediately comes into sight! There is a parking lot at the end of the drive-way where parking is free. Abbeyglen Castle Hotel is located quite beautifully next to a garden with a stunning view over a nearby bay.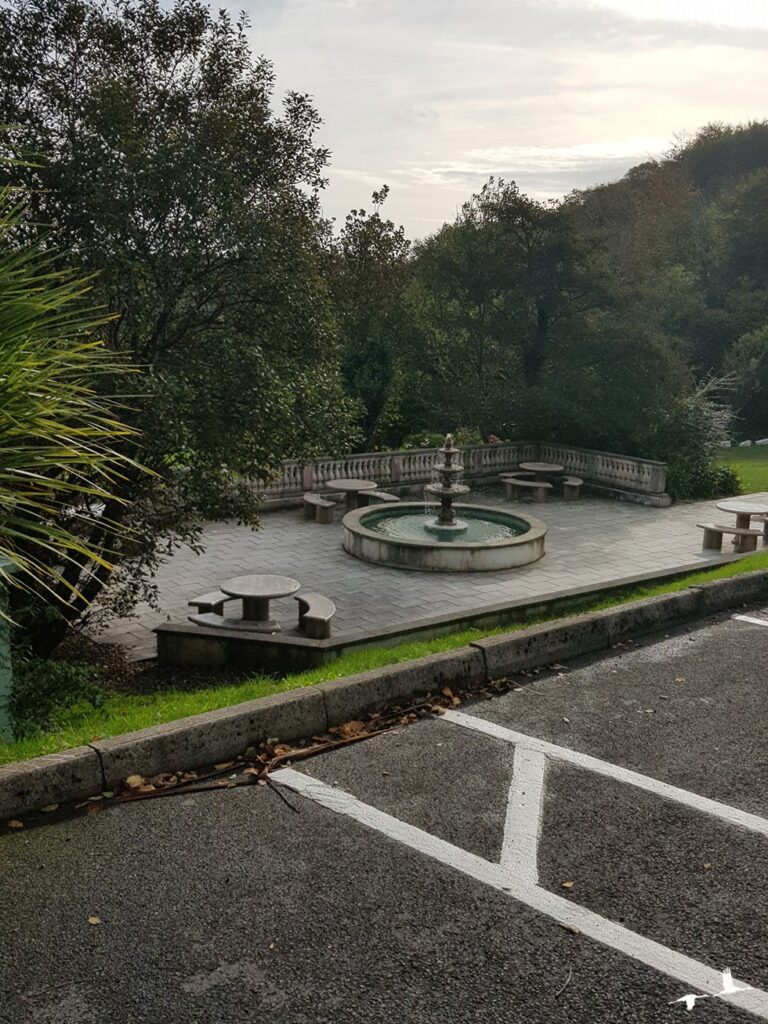 Why did we choose Abbeyglen Castle Hotel?
Choosing Abbeyglen Castle Hotel for our quest to sleep in a castle in Ireland actually came down to three things. First, even though sleeping in a castle was part of our bucket list, planning our Ireland itinerary actually came first. And booking accommodations second. So, we were really happy to find out that a castle hotel exists in such proximity to Clifden!
Another criterion for our castle stay was that we wanted it to be a bit more of a fancy experience. However, without breaking the bank. Ireland is home to so many amazing luxurious castle hotels. But the price tag that comes with many of them just wasn't an option for us. This particular castle hotel seemed to offer a bit more of a luxurious experience than our typical accommodation, while still having a price tag that we could afford.
And finally the reviews were pretty good. The latter is a factor that is always important to us when choosing where to stay.
What's the castle atmosphere and staff like?
When entering the castle you will be greeted by a pretty cozy looking reception area. To give you a better picture of the castle aesthetic: the castle is decorated with carpets, dark wood, upholstered furniture, golden picture frames and decorative plates.
You could describe it as old fashioned. But at the same time very befitting or let's even say exactly what you would expect from an Irish castle!
Since we were there in October, the castle windows and mirrors where decorated with little Halloween themed drawings. We thought this amplified the cozy and welcoming feeling you get when entering the castle even further.
After we arrived we immediately proceeded to the reception to check in. The staff was super friendly and welcoming as well, which is something that stayed the case throughout our whole stay.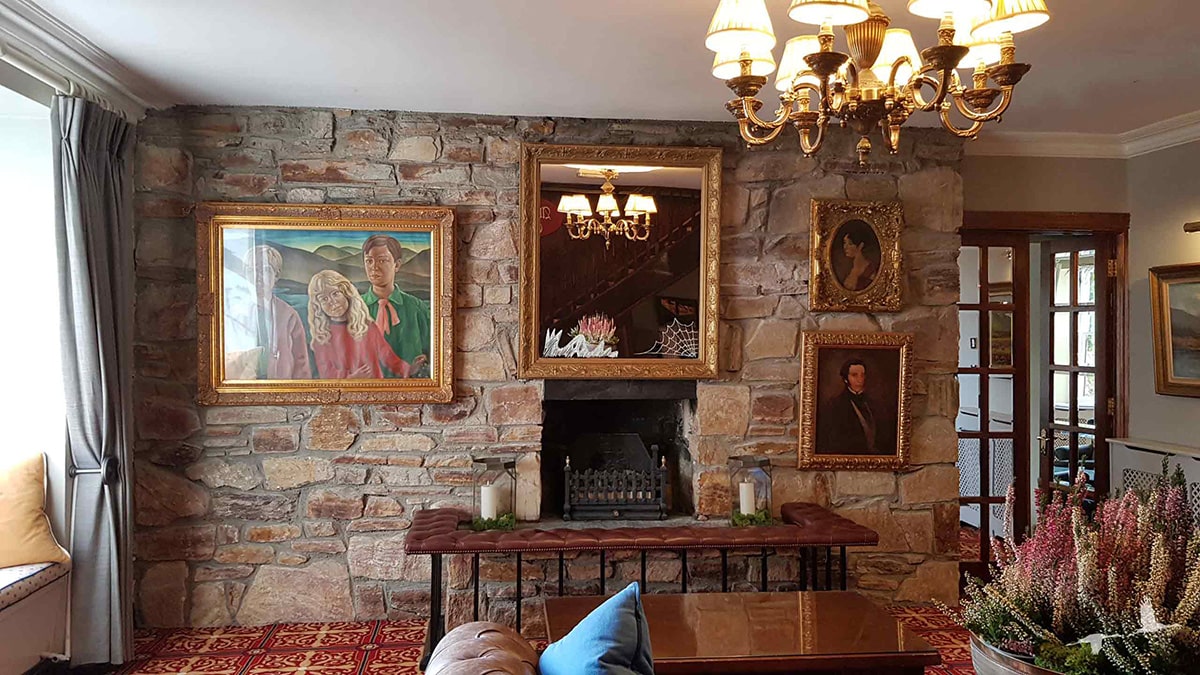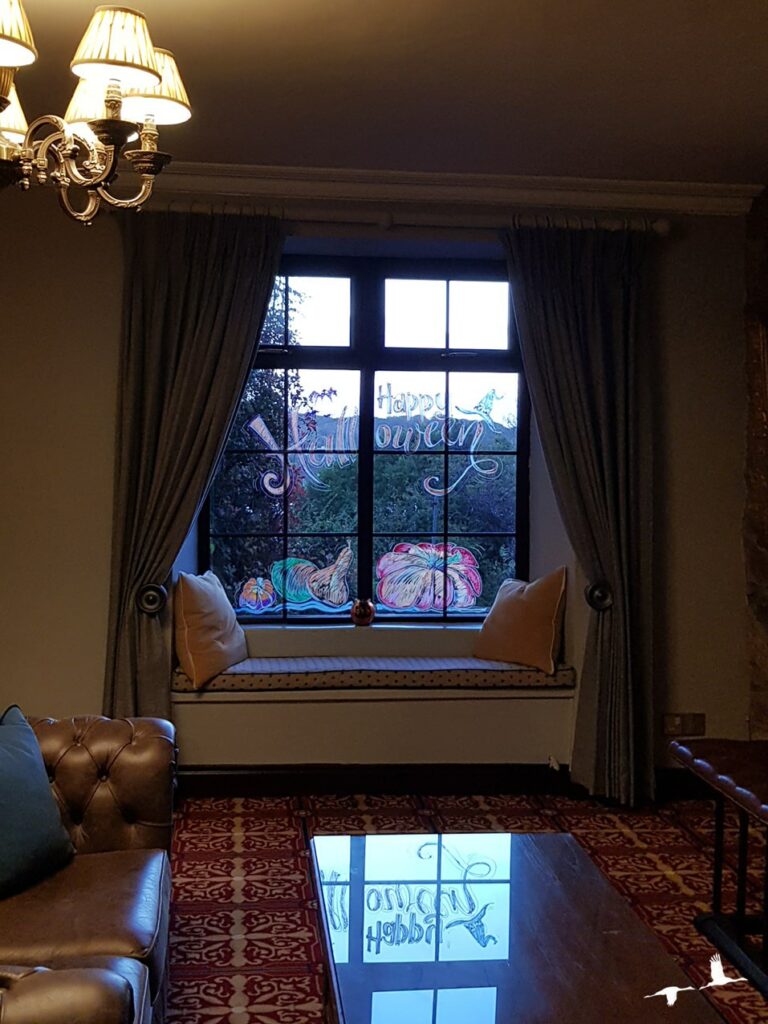 What do the rooms look like?
Our room was very spacious and equipped with a huge bed, two armchairs, a dressing table as well as a bathroom with bathtub and shower.
The rooms have the same aesthetic as the rest of the castle. You can see that the furniture has some years under its belt. But, all in all the room was clean, which is the most important factor for us.
What is included in your stay?
When booking a room at Abbeyglen Castle Hotel, typically breakfast will be included in your stay. At 6:30p.m. they hold a reception. Here you can get a glass of champagne and hear a little about the history of the castle. Afterwards they offer a five-course dinner meal inside their restaurant with live piano music.
If you have not specifically booked a package that includes dinner, the latter is not included in your stay. This means that you'll have to pay for it separately at check-out.
What can you expect for dinner
Dinner is served between 7 and 9 p.m. in a big hall on the right side of the castle. With its aesthetic and dimmed lights this room truly gives you the impression that you are indeed inside a castle.
Once seated they will give you a menu with several options for each course that you can choose from. We opted for mushroom risotto, marinated salmon fillet and tiramisu for dessert! Their menu is subject to changes though so you might not have the same options as we did.
Like already mentioned there is live piano music during dinner. And someone made their rounds to take a photograph of each of the guests. A print of the picture was given to us even before dinner ended to take home as a souvenir!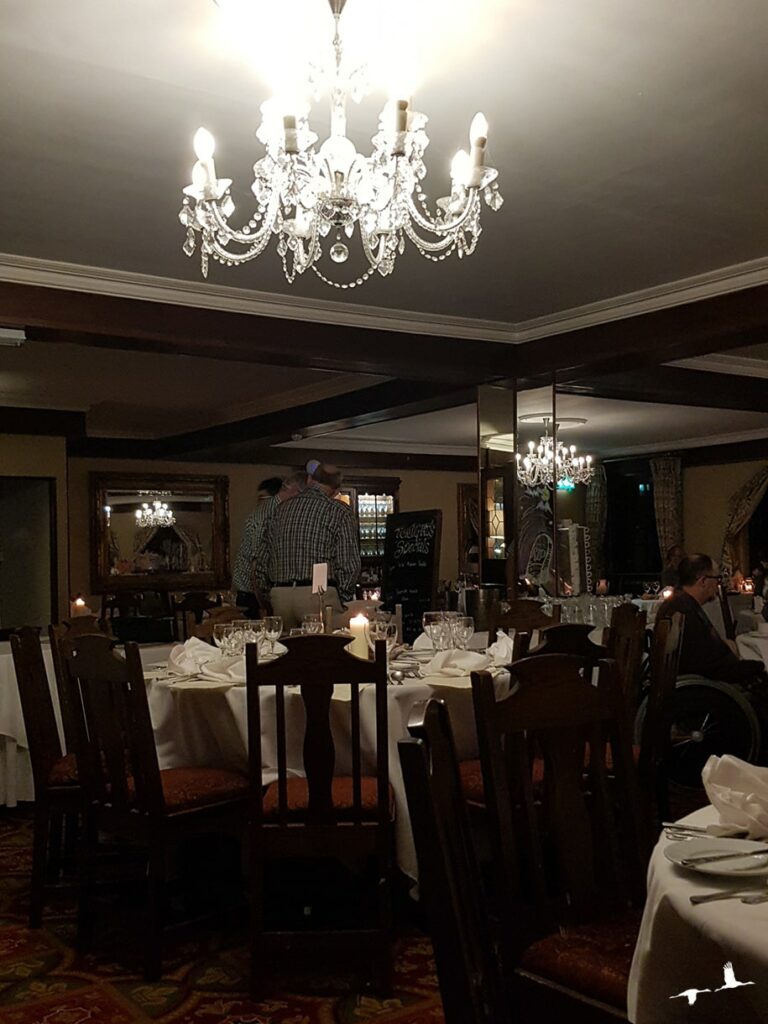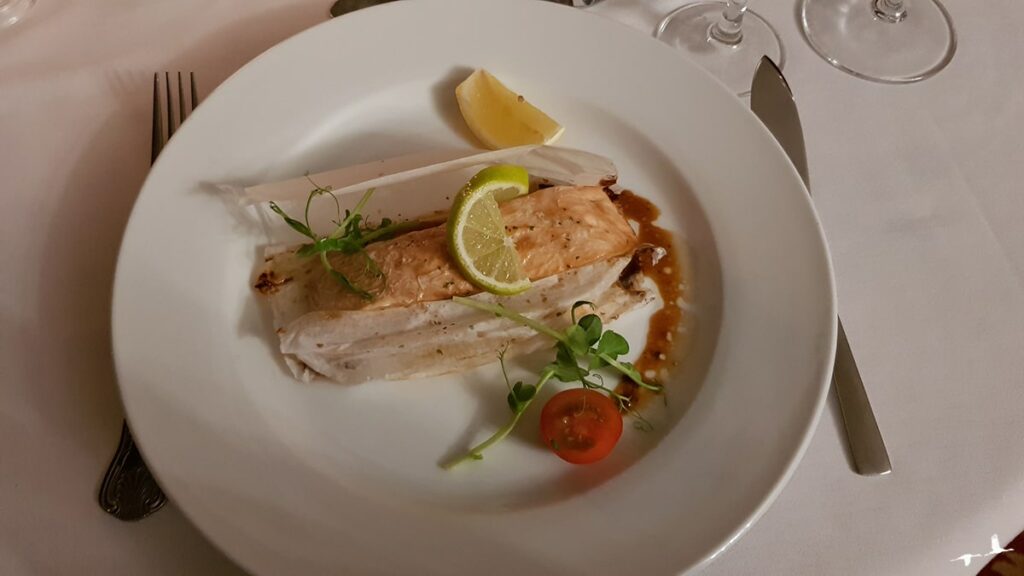 How much does it cost?
One night typically costs 197€ per room. However when looking on platforms like booking.com* you can sometimes find deals for a little cheaper. For instance, we paid 184€ for our one night stay at the castle hotel.
A stay in this castle is not necessarily cheap, but it also won't break the bank. When comparing the price to the average cost per night for a mid-range hotel room in Ireland, it is only slightly more expensive.
What might be a bit more expensive is the dinner. We paid 141€ together for a five-course meal and a glass of wine each. We decided that dinner was part of the experience though! And that it was okay to splurged a little that night.
So, in total we paid 325€ for our stay + dinner at Abbeyglen Castle Hotel for the both of us.
As a tip: On the Abbeyglen Castle Hotel website they offer a package where you can book a room with dinner included. Depending on the season where you visit, this might be cheaper than booking a room and then paying for dinner separately.
Final thoughts
After having spend the night at Abbeyglen Castle Hotel we would say the following. A stay here is maybe less for those that are looking for the ultimate luxury experience. But, more for those that wish to see what it's like to sleep in a castle in Ireland, while also experiencing the cozy and friendly side of Irish hospitality, if that makes sense.
Overall we really enjoyed our stay. And we can definitely recommend it to anyone who wishes to spend a night in a castle in Ireland as well!