Ultimate Guide to Edinburgh
Ultimate Guide to Edinburgh
Edinburgh is the Scottish capital since the 15th century and with a population of over 500.000 people the second most populous city in Scotland. Just by walking the streets everyone could tell that this beautiful city has a lot of history. Not only is it home to Sir Arthur Conan Doyle (the author of Sherlock Holmes) but also the birthplace of the Harry Potter series and a site where many historical events took place. Due to its cultural influence some even call Edinburgh 'Athens of the North'. Edinburgh has stunning architecture and a magical atmosphere which makes it the perfect starting point to explore Scotland, the land of myths and legends. In this guide to Edinburgh you will find everything you need to know to plan your trip to this beautiful city.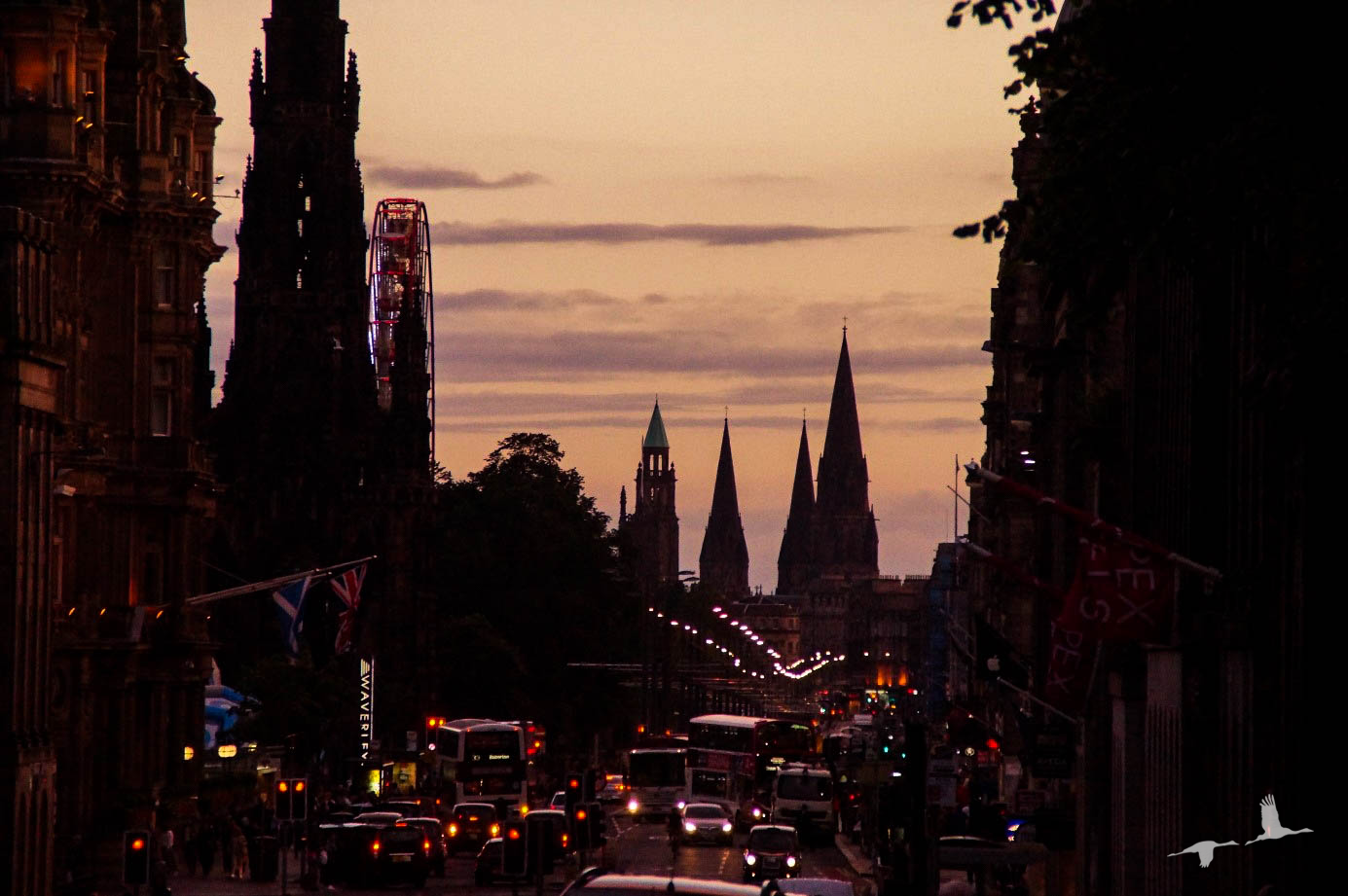 Fun-Facts
Before we go on with our guide, here are some facts and anecdotes that I thought are rather interesting about the city of Edinburgh! Even if you are not a huge history fan, some of these might still be kind of fun to know!
J.K. Rowling started and finished the Harry Potter books in Edinburgh.
Sir Arthur Conan Doyle, the author of Sherlock Holmes was born in Edinburgh. Furthermore, it is said that he based his character on Professor Joseph Bell, who was the president of the Royal College of Surgeons of Edinburgh.
The Holyrood Palace is the official residence of The Queen in Scotland.
Edinburgh is standing on seven hills, just like Rome.
Edinburgh Castle is build on an extinct volcano.
The National Monument on Calton Hill (modeled after the Parthenon in Athens) is also referred to as 'Edinburgh´s Shame' because the funding ran out which is why it was never finished.
Margaret´s Chapel, located in Edinburgh Castle, is the oldest building of Edinburgh.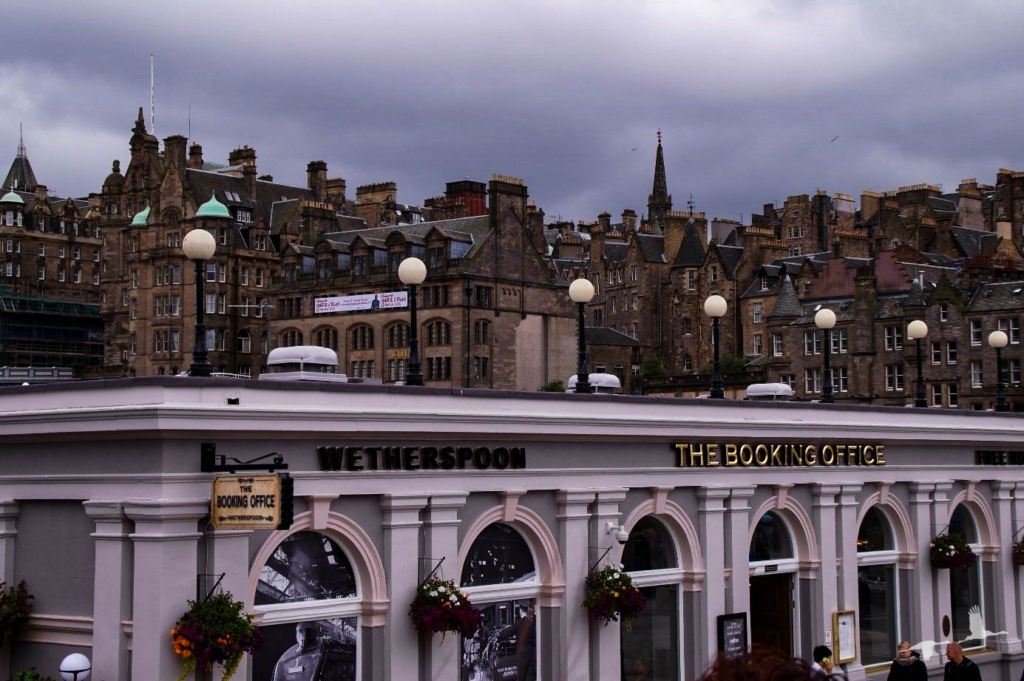 On Arrival
The most convenient way to get to Edinburgh from the airport would be by Airlink-bus. They operate every 10 minutes 24/7 and only cost around £4.50 one-way. There are multiple lines that cover different areas of the city.
Edinburgh also has a tram line that runs from Edinburgh Airport all the way to York Place and covers many stops along the way. An adult ticket from the airport to the city will cost you £6.00.
Another option would be by taxi. This will of course cost you more but to be honest, who never wanted to sit in one of these fancy British taxis?
How to get around Edinburgh
The city center is quite small which makes it easy to just walk to nearly all the attractions. I always recommend walking around a city as I think that it's the best way to truly get to know a place and its different facets.
Of course, there are also multiple busses and the tram that make it easy to reach attractions that are a little outside of the city center. A single ticket will cost approximately £1.70 and a day ticket £4.00.
Things to do in Edinburgh
Edinburgh Castle
When I first visited the castle, I noticed that it´s a lot bigger than I thought it would be. There are quite a lot of buildings and things to see including the National War Museum, the Great Hall and last but not least the Crown Room. My personal favorite is the little dog cemetery that was build in honor of the soldiers' dogs.
The Scots actually believed that their loyal guard dogs would haunt them if they were not buried properly.
Also, when visiting the castle make sure to check out St. Margaret's chapel, as it is the oldest building in Edinburgh.
The castle does tent to get a little crowded in the summer and with a £17 entrance fee it sure I not the cheapest attraction. But I do think it is worth a visit as a lot of Edinburgh's history took place within these walls. Plus, the castle gives you quite good views of the city. To find out more, head to the official website of Edinburgh castle.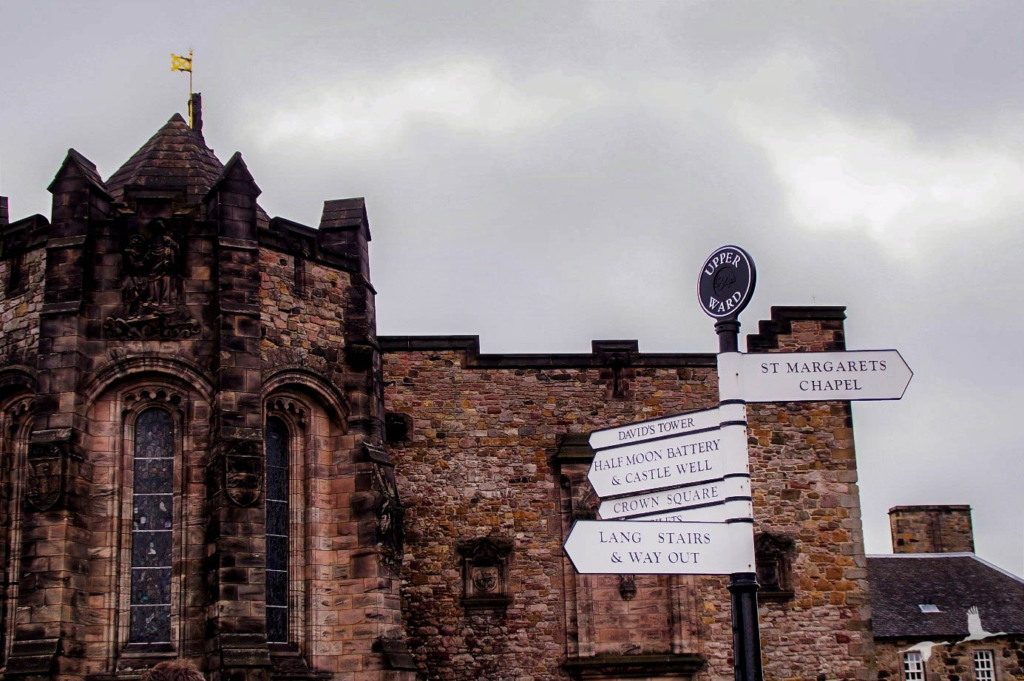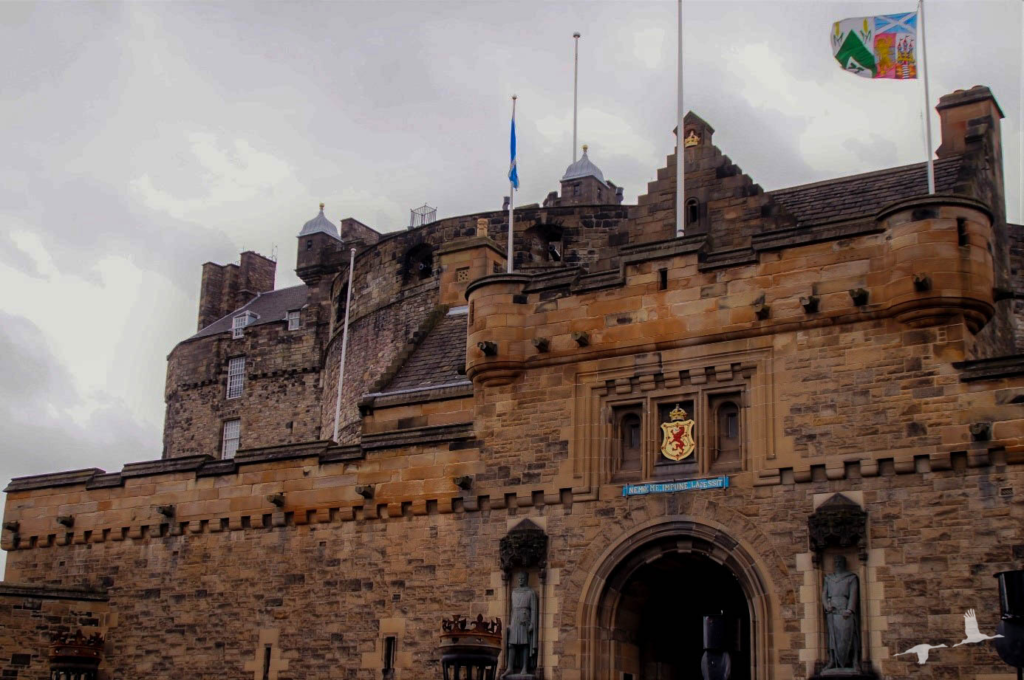 The Old Town
The Old Town of Edinburgh is the area around the Royal Mile, that reaches from The Edinburgh Castle to the Holyrood Palace. A lot of the buildings have been preserved which is why it is part of a UNESCO World Heritage Site. Apart from the Royal Mile, there are some narrow alleyways that make it fun to explore. The Royal Mile itself is quite touristy with a lot of gift shops along the way, so make sure to wander of a bit.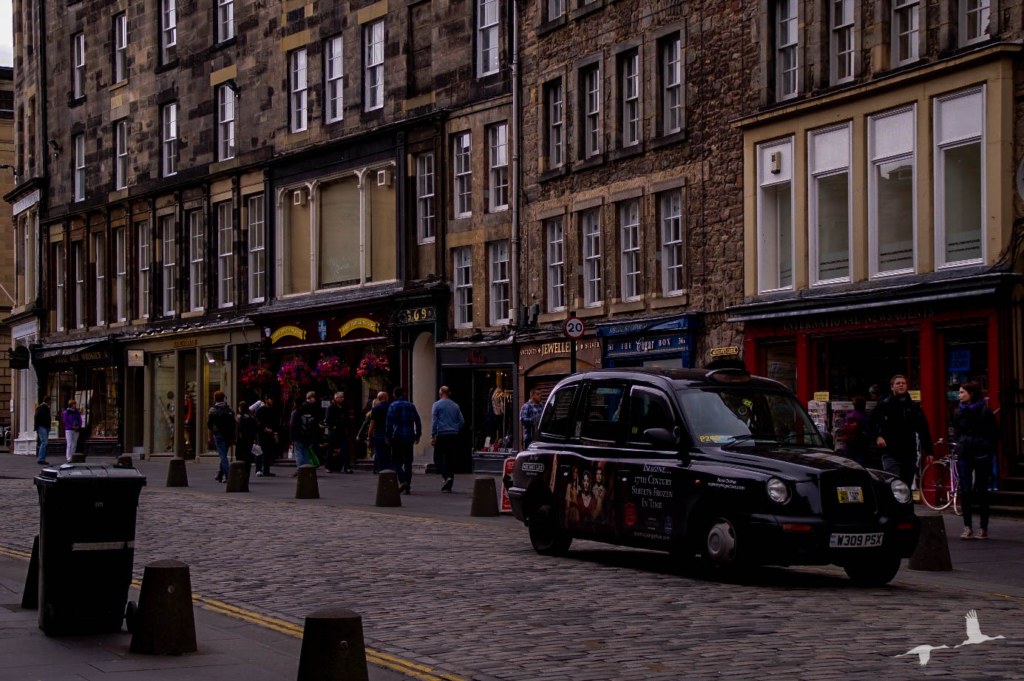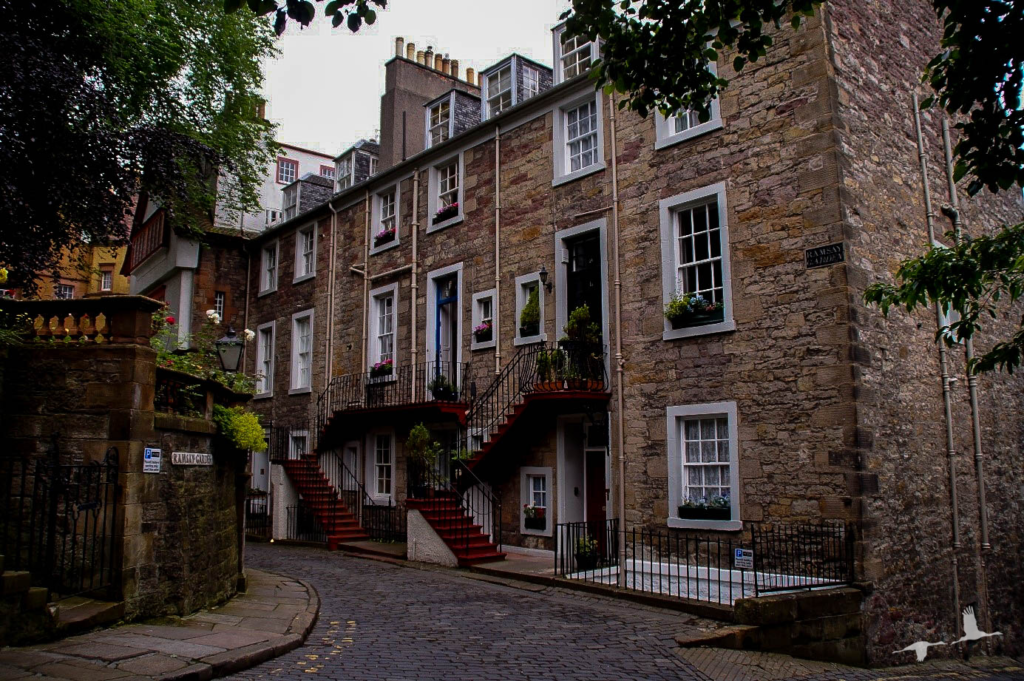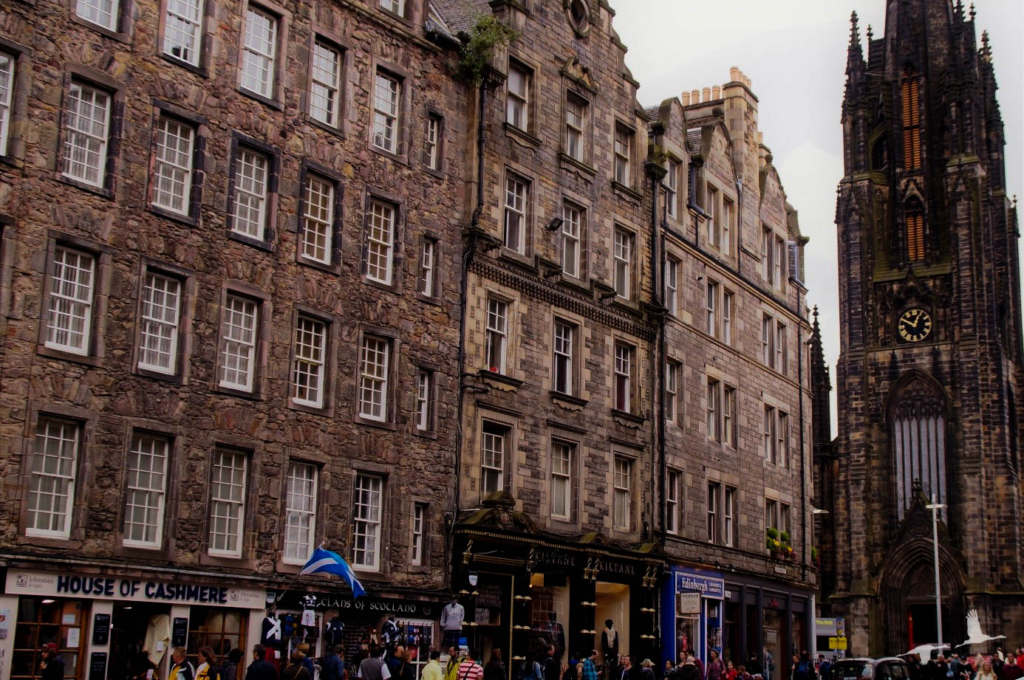 Holyrood Palace
The Holyrood Palace is an important place regarding the Scottish royal history. For instance, Mary, the Queen of Scots spend a big part of her life in this palace and gave birth to James IV, who later became king of England, in these walls. The Queen used the palace as her official residence in Scotland, but it is also open to the public year-round. I actually only saw the palace from the outside because at the time the £14 entrance fee seemed a little expensive to me but if you want to see the palace from the inside I´m sure it is worth it.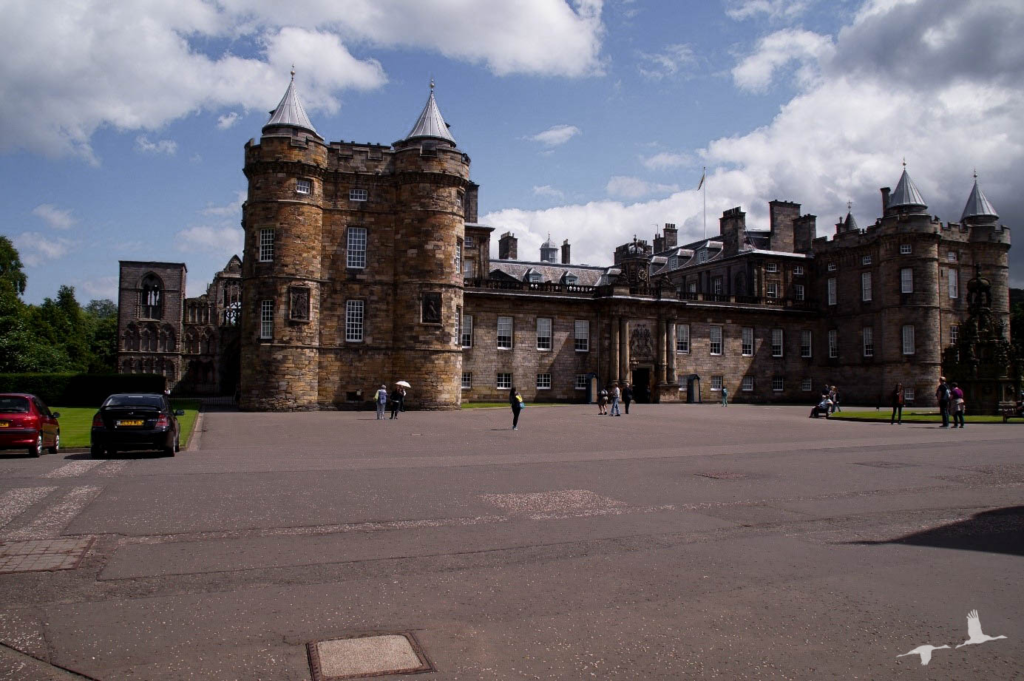 Greyfriars Bobby
It is told that in the 19th century this dog guarded its owners grave for 14 years until he died himself. People come to visit the monument and touch the dog's nose for good luck. If you are a Harry Potter fan, you must visit the Greyfriars Kirkyard, which is a cemetery just behind the restaurant 'Greyfriars Bobby'. Rumour has it that J. K. Rowling got some name ideas for her book from this cemetery and given the fact that you will indeed find a McGonagall and even a Thomas Riddell, whose name is pretty close to Tom Riddle, Voldemort's real name, this rumor might be true.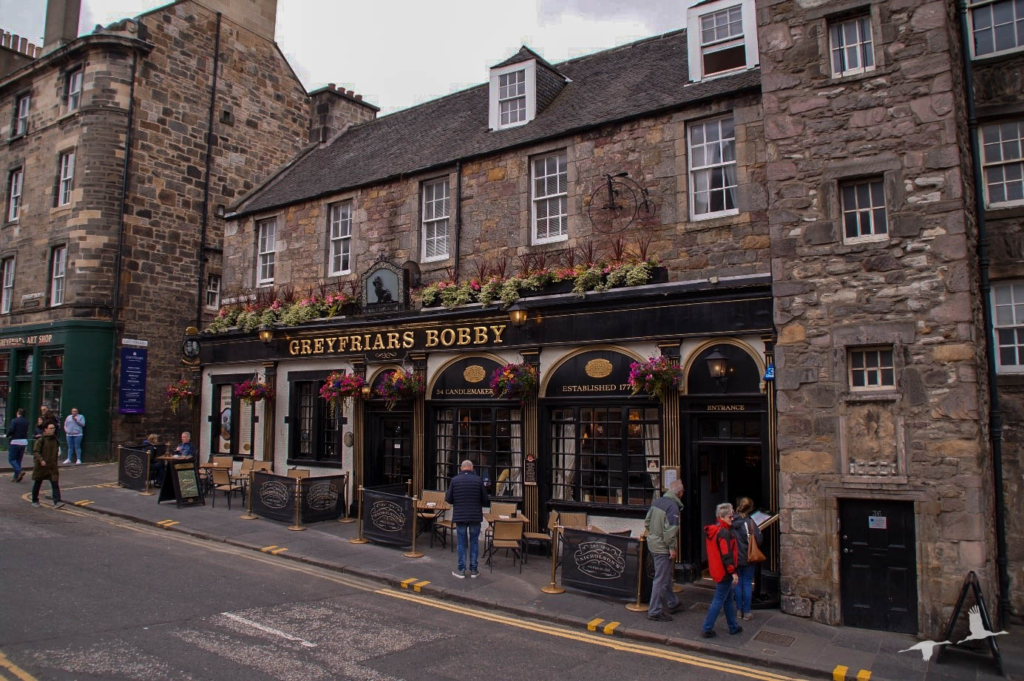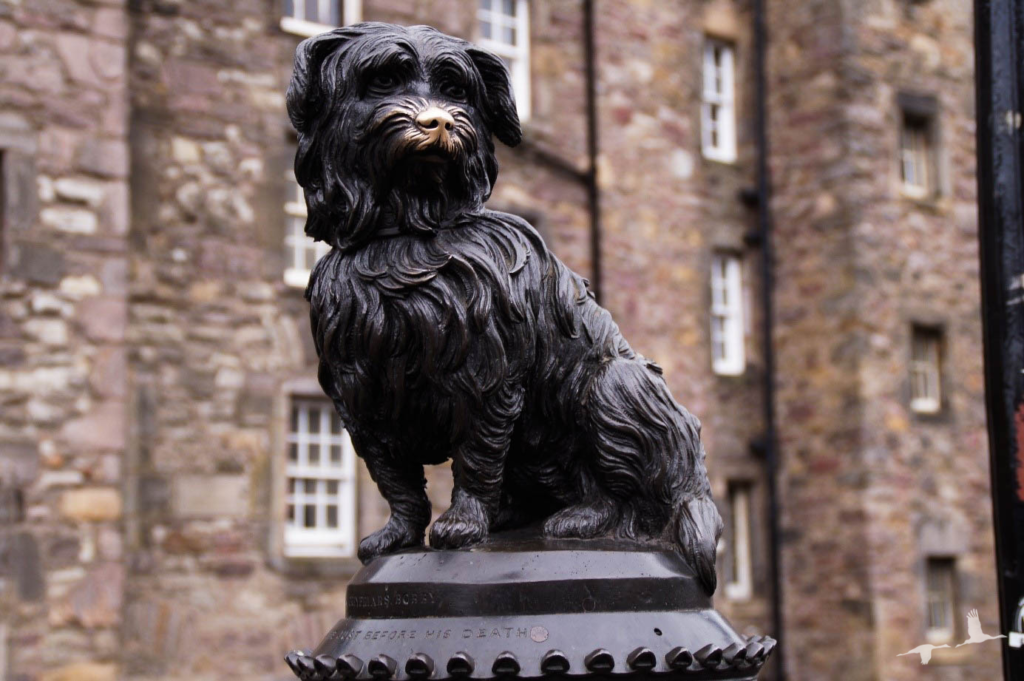 Museums
National Museum of Scotland
I have to admit that I am not that much of a museum-person but some museums I just love. The National Museum of Scotland is one of them. It's actually pretty big and it has all kinds of different exhibitions ranging from arts over history to science and technologies. There are a number of interactive experiments and games to try in some exhibitions and the best thing is that it's free. So, if you have an afternoon to spare or if it's just raining outside (which does happen quite often in Scotland) you should consider this museum as you can easily spend some hours there.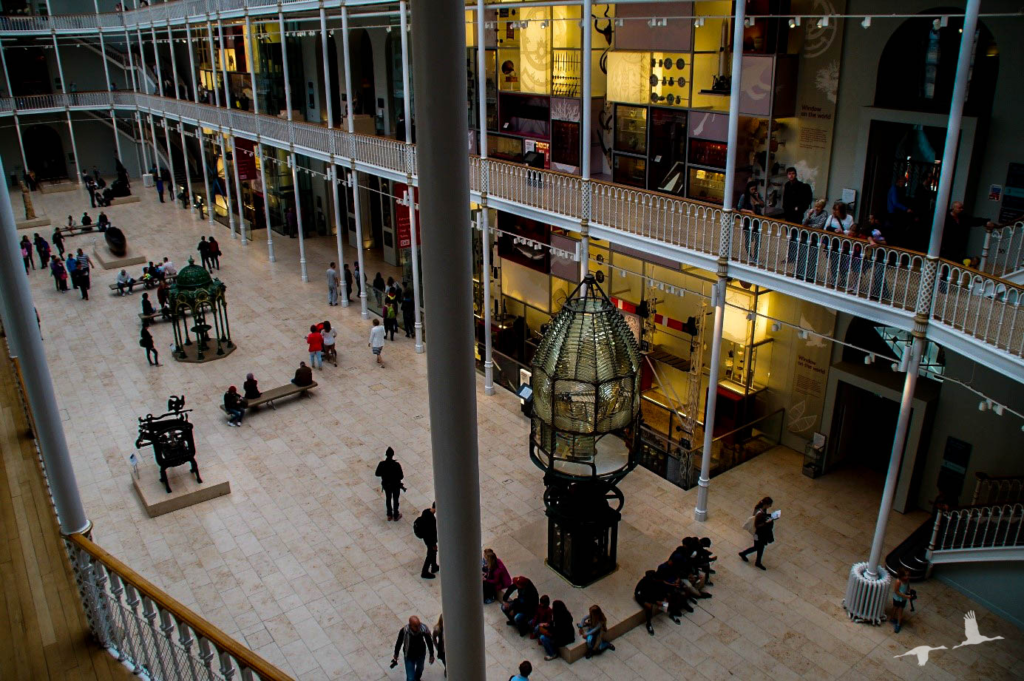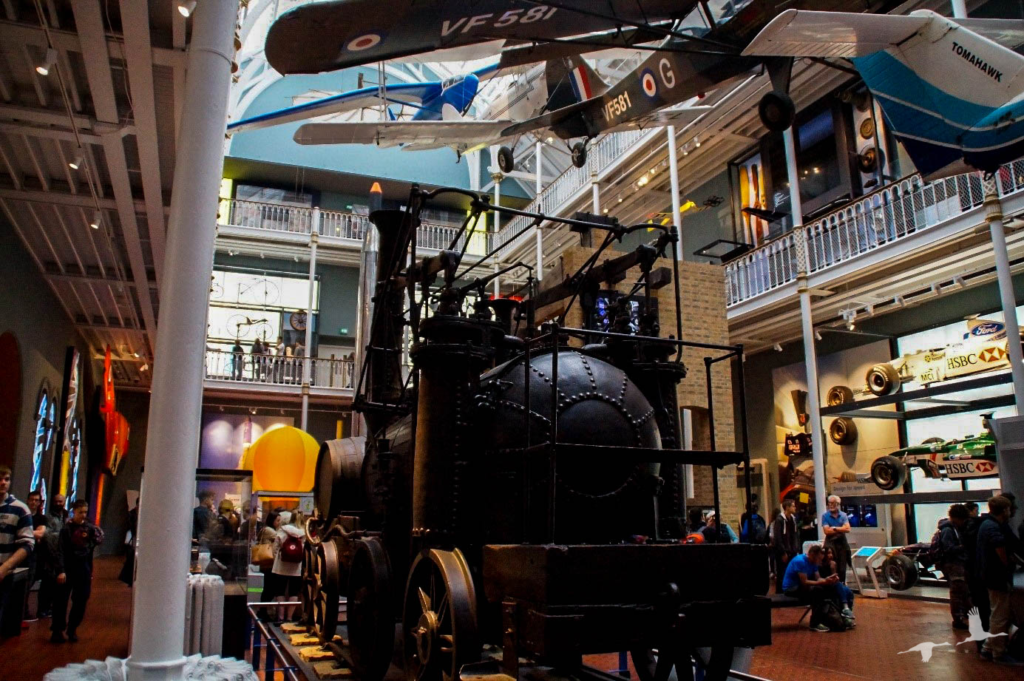 The Museum of Childhood
This is a sweet little museum located on the Royal Mile. It was opened in the 1950s and displays all kinds of toys, teddy bears and clothes for children.
Admission is free.
The Scottish National Gallery
This national art gallery houses Scotland's collection of fine art, displaying Scottish and international art dating from the beginning of the Renaissance up to the start of the 20th century.
Shopping
Royal Mile Market
This small marketplace is located inside a church that was closed in the 1950s and then stood empty for 50 years. A variety of vendors offer different unique and artistic gadgets.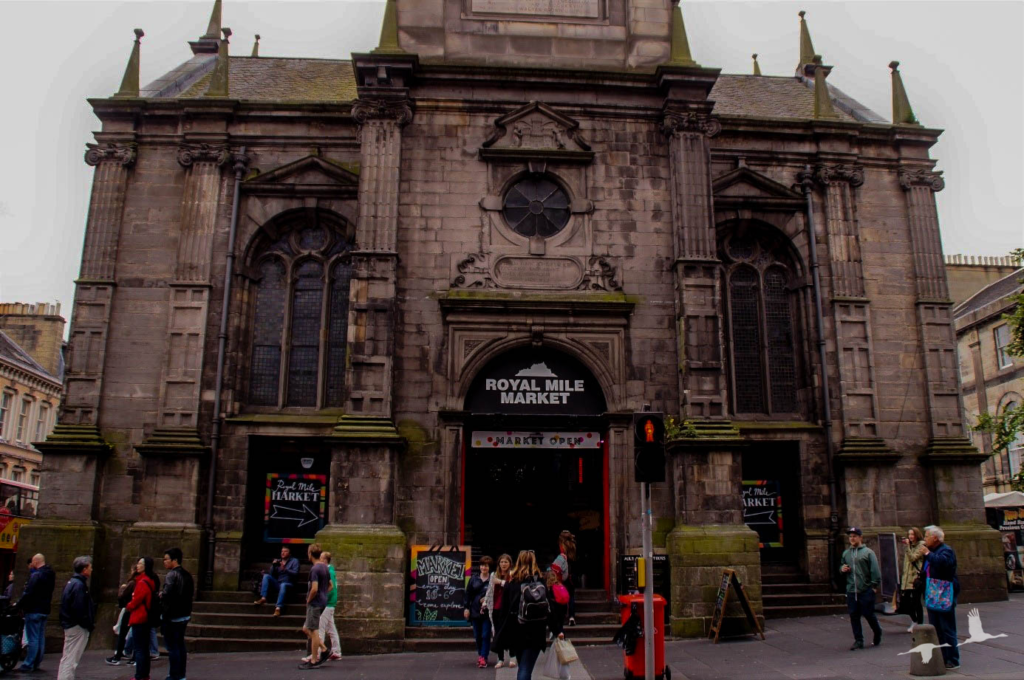 Nutcracker Christmas Shop
This quirky little shop sells Christmas decorations year-round.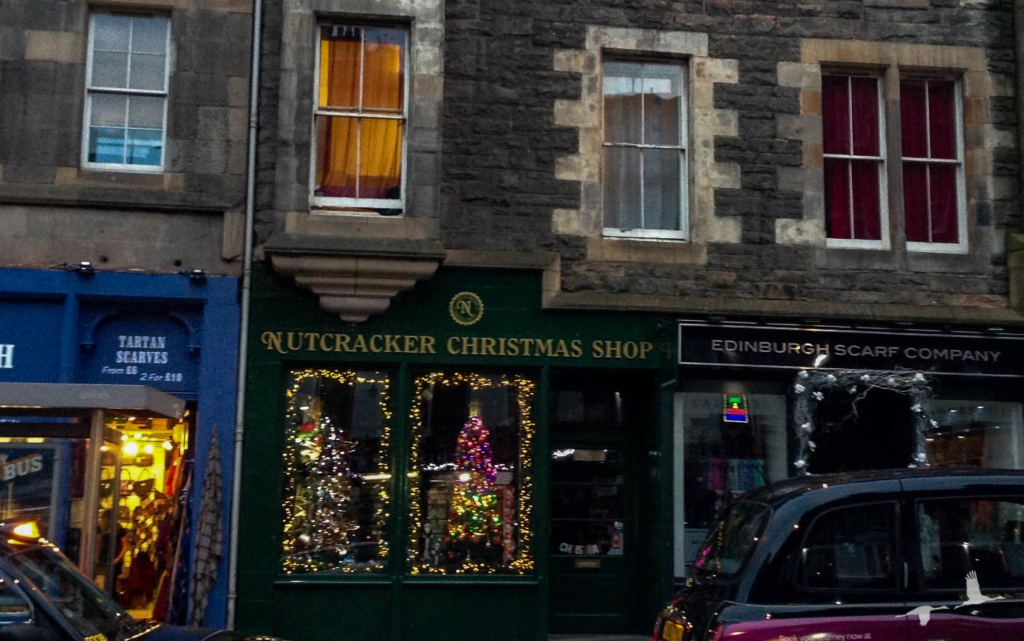 Victoria Street
Victoria Street is for those who look for little unique shops. For instance, there is an old bookstore that stores all kinds of antique books and maps. Even for those not interested in shopping, this street with its colorful shops is worth a see.
Princes Street
Princes Street is the main shopping area in Edinburgh, where some of the bigger and more international brands like Topshop, Urban Outfitters etc. have their shops.
Parks
Princes Street Gardens
The Princess Street Gardens are located in between the Old Town and Princes Street. This Park is home to various monuments like the Scott Monument.
Calton Hill
If you are looking for some stunning sights of the city, Calton Hill is the place to go. We went there to catch the sunset and I can absolutely recommend it. There is nothing more relaxing than just sitting there and watch the city change its colors as the sun goes down. I will not say more about this place and just let the pictures speak for themselves.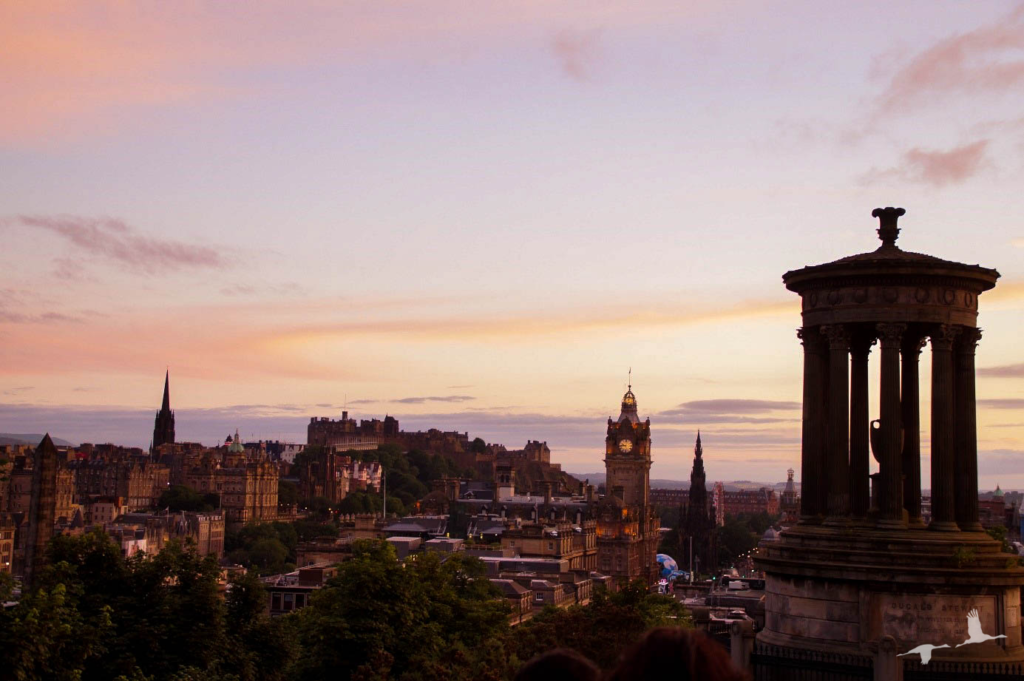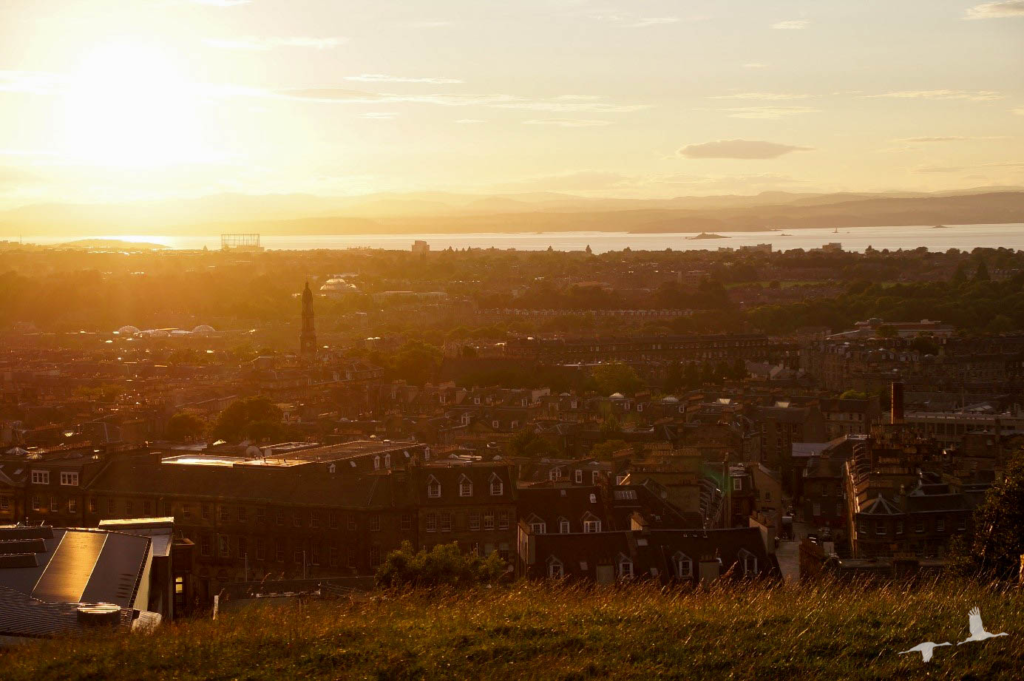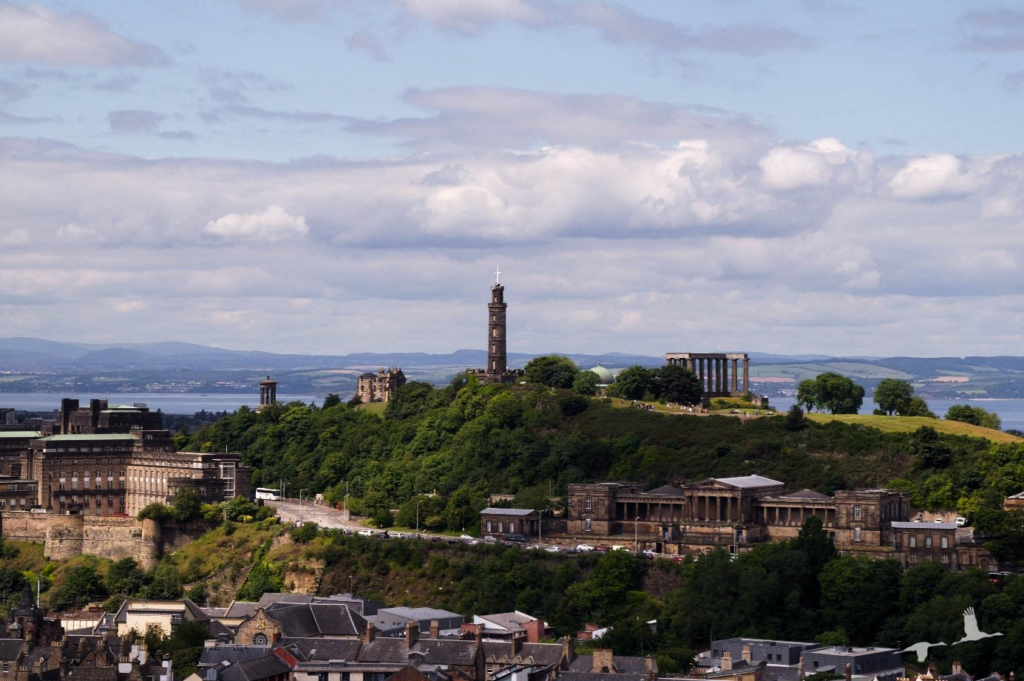 Arthur's Seat
Arthur's Seat is part of the Holyrood Park. It was formed by an extinct volcano and has a height of 250m. It is relatively easy to climb. But do bring good shoes and enough water, and on sunny days sunscreen isn't the worst idea either. But the views are worth the hike (On a good day you are able to see Bass Rock in North Berwick).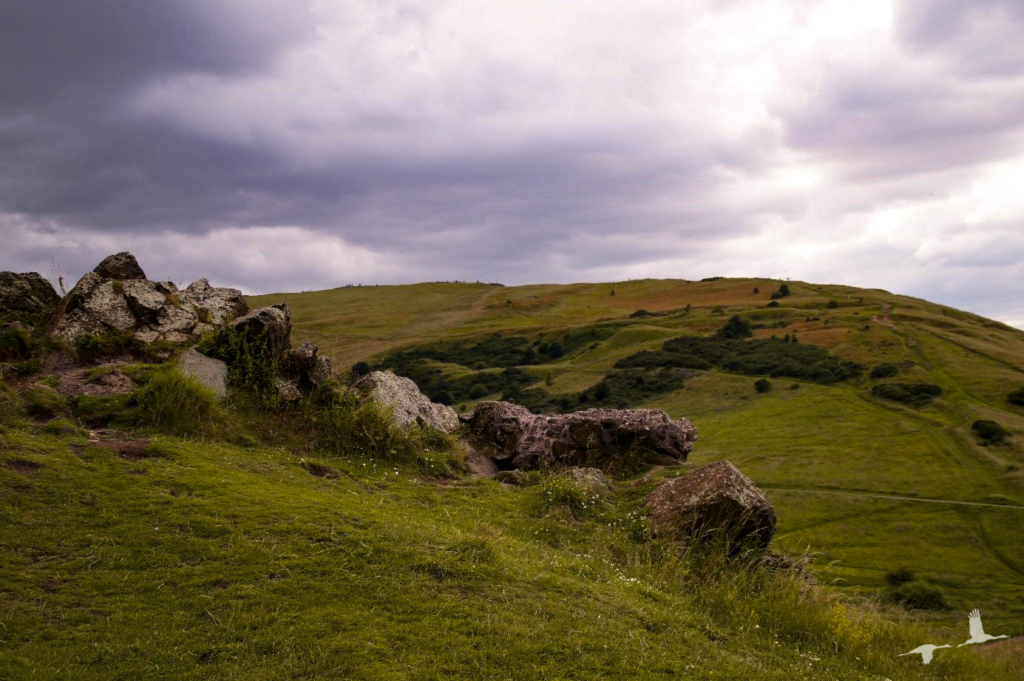 Daytrips
North Berwick and Bass Rock
If you wish to escape the city for a bit, our ultimate recommendation would be to visit North Berwick. North Berwick is a Scottish seaside town, only a 30 minutes train ride away from Edinburgh. In the nineteenth century it became a popular holiday destination, due to its sandy beaches. The town itself is home to a variety of quirky little shops and a Seabird Center, where you can also book tours to the nearby Bass Rock. And believe me, Bass Rock is an absolute MUST for anyone who loves wildlife.
If you want to read more about North Berwick, how to get there and what to do, we wrote a separate post about it: North Berwick – Daytrip from Edinburgh.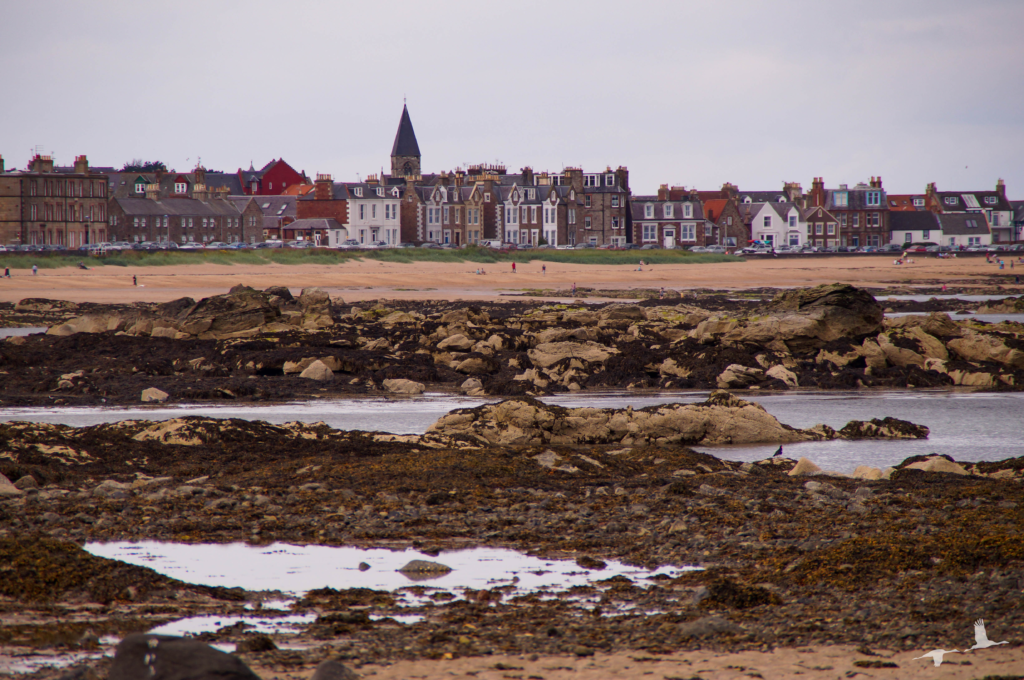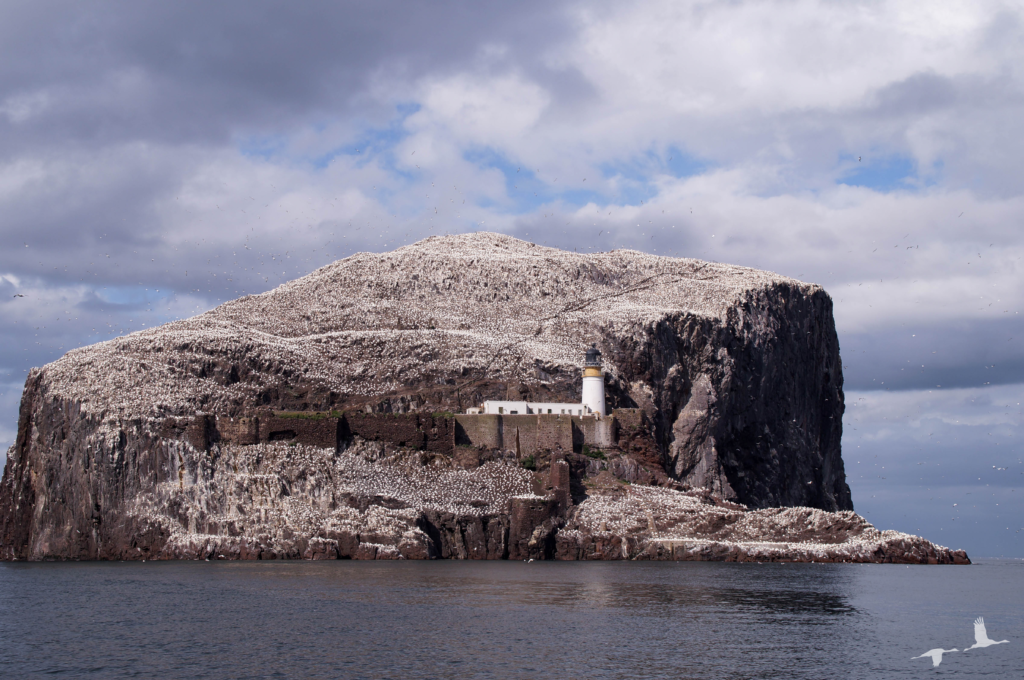 The Firth of Forth
Another great daytrip you should not miss is the Firth of Forth. The Firth of Forth is from a geological point of view a fjord that was formed by a glacier in the last glacial period. Here several Scottish rivers including the river Forth join the North Sea. It is home to the Forth Bridge, the second largest cantilever bridge in the world as well as a UNESCO World Heritage Site. Another highlight is a trip to Inchcolm island, a stunning island where history has left many traces behind.
If you want to read more about the Firth of Forth, how to get there and what to do, you will find all the information in this post: The Firth of Forth – Daytrip from Edinburgh.