The Firth of Forth – Daytrip from Edinburgh
The Firth of Forth – Day Trip from Edinburgh
The Firth of Forth is from a geological point of view a fjord that was formed by a glacier in the last glacial period. Here several Scottish rivers including the river Forth join the North Sea. The Firth of Forth is 80km long and can be up to 23 km wide, which made it a challenge to cross for a long time. But nowadays several bridges make it easy to go across and some even look quite spectacular, the most iconic one being the Forth Bridge. As written in our Guide to Edinburgh, the Firth of Forth makes for a great day trip from Edinburgh.
The Forth Bridge
The Forth Bridge is a railway bridge that opened in 1890. After the Quebec Bridge in Canada it is the second longest cantilever bridge. It is not only considered an iconic structure of Scotland, but also a UNESCO World Heritage Site.
How to get there
If you want to see the Forth Bridge, I recommend visiting South Queensferry, a charming little village just next to the south end of the bridge.
You can either go by train. There is a direct train from Edinburgh Waverly Station to Dalmeny (via ScotRail for around £5.20 one-way, travel time 16 min). From Dalmeny it is a 15 minutes walk to South Queensferry.
The second option is going by bus. Via the Line 43 from the Lothian Country buses you can get directly to South Queensferry from Edinburgh. The trip takes around 30 minutes. A single ticket will cost you £2.80, a day-ticket £5.50 (since you will be traveling through two zones).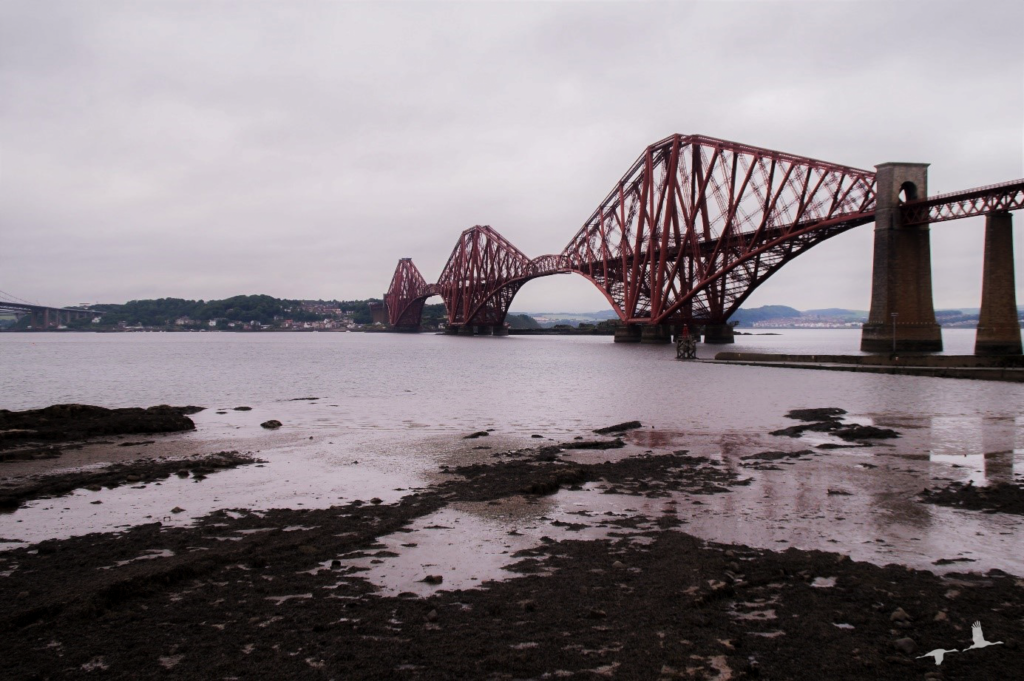 Once there you can take a stroll around the shore and get some good views of the bridges. If you want to see more of the Firth of Forth than just the bridges, I recommend taking a ferry, in particular the one going to Inchcolm Island.
Inchcolm Island
Inchcolm is an island located in the Firth of Forth. It has a former Augustine Abbey, that is now empty, and was used in both World Wars to protect Edinburgh. You can explore the island and look for the traces that humans have left over the centuries. Other than that, Inchcolm has lovely little beaches and thousands of seagulls lurking around.
How to get there
On the left side of the Forth Bridge (seen from the south) there is a dock with a ferry that goes over to Inchcolm Island. The company offers mini-cruises of the Firth of Forth which will cost you £20. If you wish to go ashore on Inchcolm Island, you have to buy an additional pass for £6 but I think it is well worth it.
When planning your trip, keep in mind that Inchcolm island is closed during the winter months.