North Berwick – Daytrip from Edinburgh
North Berwick – Day trip from Edinburgh
North Berwick is a Scottish seaside town, only a 30 minutes train ride away from Edinburgh. In the nineteenth century it became a popular holiday destination, due to its sandy beaches. The town itself is home to a variety of quirky little shops and a Seabird Center, where you can also book tours to the nearby Bass Rock. And believe me, Bass Rock is an absolute MUST for anyone who loves wildlife.
If you wish to read more about what we did while in Edinburgh, read our Ultimate Guide to Edinburgh. For more information on another daytrip from Edinburgh head to our Guide to visit the Firth of Forth.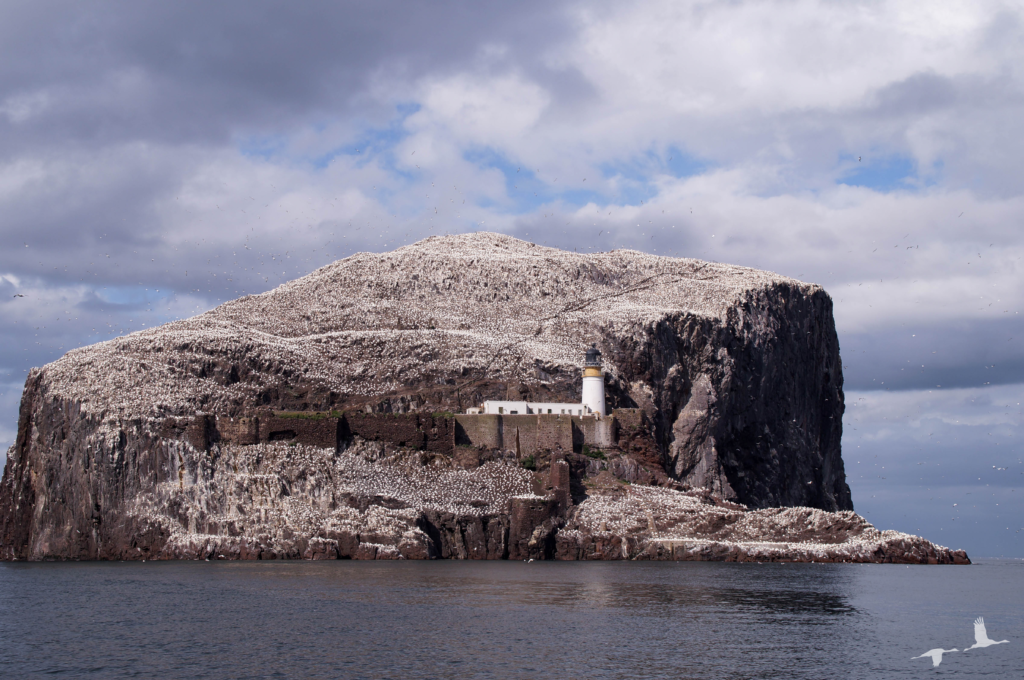 How to get there
Every 30 minutes a train runs from Edinburgh Waverly (the central station) to North Berwick, taking a little over 30 minutes. Tickets are available from £6.70.
Once in North Berwick it is a quick walk to the city center.
What can you do in North Berwick?
Stroll through the town center
On arrival we first took a stroll through the city center past the unique shops, coffee places and tearooms and made our way towards the Seabird Center. It is well worth to spend a little more time exploring the town. But, as it was already around midday when we arrived, we quickly went to book a tour to Bass Rock as most of them only run until early afternoon.
Take a walk on the beach
After buying the tickets, we still had some time left until the start of our tour which we used to take a walk on the beach. North Berwick has a lovely beach that is covered in seashells during low tide.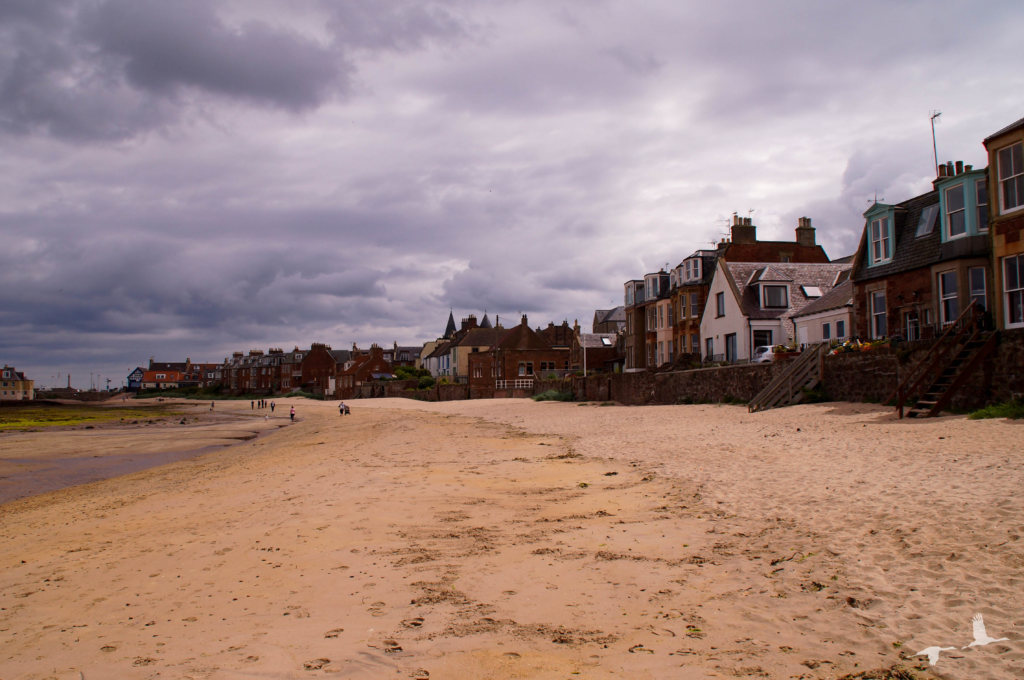 Take a boat tour to Bass Rock
Then finally the time for the start of our tour came. We made our way to the little harbor. We got on the boat that would take us around Bass Rock.
They offer several tours. Some where you actually go on the islands and spend some time wandering around the bird colonies. For wildlife photographers, this is a must. As it was already later in the day, we chose to only do a boat tour that takes you around Bass Rock (the Seabird Catamaran Cruise). But it still offers amazing views of the birds! This tour was also considerably cheaper than the other ones (Ticket price: £27). For more information on all the tours, head to the official website of the Scottish Seabird Centre.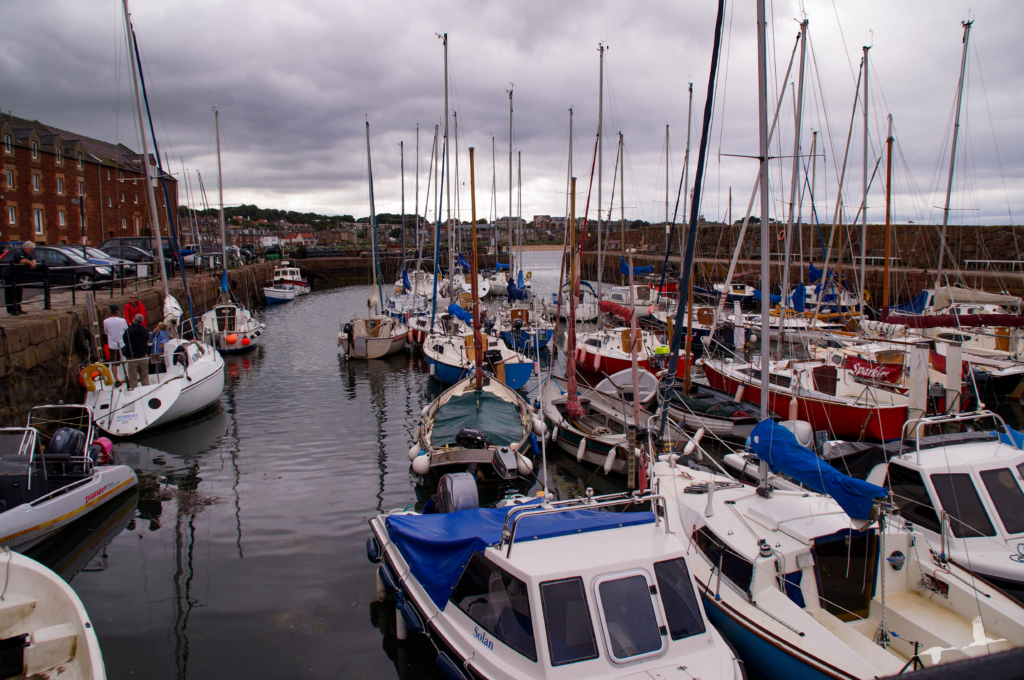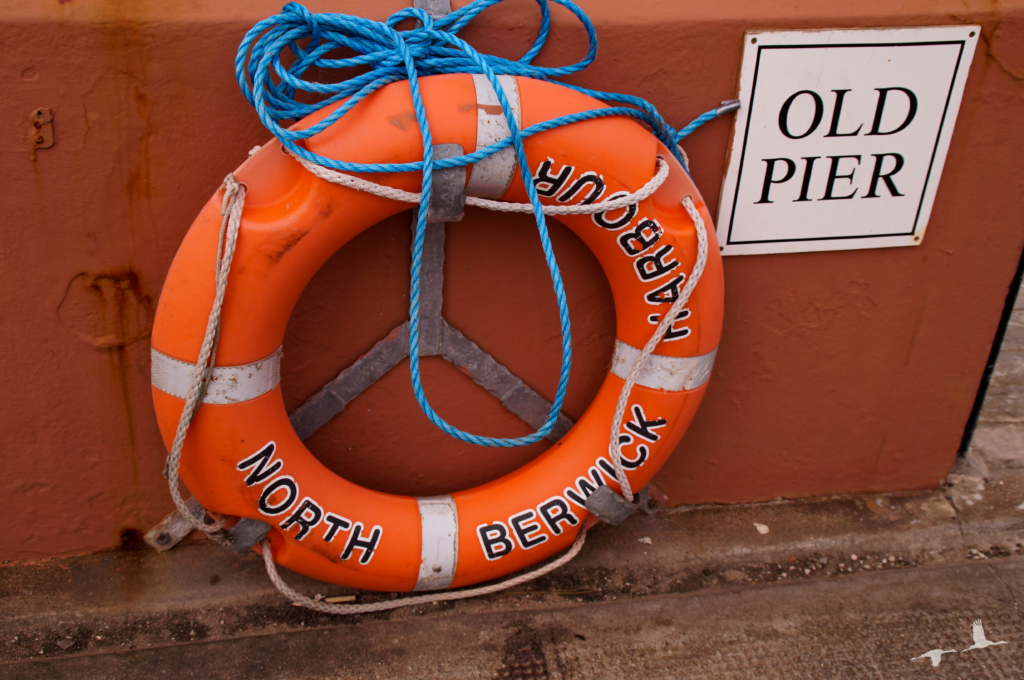 Before heading to Bass Rock, the boat circled another island where numerous puffins and seagulls nested. As I am a huge fan of seeing wildlife in their natural habitat, this was already a huge deal for me. But still nothing compared to what was about to come.
Then we arrived at Bass Rock. And I can tell you that much: it is absolutely overwhelming to hear and see the thousands and thousands of gannets that nest on the island.
The island hosts around 150.000 Northern gannets. This actually makes it the largest colony of this type of gannet in the whole world!
It is amazing to be able to see the gannets in their natural habitat (even though the smell is not exactly pleasant, but to be expected when approaching a bird colony).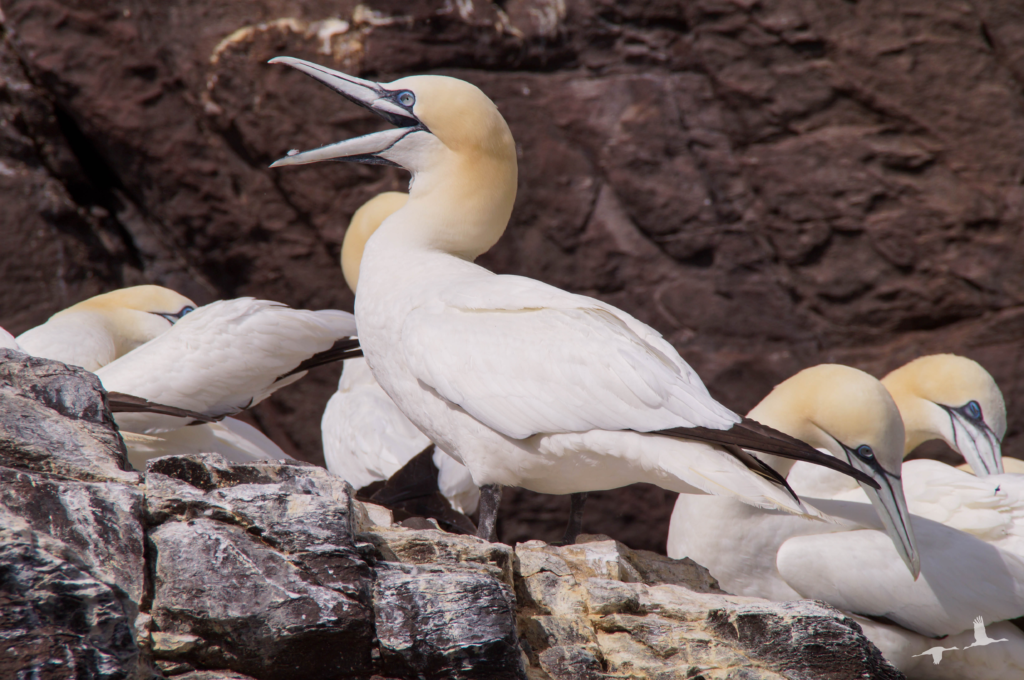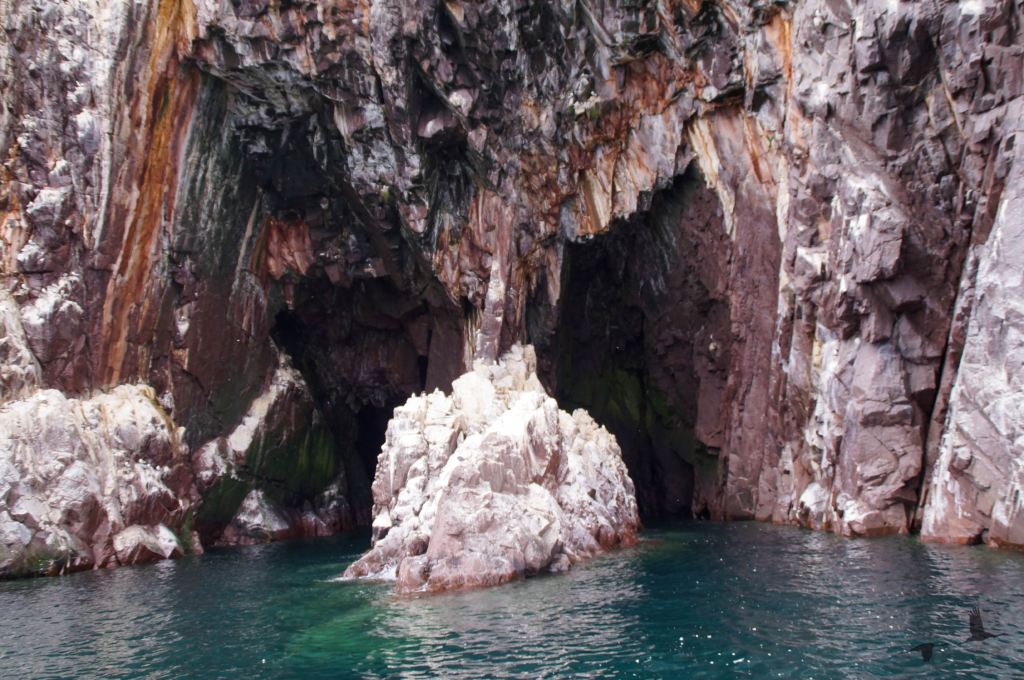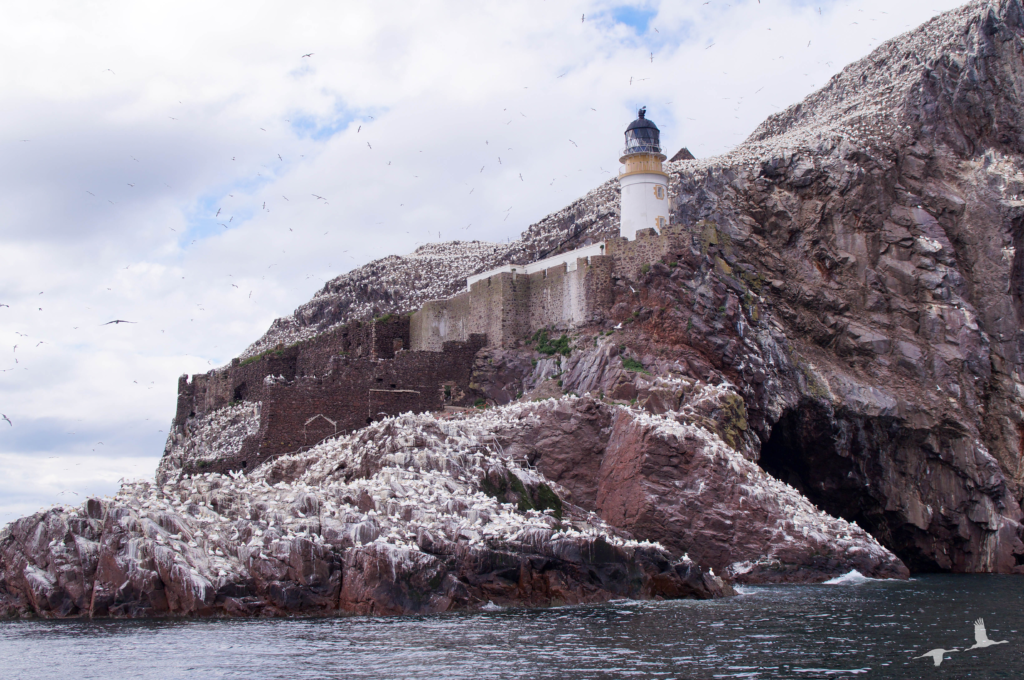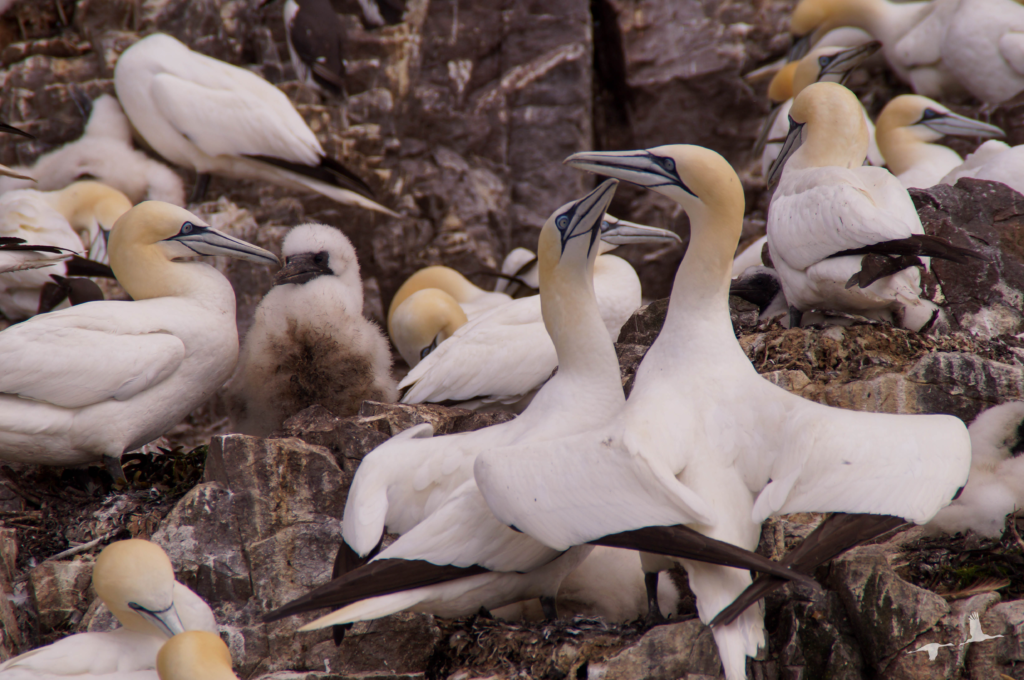 Back on the mainland we headed to the train station and then back to Edinburgh.
Things we missed
While we weren't able to do everything there is to do, here are some other things you might be interested in while planning your trip.
Located 5 km east of North Berwick, Tantallon Castle is a fortress from the 14th century overlooking the entrance to the Firth of Forth. It is located just opposite to Bass Rock and from what I have read you get quite good views of the surrounding areas. This might also be an option for you if you would like to see the bird colonies on Bass Rock from closer up but don´t want to do a boat tour.
Entrance fee: £ 6.00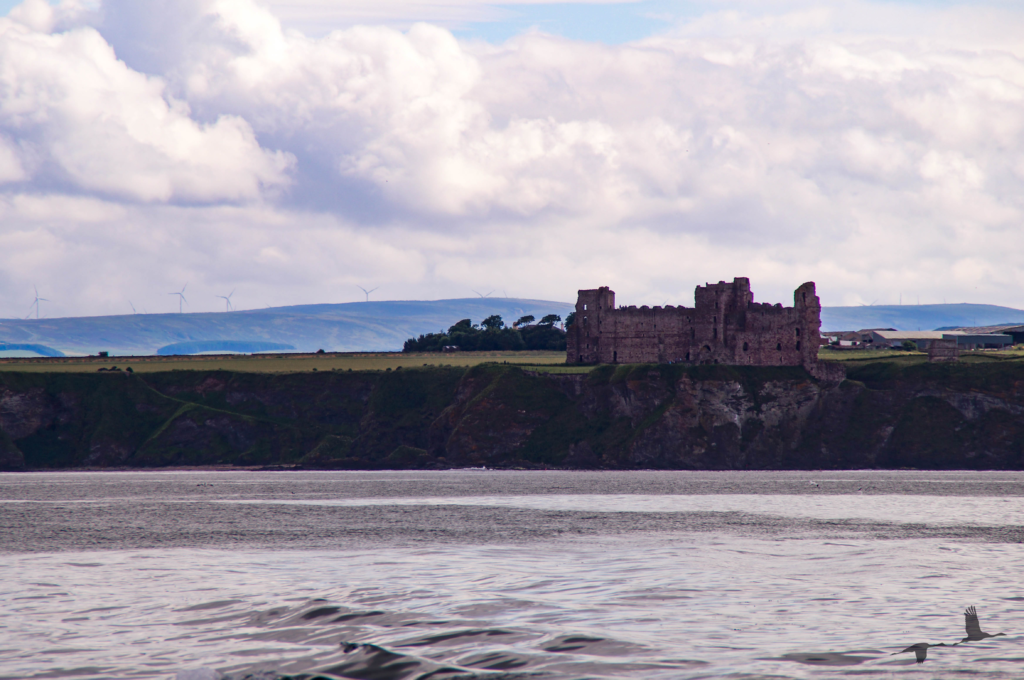 North Berwick Law is actually a volcano that was active 335 million years ago. You can hike up and get -again- great views of the surrounding area. The summit of North Berwick Law is marked by a whale´s jawbone since 1709. The bones where replaced several times though, until they decided 2005 to replace it by an artificial jawbone for good.
No entrance fees.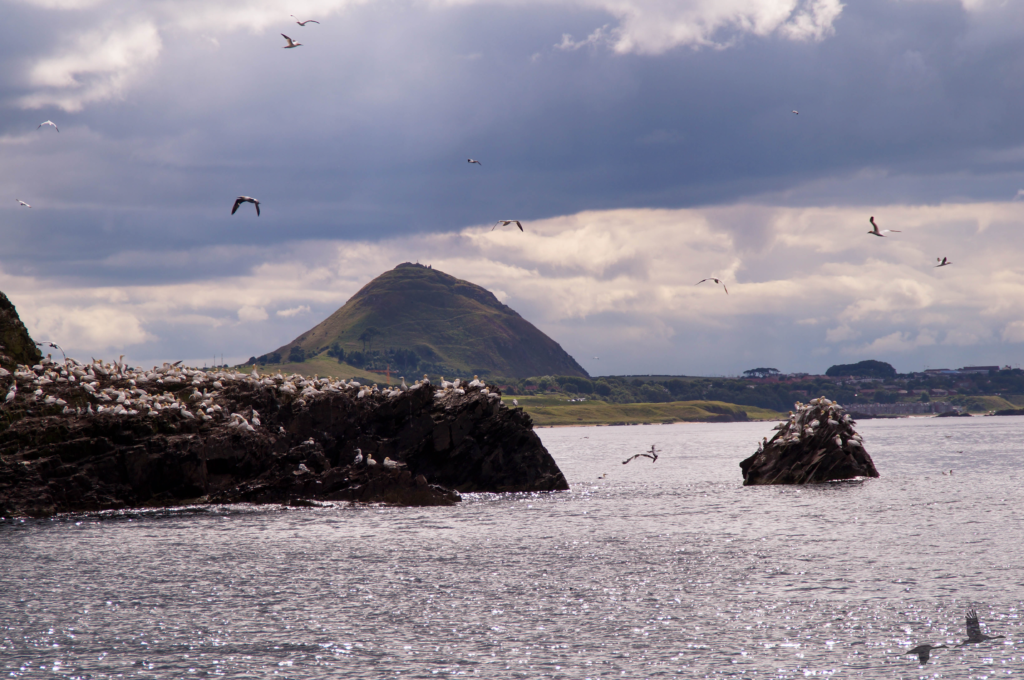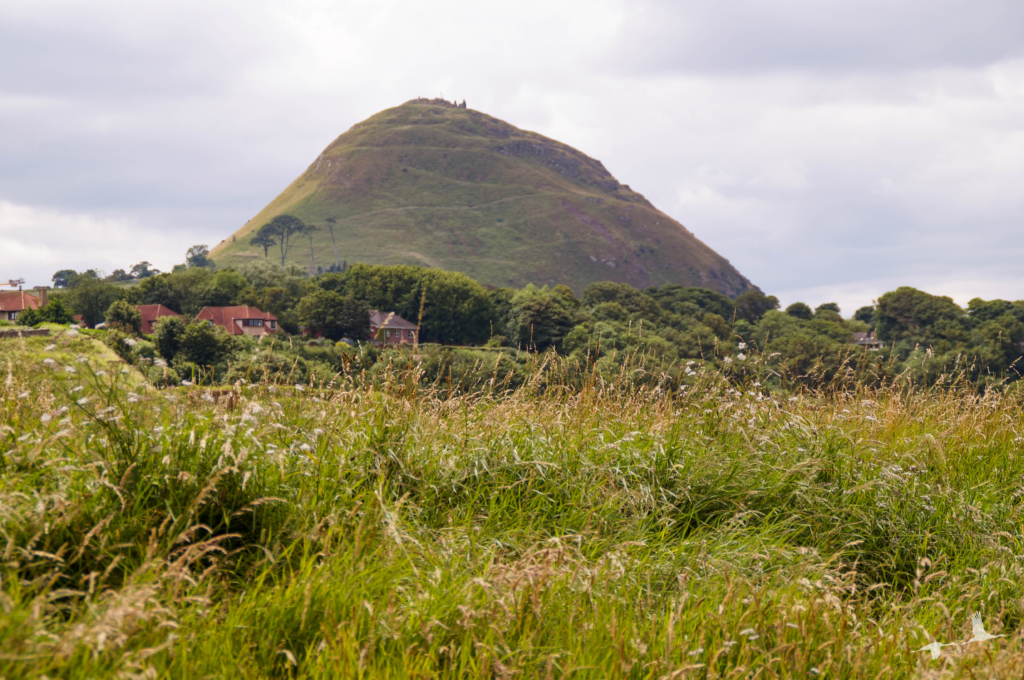 Is visiting North Berwick worth it?
Whether you are planning a trip to Scotland or a city trip to Edinburgh, you might ask yourself: Is North Berwick worth visiting? For us, this is an absolute yes. If you are in Edinburgh, I would say that a day trip to North Berwick is absolutely worth it. From the charming small town to the stunning surrounding nature, it is the perfect place to escape Edinburgh for a day. The absolute highlight, however, is Bass Rock and the gannet colony, so if you are a fan of wildlife that is of course a plus.