How much does a trip to Madeira cost?
How much does a trip to Madeira cost?
In May 2021 we spent two weeks on the beautiful island of Madeira. In this post we share a full breakdown of our travel expenses to give you a better idea of what a trip to this beautiful island might cost. If you want to know more about what we did while on Madeira, we wrote an Extensive Sightseeing Guide to Madeira.
Madeira is an autonomous region of Portugal and therefore part of the EU. This means the currency used on the island is EURO(€). Before we start with this post I want to emphasize that our expenses are a snapshot of what traveling Madeira cost in May 2021. Since prices are always prone to changes, the same trip might have a little different prices now. But still this post should give you some kind of idea of how much you need.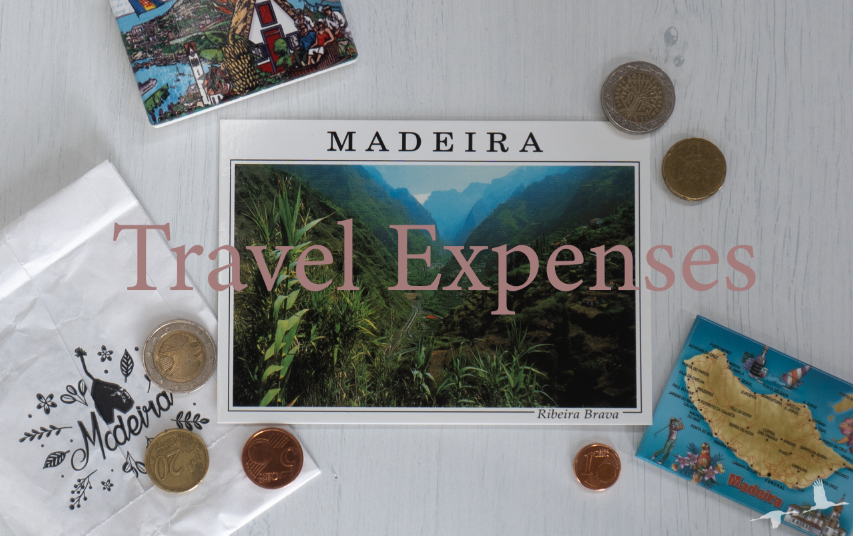 What is our Travel Style?
Another important factor is your travel style. Travel expenses may fluctuate heavily based on your travel style. If you prefer to stay at an all-inclusive hotel, your expenses will naturally be higher than if you choose to stay at a hostel. Our travel style is somewhere between hotel and hostel, meaning: we are budget travelers, but we also wouldn't stay just anywhere in order to save money. We like to occasionally eat out, but also cook our own meals most of the time if it is cheaper than eating out. 
Breakdown of our travel expenses
We will break down the expenses by going through the different categories and explaining our travel style and where the cost came from. For a better overview we will group everything again at the end in a chart.
Flights are excluded from the expenses since this cost changes heavily depending on where you are from.
Accommodation
Let´s start with the category where most of this trip's money went to: Accommodation.
We rented two different accommodations, each for a week. The first accommodation was cheaper than the second one by quite a bit, but we actually decided to splurge a little on the second one since we hadn't traveled in a while due to the pandemic.
However keep in mind that we were there at the beginning of May which is during shoulder season and also in May 2021 tourism was still rather low on Madeira so this might have influenced the prices as well.
For two weeks we paid 1.014€ for both of the accommodations combined. This amounts to around 36€ per person per night.
Week 1:
During our first week we rented a cottage in a small village called Fajã da Ovelha. The best part of this accommodation is the stunning view. It is hands down the best view we had in an accommodation so far. The owner is also very nice. He lives on the same lot a little further, but gave us all the free space we wanted. On the first day we didn't manage to go grocery shopping since everything closed early and he gave us a bottle of wine, some veggies and fresh eggs from his chicken. A negative for us was that the accommodation was not as clean as we would have wished for. Also you should not be afraid of spiders, because there are small gaps under the doors and after a rainy night we had two huge spiders in our room.
I only found this accommodation listed on German websites (we also booked through a German website), but for those interested: Click here to have a look!
Week 2: Villa Bisa Atlantic View
The second accommodation was an AirBnB in Arco do Calheta. While not quite as stunning as the view from the first accommodation, this one was still quite amazing. We felt really at home here and enjoyed living here a lot. Everything was very clean and we spent quite some time just hanging out on the deck outside. Highly recommend!
For those interested in booking this AirBnB: Click here to have a look!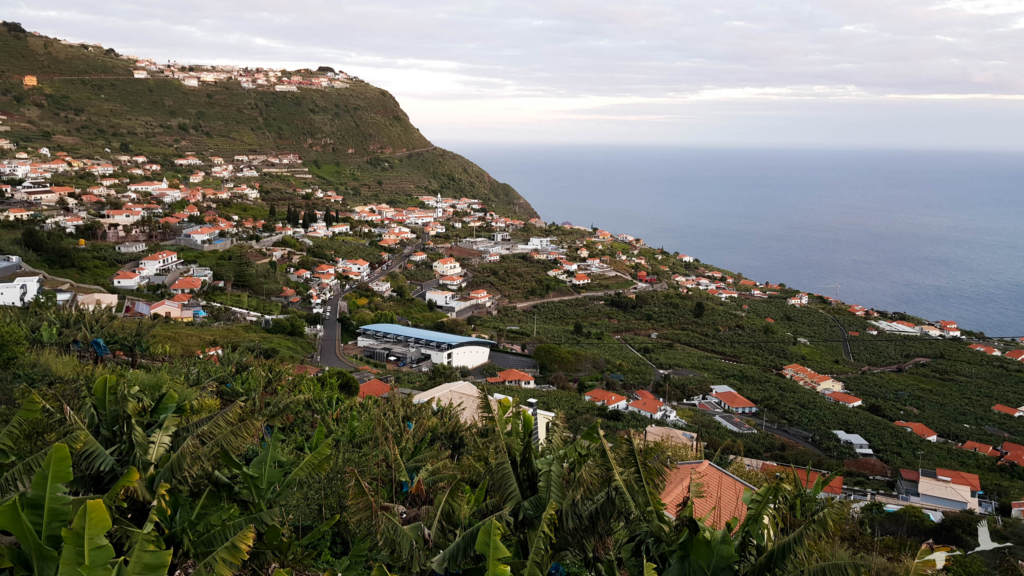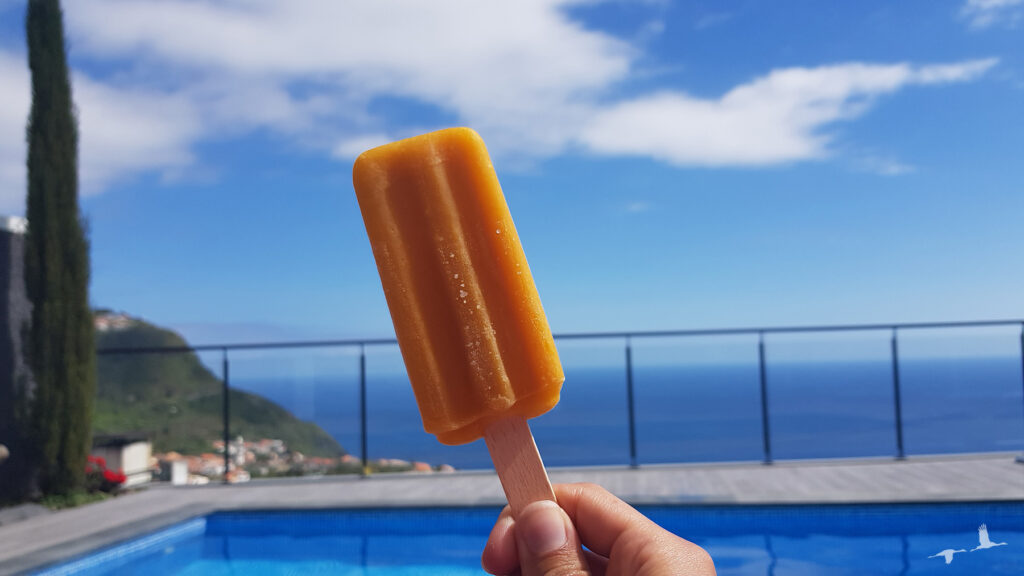 Car Rental
We rented a Nissan Micra for our two-week-stay on Madeira. The size was perfect for the two of us as well as for the streets of Madeira. If you stick to the main roads and tunnels, a bigger car will be fine, but if you decide to drive through the towns located in the hills of Madeira, we highly recommend a small car.  We rented from a small company called Madeira Car Booking and paid 322€ for two weeks, which are about 12€ per person per day.
We drove a lot, nearly everyday, and our adventures took us all over the island. During our stay we had to go get gasoline 3 times and paid a total of 124€, which are 4€ per person per day.
There are quite a lot of parking lots that are not free of charge, so over the span of our stay we accumulated 20€ of parking fees.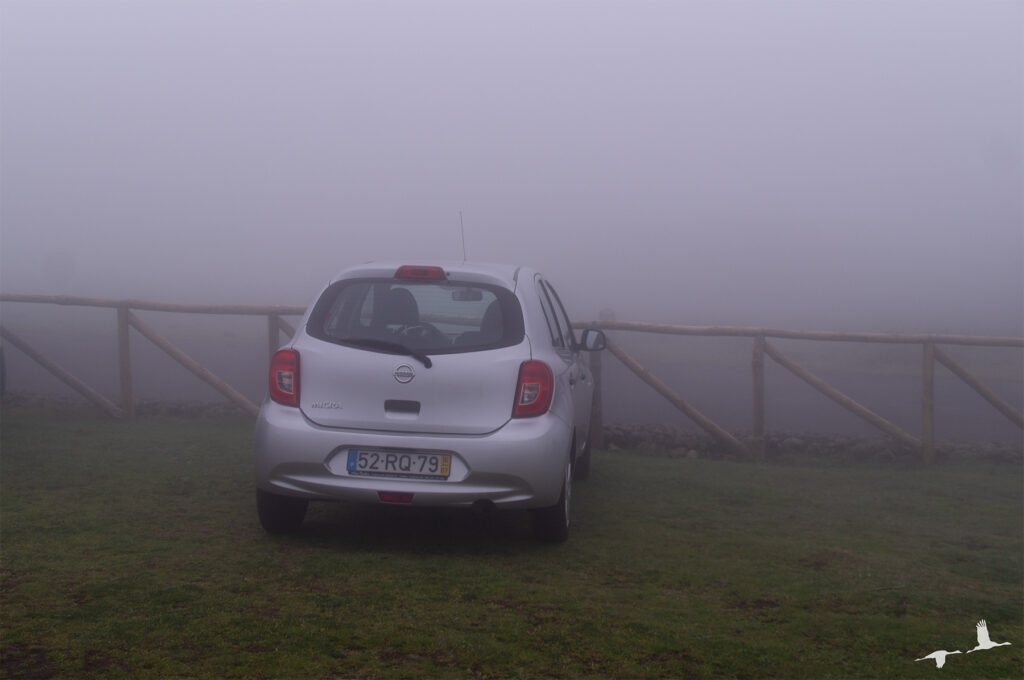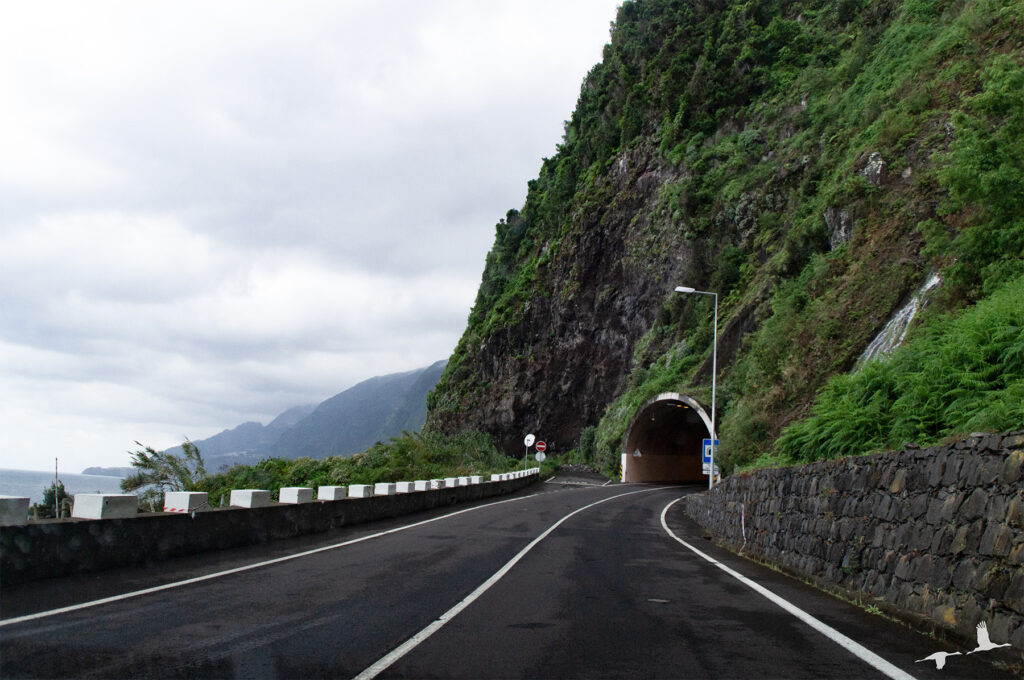 Food
We actually did not eat out that much. But, if we did, we went for cheaper options or take-away. We did a lot of grocery shopping and cooked most of the meals ourselves.
In total we spent 207€ on food and drinks which are around 7€ per person per day.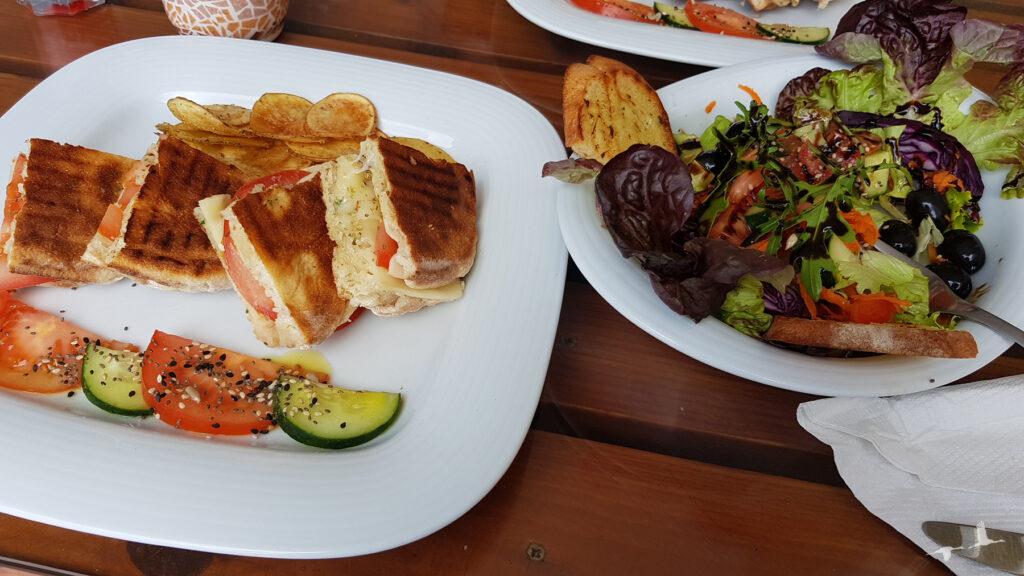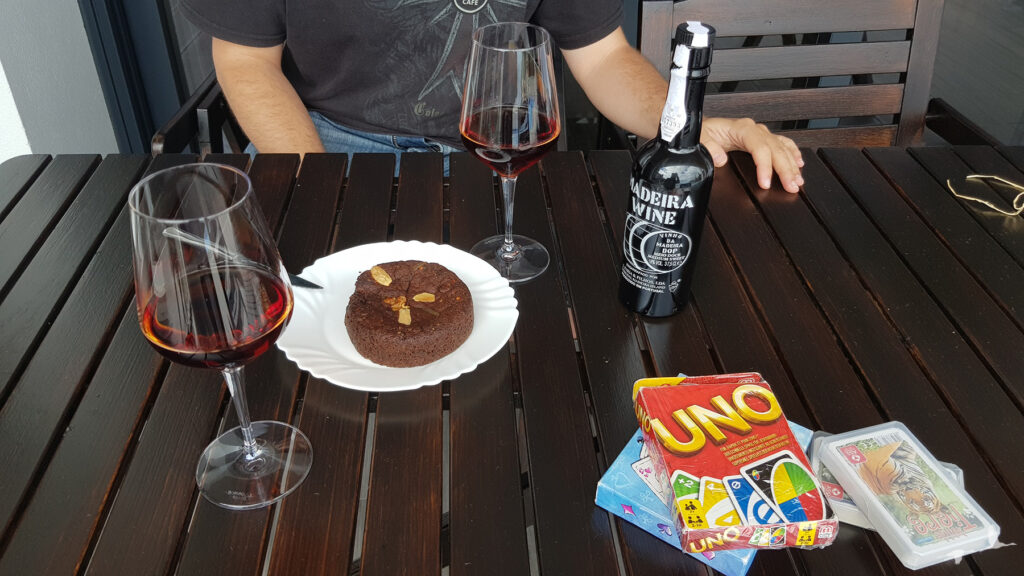 Activities/ Entrance fees
Most of our time was spent hiking in nature, exploring viewpoints and beaches or strolling through small towns. That is why we did not pay a lot of entrance fees. In the end, we only paid for the Botanical Gardens in Funchal which cost 6€ per person.
Total of our Travel Expenses
As promised, all our travel expenses mentioned above are summarized in this chart. In total we paid 1.698€ between the two of us for two weeks on Madeira which are around 60,64€ per person per day.