The United States of America (USA) consist of 50 States and is by area the 4th largest country in the world. Due to this large area, the USA offers a great variety with its climate ranging from the Arctic to the subtropical and landscape ranging from huge mountains to flat prairie.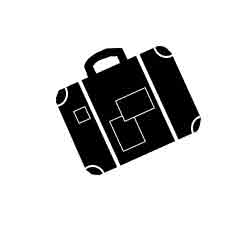 We spent a week in New York for Christmas, which was a major bucket list item of ours!
Actually the USA has no official language, however the language which is most commonly spoken is English.
Since the country is so huge and diverse it is impossible to determine a best time to visit for the whole country. The best travel time will highly depend on where you go.
The currency used in the USA is the dollar ($).
The power plug sockets used are either Type A or Type B. The main voltage is 120 V.
Browse our USA Guides by category!
Are you looking for city and sightseeing guides? Or are you just looking for some travel inspiration in general? Browse our categories down below to find all our guides to the USA!
In this section you will find all our city sightseeing guides to the USA. Find out everything there is to see and do in the cities of the United States of America!
Ever thought about spending Christmas in New York? In this guide we give you 10 reasons why you should plan a trip to New York in December.
The Migratory Birds
We are Florence and Andy, the faces behind 'The Migratory Birds'! Travel is a passion of ours and we love to explore new places, get to know different cultures and try new and unique experiences. On this blog we share our experiences, but also focus a lot on travel-planning as well as destination guides. With our posts, we aim to give you inspiration for your own travels and provide the tools you need to plan your own trips.