How much does a trip to Ireland cost?
In October of 2022, we did a 12-day (11-night) road trip through Ireland. In this post centered around our Ireland road trip cost, we will share our travel expenses to give you a better idea of what your trip to this beautiful island might cost. If you want to know more about our Ireland travel itinerary, head to our Ultimate Ireland Road Trip Itinerary!
Ireland is part of the EU. This means the currency used on the island is EURO(€). Before we start with this post I want to emphasize that our expenses are a snapshot of what traveling Ireland cost in October 2022. Since prices are always prone to changes, the same trip might have a little different prices now. But still this post should give you some kind of idea of how much you need.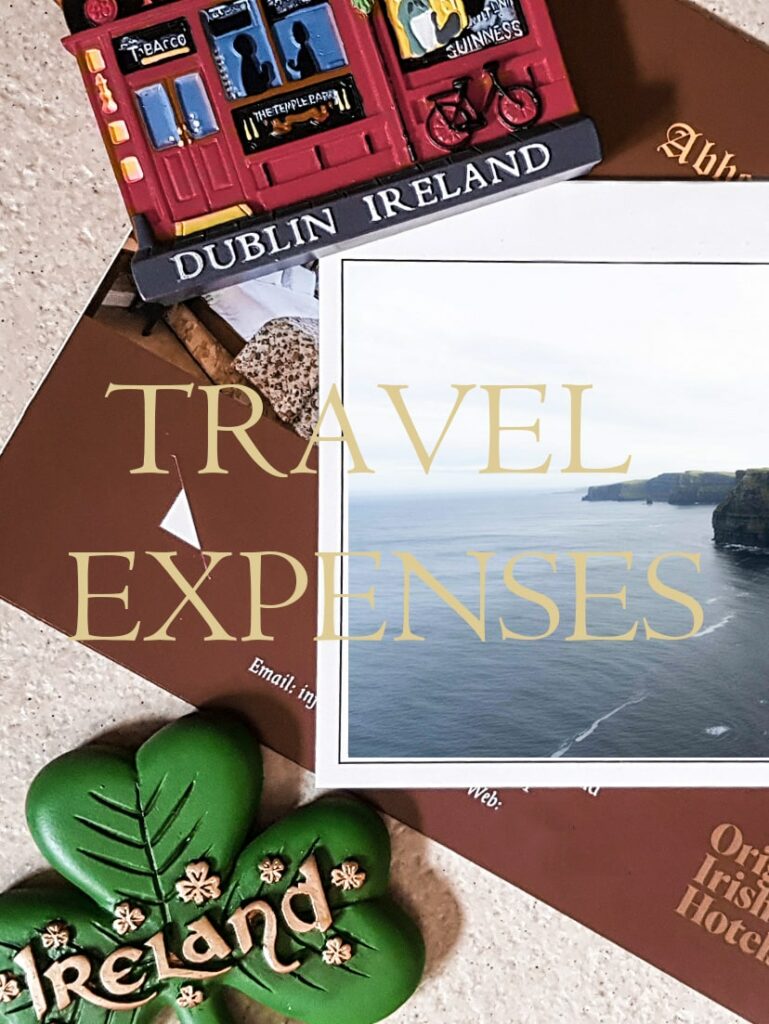 Our Travel Style
Another important factor is your travel style. Travel expenses may fluctuate heavily based on your travel style. If you prefer to stay at an all-inclusive hotel, your expenses will naturally be higher than if you choose to stay at a hostel. Our travel style is somewhere between hotel and hostel, meaning: we are "mid-range" travelers. We try to budget, but we also wouldn't stay just anywhere in order to save money. Usually, we like to stay at hotel or hostel double rooms or AirBnB's, depending on what is cheaper and available. We like to occasionally eat out, but also cook our own meals most of the time if it is cheaper than eating out.
On this particular trip, I will say that we did splurge a little, i.e. the SeaSafari in Dingle and our stay and dinner at the Abbeyglen Castle Hotel. However these experiences were part of our bucket list, so for us these are expenses we definitely do not regret and would gladly pay again.
Breakdown of our expenses
We will break down the expenses by going through the different categories, explaining our travel style and where the cost came from. For a better overview we will group everything again at the end in a chart.
Flights are excluded from the expenses since this cost changes heavily depending on where you are from.
Note: Head to our Ireland Page to find all our Ireland guides including our itinerary, cost as well as sightseeing and hiking guides!
Accommodation
During our Ireland road trip, we stayed mostly in AirBnB's. When we did not rent an AirBnB, we tried to stay in mid-range hotels. AirBnB's were definitely the cheaper option between the two. For the 6 nights we stayed in the latter we paid an average of 90€ per night for the both of us. In other words 45€ per person per night on average.
For our hotel stays on the other hand we paid an average of 163€ per night for both of us (~82€ per person per night). One of them was the Abbeyglen Castle Hotel, where we paid 184€ for one night in a double room. The most expensive night however was the last one. Our last night in Dublin was a Saturday night and most importantly, a Saturday night on the Halloween weekend. We booked this trip last minute so pretty much the whole city was booked out by the time we were looking for an accommodation. The Metro Dublin Airport Hotel was our best option and so we booked our stay there even if that meant paying 199€ for one night. And don't get me wrong, the hotel was really, really great, but price-wise we would probably have chosen something a little cheaper if we had the choice.
In total we paid on average 123,24€ per night for two people (~62€ per person per night). Note: in the chart at the end of this post you will see another number, because there I calculated our average cost per day (for 12 days) and here I gave you the average cost per night (for 11 nights).
If you want to know where exactly we stayed, we give you all the information as well as links to all our accommodation in our Ultimate Ireland Road Trip Itinerary.
Can you do it for less money?
You can certainly do it for cheaper. Just an example: If I take our 2 most expensive nights out and replace them with 2 stays at AirBnB's at our average AirBnB cost (i.e. 90€), our average cost per night would already go down to 105€ per night instead of 123€. And you can find plenty of great AirBnB's in Ireland! We found that price-wise the best ones are usually a little further outside of towns. This means that you need a rental car to get to them, but if you have one anyway then these accommodations are a great option.
If you prefer to stay in hotels I think it is crucial to book a bit in advance. Like that, you have a little more options at least.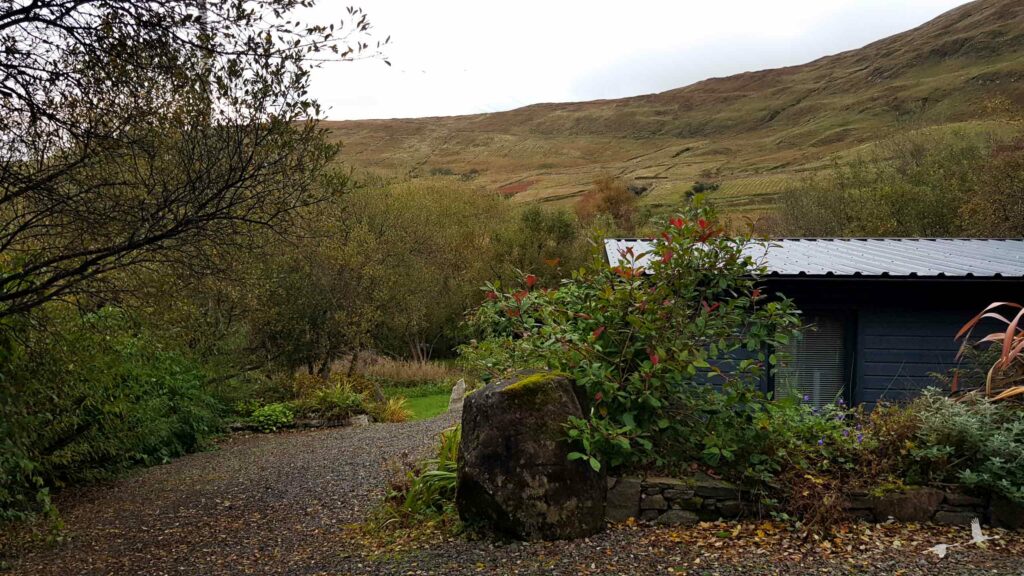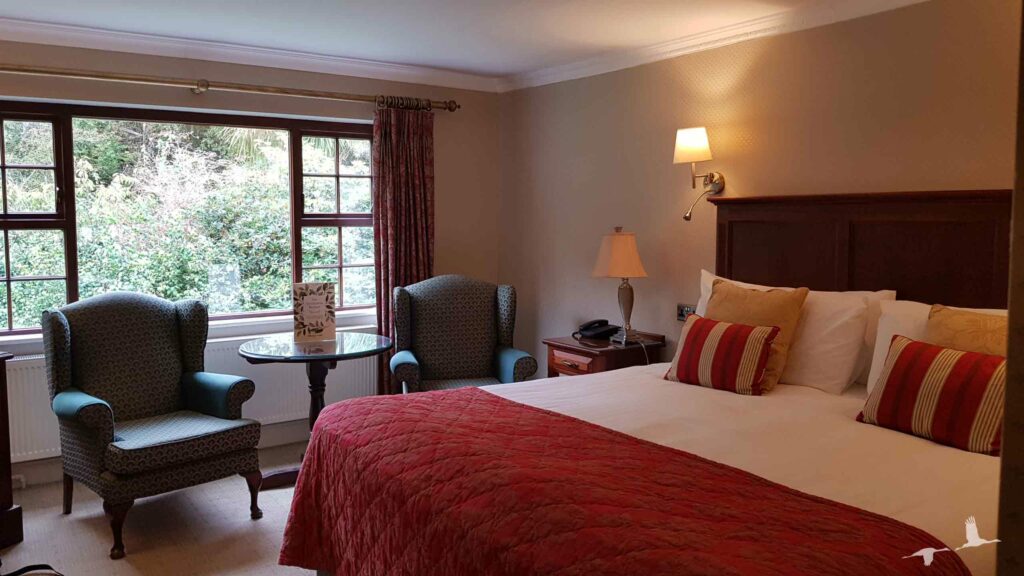 Rental Car
We rented a car for a total of ten days on our 12-day trip. All the details on renting a car and driving in Ireland can be found in our Guide to renting a car in Ireland.
Our rental car was a blue Suzuki Ignis. We paid 571,50€ for 10 days, this means that the rental fee was around 57€ per day. Since we drove quite a bit on our trip and stopped to get gas five times. Usually we stopped to get gas when the gas tank was more or less half full. On average we paid around 30€ per stop, which ended up being 160€ total for gas on our entire trip. Prices for unleaded gasoline where around 1,84€/L during our trip in October of 2022. Sometimes more, sometimes less. As I am writing this article (February 2023), prices have gone down a bit to around 1,60€/L. You can check for gasoline prices on the global petrol prices website among others.
Another cost related to a rental car are parking fees. You can expect to pay parking fees in most towns as well as near a lot of the attractions. Parking in car parks close to the city center of cities like Galway and Cork often cost around 2€/hour. In total we paid around 33€ for parking fees for the whole duration of our trip.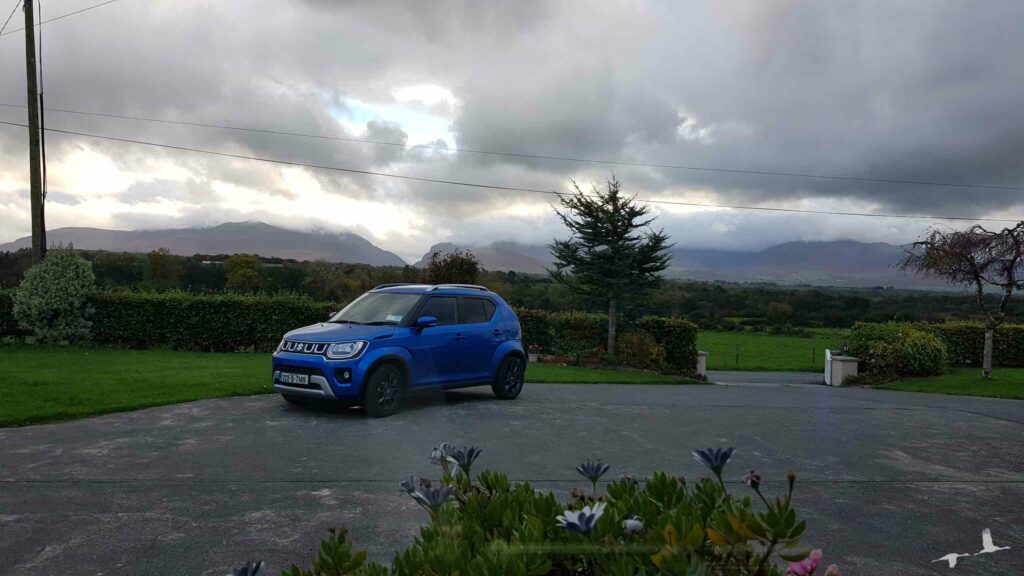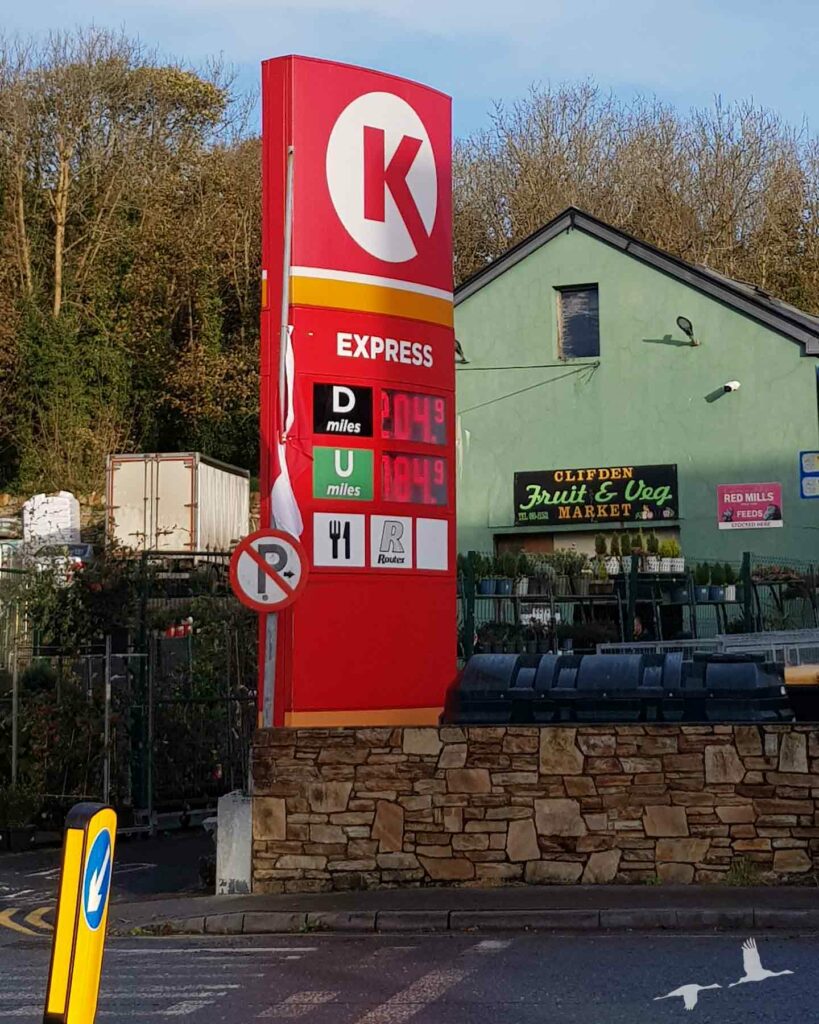 Other modes of transportation
Since we rented a car for most of our trip, the only places we ended up using other modes of transportation was Dublin. Here the most expensive thing was the Dublin Express Bus we ended up taking three times (once to get to the city upon arrival on the first day, once to get to the airport to get our rental car and once to get to the city after returning our rental car). There are plenty of other ways to get to and from the airport as well, some a little cheaper too. If you want to read more about this, head to our guide on How to get from Dublin airport to the city center.
We took the bus twice to get around in Dublin as well as a taxi once in the evening to get back to our hotel (the Metro Dublin Airport Hotel which is located quite far away from the city center). In total we paid 38,80€ for all the bus trips mentioned above and 25,00€ in taxi fees.
On day 6 of our Ireland road trip, in order to get from the County Kerry to the County Clare, we took the Tarbert ferry. Here we paid 20,70€ for a one-way ticket. For more information on the ferry, prices, timetables and where to buy your ticket, head to our Quick Guide to the Tarbert ferry.
Food
After the categories of accommodation and transportation (rental car+ other modes of transportation), food was the third most expensive category. We went grocery shopping to cook our own meals and prepare sandwiches for the day on several occasions. However, we also went to restaurants a couple of times. On average a restaurant visit in Ireland cost us around 40€, including soft drinks and a meal each for the both of us. In total we paid 519,38€ for our food for 12 days. This includes money spend on grocery shopping, restaurant visits as well as the occasional coffee and snacks we bought here and there. We paid on average around 22€ per person per day on food. Be aware though: if you were to eat out for every meal of the day, you can expect a way higher price tag for food.
Not included in this is the dinner we ate at the Abbeyglen Castle Hotel, since we consider it more of a splurge/extra experience cost, that does not really reflect the average food expenses you can expect in Ireland. We paid 140€ for that dinner, i.e. 70€ per person. This price included a three-course dinner with red wine. More information on our stay at the Abbeyglen Castle Hotel can be found in our Ultimate Ireland Roadtrip Itinerary post under the section on Day 9. In the chart at the end of this post, I also calculated the average expenses for food per day when including the dinner cost for comparison.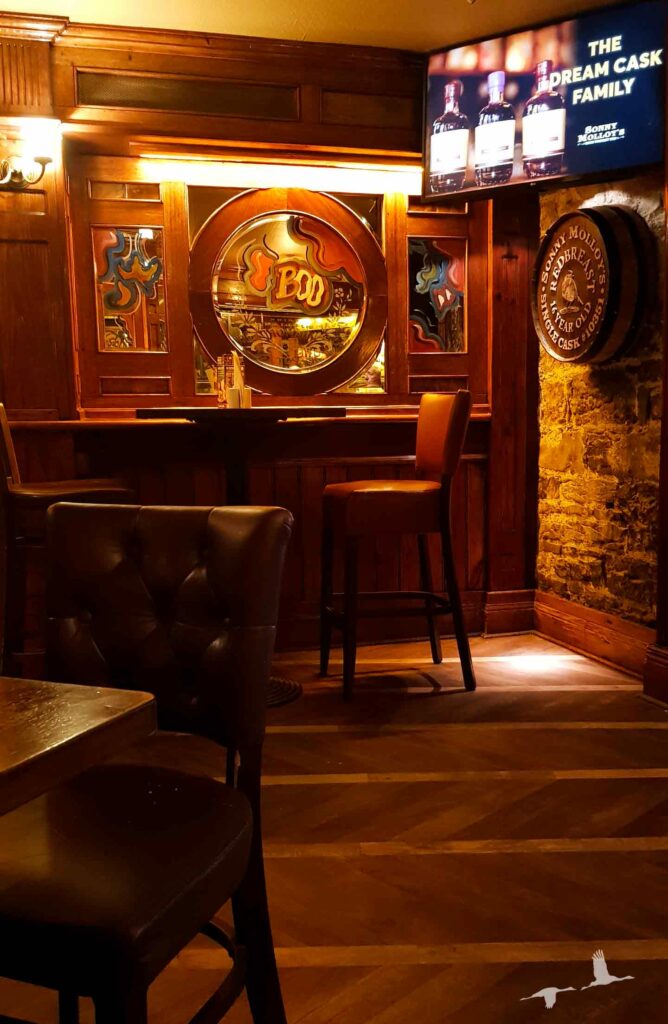 Entrance fees
This category is actually one that can get quite expensive really quickly in Ireland! Because most attractions come with a hefty price tag. Just some examples: Guinness Storehouse, 26€ p.P.; Trinity College Book of Kells, 18,50€ p.P.; Rock of Cashel, 8€ p.P.; Blarney Castle, 20€ p.P.; Cliffs of Moher, 10€ p.P. (11 a.m. – 4 p.m.); etc.! I think you get where I am going.
If you are on a budget, I would definitely advise you to make a list of all the attractions you wish to see in advance and then add priorities. Like this you can either allocate a budget to sightseeing (for example 50€ or 100€) and then, based on your priorities list, add all the attractions to your itinerary you can visit while staying within that budget. Or you make a list of all the attractions you absolutely want to see and then calculate in advance what budget you need to set aside if you wish to visit all of them.
The good thing is that a lot of the nature related sights are free, i.e. there is no entrance fee for national parks! So if, like us, you like to spend a lot of time in nature vs. inside castles and attractions, you will be alright. We paid to visit the Leprechaun Museum, the Rock of Cashel as well as the Dunmore Head viewpoint. Also, we did visit the Cliffs of Moher, but in an alternative way (which one of our AirBnB hosts recommended to us). For more information on that, head to our guide on How to visit the Cliffs of Moher.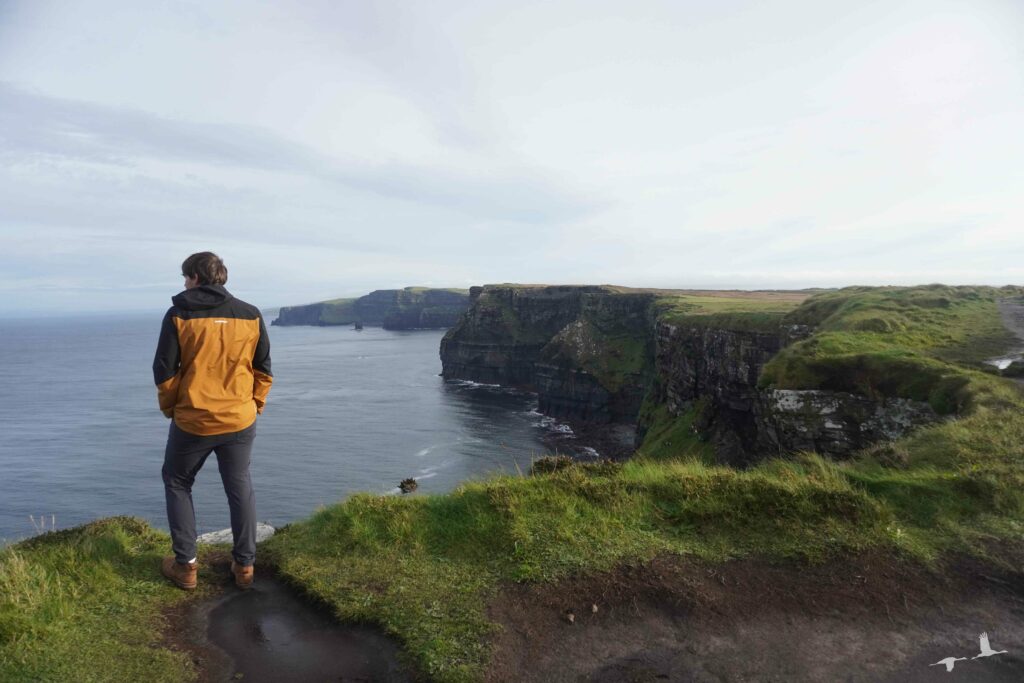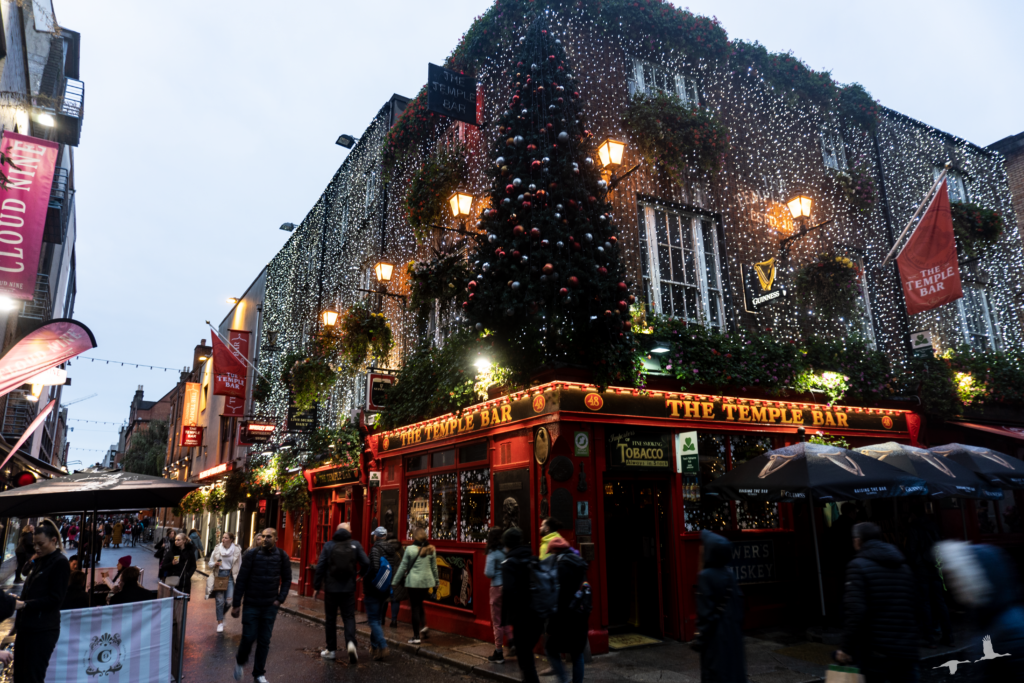 Excursions
On this trip we only did one excursion, a 3-hour SeaSafari to the Blasket Islands from Dingle. It was a really great experience as we saw a lot of wildlife, most importantly many dolphins! We actually booked this excursion in the hopes of seeing whales, which is something that is quite high on our bucket list. That's also why we did not mind the higher price tag of 130€ (65€ p.P.). Unfortunately we did not get to see any, but the SeaSafari was nonetheless one of our personal highlights of the trip! For more information on the SeaSafari, head to our guide on How to spend one day on the Dingle Peninsula.
Total
And this sums up all the expenses we encountered on our Ireland road trip. In the table down below, you will find a summary of all the expenses I mentioned in the different categories. In total, we ended up paying 3.031,66€ for our 12-day road trip to Ireland. This amounts to 1.515,83€ per person. This price does not include flights to and from Ireland though.
When looking at the cost per day, we spend on average 126,32€ per person per day. I will say that it is possible to do this trip for less money. However, it is also quite easy to spend a lot more. Also note that we traveled to Ireland in October, which is shoulder season (going into off-season). During high season prices might be a little higher as well.