5 things you must know before visiting Tokyo DisneySea
Tokyo Disney Resort opened its doors in 1983 with only one theme park – Tokyo Disneyland. Tokyo Disneyland was the first Disney theme park that opened outside of the United States. Now the Tokyo Disney Resort is a complex of two parks. The main park (Tokyo Disneyland) is somewhat similar to your standard Disney Park that exists all around the world, which is why we chose to only visit Disney Sea, a park that only exists once here in Japan. However, unfortunately our trip was rather dissapointing due to unimaginable crowds everywhere. In this post we share with you what our day looked like. We then give you 5 tips you can implement in order to have a better experience than us!
We visited Tokyo Disney Sea as a daytrip from Tokyo at the beginning of our Japan trip. If you are interested in our 2-week Japan itinerary, head to our Ultimate Japan Itinerary for first-time visitors. If you want to look into other great daytrips from Tokyo, check out our guide on How to spend a day in Kamakura.
Disney Sea was opened in 2001 and is themed, you have guessed correctly, around the sea. Thus the park is featuring several seaside towns among others a Mediterranean harbour, American waterfront, Arabian coast and Mermaid Lagoon…
The unique backdrops and rides are very promising which is why we were very excited to explore this park.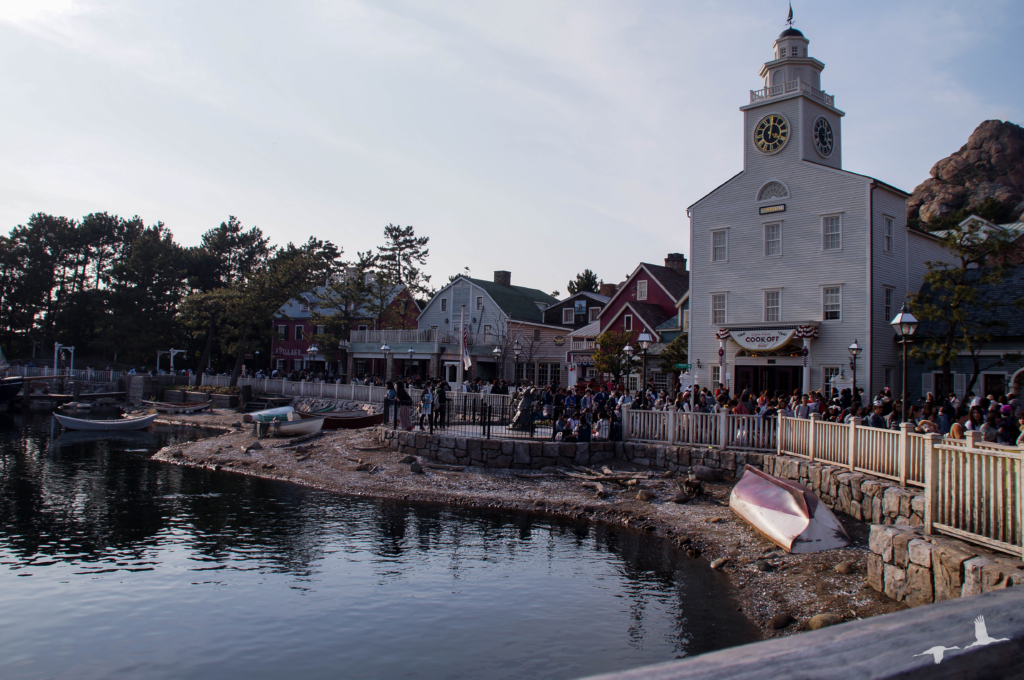 Now as a disclaimer: we did not have the magical experience we thought we would have!!
And I am not writing this to tell you that you should not go or that the park isn't beautiful. All I am saying is: be prepared! Because we were not and I guess that was our mistake.
So, here is what our experience somewhat looked like.
We bought our tickets the night before at the Disney store in Shibuya, which I recommend you do too.
The next morning, we made our way to Tokyo Central Station where we caught the train to Disney Resort.
Everything went really smooth from the journey to the park through to entering the park.
We visited in April which is why there were many Easter decorations displayed at the entrance. The entrance itself is a huge medieval Italian town. When you walk through, on the left side you will find a Disney store, where we bought the mandatory Mickey Mouse ears. Then we walked onto the main square of the park which gives you in my opinion the best view you will find in the whole park.
The best thing is that they make the volcano erupt on many occasions throughout the day.
So far so good. Overly excited to explore this wonderful park, we made our way further inside.
That's where we slowly started to realise what might await us. The first attractions we passed all had waiting times of at least two hours. And unfortunately, this was an ongoing theme throughout the park. All the big rides ended up having waiting times of 3-4 hours. Even food stalls had huge lines.
This was a family trip for us and in addition to the fact that neither of us wanted to wait in a line for that amount of time for a 2 minutes ride, my mom doesn't go on any rides so we would have had to leave her alone for that much time. So, we decided to not ride anything.
Instead we walked through the park and tried to enjoy the beautiful scenery.
I guess we can all agree on the fact that scenery-wise Disney Sea is a real must-do. But for us (my dad, my sister and I, who reaaaallly love going on rides) regardless of the beauty of the park our experience was quite disappointing.
We ended up finding one ride with only a 20-minute waiting time: Sindbad´s Storybook Voyage. Which I can really recommend as it is really nicely implemented.
Other than that, we also took a boat ride from one end of the park to the other (Transit Steamer Line) and explored the fortress and ship located in the Mediterranean Harbour very very in depth along with everything you could do without a 3-hour wait.
We ended up leaving altogether in the late afternoon because there was nothing else left for us to do.
So, what can you do to avoid such an experience?
After returning home, I did a little research because I was curious if other people had similar experiences. While reading through different blogs I found several things we could have done differently and wished we had known before.
5 Tokyo DisneySea hacks you should know before going
1. Choose your visit time wisely
One of these things was that we probably went to Disney Sea on one of the worst days possible. Unfortunately, as a tourist you can´t always be picky when choosing a date as you usually only have very limited time in one place.
If you have the luxury to choose take following things into account:
This might be stating the obvious but for purpose of completeness I´m just going to leave it there. Some sources say that Mondays and Fridays are best avoided too.
Again obvious! Here are roughly the periods you should watch out for.
School vacations:
Spring vacation: last week of March and first week of April
Summer vacation: End of July to August
Winter vacation: December 25 until January
Public Holidays:
Golden Week: 29th April to 5th May
Silvester and New Year
In addition you can also check the holidays of neighbouring countries.
Around lunch time, we became aware of the existence of fast passes. Unfortunately though, the most interesting ones were already sold out. Also, we were not really sure how the fast pass system worked back then. Luckily for you I did some research since and can tell you how it works.
When I first heard of fast passes, I thought: oh, a priority pass = must be expensive…
But actually, in Disney Sea fast passes are not something you have to buy extra. Anyone with an entrance ticket can get a fast pass.
So, how do you get one?
Right beside the ride entrances you will find fast pass machines. Once there, scan the QR-code on your ticket and you will receive a pass with a designated time period printed on it. All you have to do now is come back in this period of time for fast entry.
Now you probably think: Nice, then I´ll just collect fast passes of all the rides at the beginning of the day and have express entry for the whole day! Well there is a catch, because, let's be honest, there is always one:
Your entrance ticket only allows you to get 1 fast pass every 2 hours. Also, some of the fast pass queues can be up to an hour long and popular rides usually run out of fast passes shortly after the park opens.
So, you have to prioritise which ride you absolutely want to go on. But hey, at least like this you get to ride something, which is still better than what we had!
This is a useful tool as you can keep an eye on all the waiting times throughout the day without having to constantly check at every ride entrance in person.
Unfortunately, the official Tokyo Disney Resort app is as of August 2019 only available at the Japanese iTunes and Google Play Store. As far as I understand that means that you need a Japanese account and therefore a Japanese address to be able to download the app. So, if you are one of the lucky people living in Japan you can download it.
For us others: If you search Google Play Store and iTunes you will find some unofficial apps too. I can´t give any recommendations as I haven't tried out any of them and don't know if they are efficient or not but if you happen to go to Tokyo Disney Resort, I guess it is worth a try. Let us know if there are any worthy candidates.
While walking around the park, we saw something that just kind of never came to my mind before. Because where we are from, usually if a line gets too long, many including us just don´t even bother getting in.
The Japanese people on the other hand were not afraid of the lines! No matter how long the line, they queued up!
But they didn´t just queue up they were actually prepared. Many of them had blankets to sit on, snacks and even games to make the time go faster. I definitely think that this is an awesome idea. In Europe I have seen this at conventions but never in an amusement park.
So, if you prepare for your next trip to an amusement park, just pack a card game or a book or whatever you like to spend your time with.
Would I get into a 3-hour line even with preparation? I highly doubt it because: if you have a day at Disney Sea, do you really want to be standing all day in a line to be able to do 2-3 rides? I guess everyone has to answer this for themselves…
This one is for those of you that would like to save a little money. Amusement Park food has never been super cheap and usually it isn't very healthy either. For some people theme park food is part of the experience, but if you like you can easily bring your own lunch. In Tokyo Station you can find bento boxes everywhere or just buy something at a convenience store beforehand. Tokyo Disney Sea even has designated picnic areas where you can eat your lunch.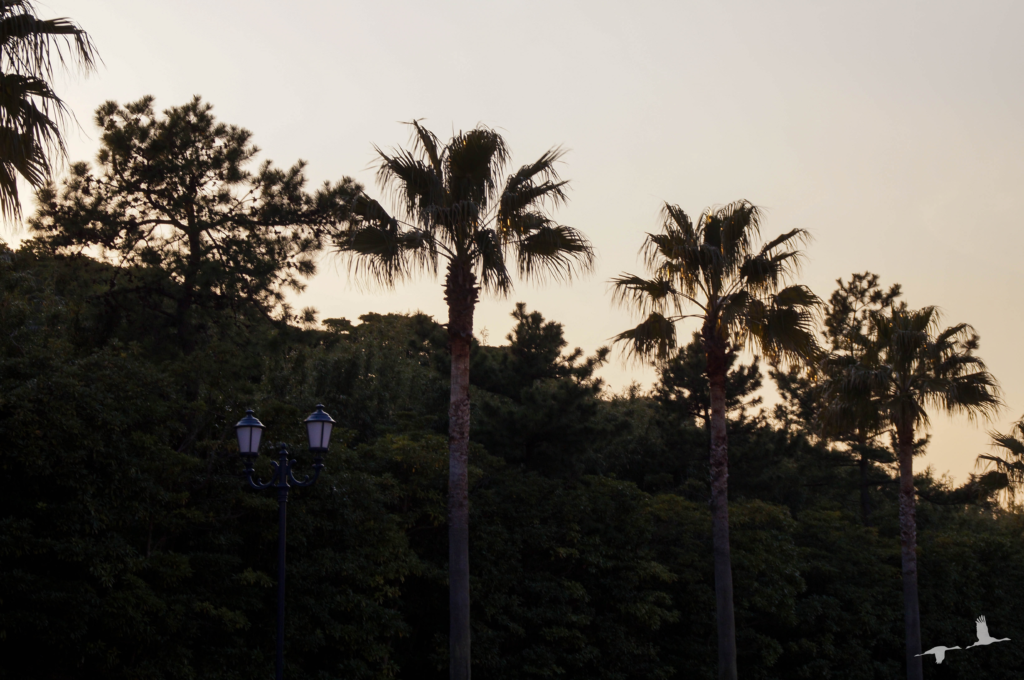 On this note, I hope this guide was at least a little helpful! I myself didn't have the best experience at Disney Sea but I hope this guide can help you have a better one because I truly think that Disney Sea is a beautiful park! I would love to go back one day and test this guide myself. Until then, feel free to leave a comment with your experience.