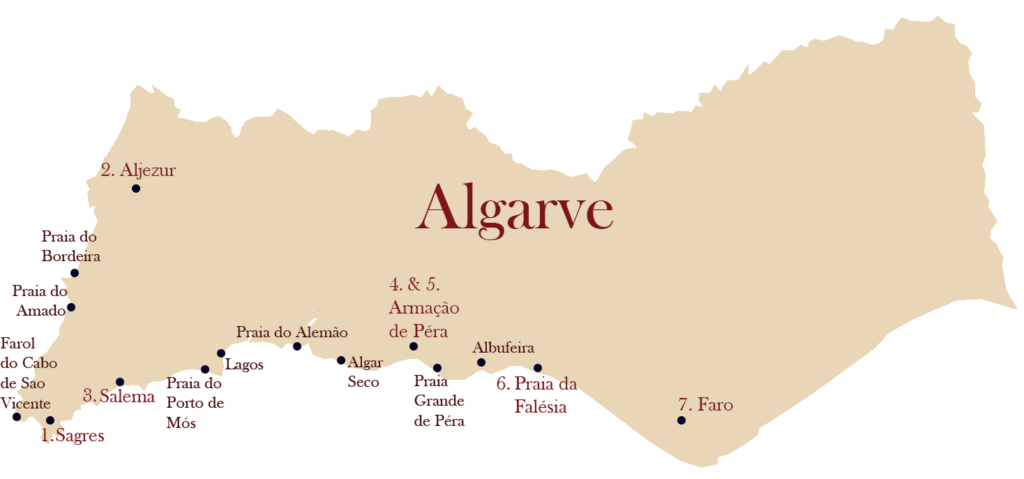 The Algarve is a region in the south of Portugal and the capital city of this region is Faro. The south and west of this region are surrounded by the Atlantic Ocean and the east borders Spain. The region's name "Algarve" comes from the arabian word al-gharb meaning "the west" in english.
In terms of sightseeing this region of Portugal is mainly known for its beautiful beaches and stunning rock formations along its coasts.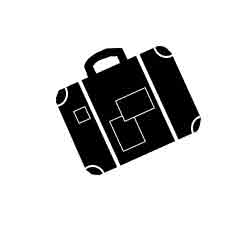 We spent one week in the Algarve in March and spent our first week ever living out of a van here!
The languages spoken is Portuguese, but you won't have any trouble getting by with English.
The best times to visit this region of Portugal are between June and August for beach weather. If you don't like the summer heat and wish to do more exploring, April-May as well as September-October are better. The winter months are more wet and grey. However, there are still quite some Europeans who spend the winter months here.
The Algarve is a part of Portugal, the currency used is the euro (€).
The power plug sockets are of Type F and the main voltage 230 V.
Are you planning your Algarve roadtrip itinerary?
Do you want to know how much a trip to the Algarve will cost you? Or what your route could look like? Are you thinking about trying out vanlife? Find answers to these questions in our travel guides to the Algarve!
Vanlife is a way of travel that became more and more popular during the last years. Since we love everything related to travel, we naturally were not ignorant to the trend that had surged and started debating wether this way of travel could be a possibility for us or not.
In March we spent a week in the Algarve region of Portugal. In this post we will share with you what our route looked like, where we spent the night and how much our week-long trip cost us...
Browse our Algarve Guides by category!
Are you looking for city and sightseeing guides? Or are you just looking for some travel inspiration in general? Browse our categories down below to find all our guides to the Algarve region of Portugal!
In this section you will find all our sightseeing guides to the Algarve. Find out everything there is to see and do in this beautiful region of Portugal!
During our week-long trip in the Algarve region of Portugal we tried to see as much of this beautiful region as possible. Top of the list are various beautiful beaches ...
The Migratory Birds
We are Florence and Andy, the faces behind 'The Migratory Birds'! Travel is a passion of ours and we love to explore new places, get to know different cultures and try new and unique experiences. On this blog we share our experiences, but also focus a lot on travel-planning as well as destination guides. With our posts, we aim to give you inspiration for your own travels and provide the tools you need to plan your own trips.